​A Far-go Out Time on Woodstock's 50th
by John Showalter | .(JavaScript must be enabled to view this email address) | Music | August 15th, 2018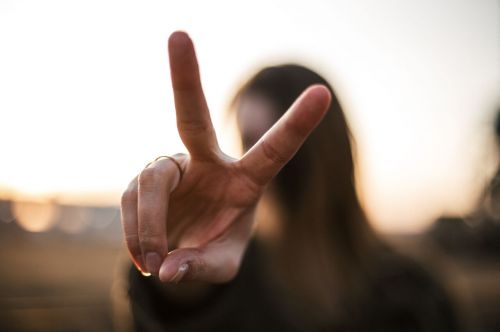 Woodstock: even people who were born years after the original three-day music festival recognize the name. The event, which took place between August 15th and 18th at Max Yasgur's dairy farm in southern New York and attracted over 400,000 attendees, featured the most famous musical talents of the day and was a pivotal event not just in the history of popular music but the American counterculture as well.
The summer of 2019 will mark the 50th anniversary of the legendary music festival. Even though the momentous anniversary is still another year out, Fargoan Merrill Piepkorn is busily making preparations for the FM area's own tribute to the 1969 musical phenomenon. Piepkorn, who has 45 years of musical experience and production experience going back the last 15 years, is co-producing the event with Jade Presents, to take place in August 2019 at Bluestem Amphitheatre in Moorhead, Minnesota. He is hardly a new hand to the world of producing musical performances. On top of the prior mentioned experience, Piepkorn also ran Dakota Air: The Radio Show, which traveled around the Dakotas for four years, and has also produced Bob Dylan and Johnny Cash tributes that took place at the Fargo Theatre. These events all featured local and regional entertainment acts.
"Everybody wins," said Piepkorn. "We provide a great entertainment product, give local talent an opportunity to reach a wide audience, and at a decent price." Though not all the details are set in stone with the 50th anniversary of Woodstock still projected out another year, Piepkorn has slavishly been working on everything from bringing the acts together who will perform set lists from the original Woodstock show to finding sponsors and brainstorming other features of the festival. Current media sponsors for the event include the High Plains Reader, Prairie Public, KFGO, and JACK FM, with "more to come." The festival will be an all-ages event. He also plans to have vendors selling tie-dye shirts and more, and Volkswagen buses and Love Bugs on display to lend to the atmosphere. The event will occur rain or shine, and if there's no rain Piepkorn stated that there would be a fire truck to make mud like there was at the original festival.
Piepkorn and Jade Presents have currently lined up at least 20 acts, featuring more than 100 performers, all local or regional artists. He stressed that the acts will be more "interpretation" than "imitation", but that the people currently involved are thrilled to be doing their own takes on bands and songs that etched themselves into history on that dairy farm back in 1969.
Not all of the acts have currently been set up, but Piepkorn was able to list off several local musicians and bands and the original 1969 Woodstock bands they will be paying tribute to. Among them are: Post Traumatic Funk Syndrome playing Blood, Sweat, and Tears, Pat Lenertz playing The Grateful Dead, Ron Kerber playing Creedence Clearwater Revival, Richard Torrance from Bismarck playing Santana (and who is an accomplished musician in his own right, having created the popular 'Rio de Janeiro Blues), Jennifer Lynn of Bismarck playing the music of Grace Slick from Jefferson Airplane, Three Legged Horse playing The Band, Town and Country from Grand Forks playing Canned Heat, Leslie West playing Mountain, and the Bison Arts Group Singers performing Sha Na Na. Piepkorn himself will be paying tribute to the Paul Butterfield Blues Band. The set list is also set to include tributes to acts like The Who, Sly & The Family Stone, and Janis Joplin.
The FM area's tribute is set to take place over two days next summer, starting on Friday, August 16th, 2019 and going until Saturday, the 17th. However, since it is such a large and auspicious event, Piepkorn plans to have a "One Week Earliest Early Bird Sale" of tickets. Between Friday, August 17th at 11 a.m. and Friday, August 24th at midnight this month, those interested can reserve two day tickets for the festival for only $50. Though the chance to get tickets will come around again next year, those who want to cement their place at the festival (for a low price to boot!) will want to jump on this opportunity. Whenever you decide to get your tickets, just remember when you come to bring good vibes.