​America comes to Fargo
by Sabrina Hornung | .(JavaScript must be enabled to view this email address) | Music | May 9th, 2018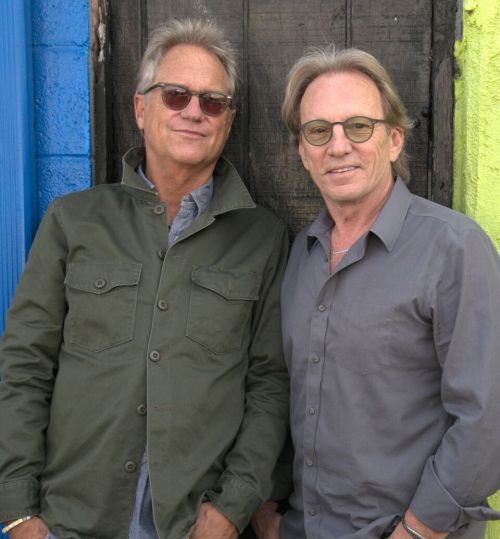 "It's kind of a fuzzy memory, but basically the fact that we were 'those American kids' but also listened to the jukebox at the base cafeteria called the 'Americana' and the band Chicago had just come out recently and we thought, well that's interesting, they named themselves after a city, so what the heck?" Dewey Bunnell said. He was one of the founding members of the 70s folk rock trio America.
"We'll name ourselves after the whole country," Bunnell said. "It all sort of fit together with us being sort of these expatriate kids living in England who called ourselves 'America'"
The band was formed in 1970 by three Air Force teens whose fathers were stationed in London, England in the late sixties. At this time they were greatly influenced by The Beatles and the flawless vocal harmonies of The Beach Boys and The Everly Brothers.
"There were lots of 60s bands that played a great part in our lives, music was a huge part of our lives," Bunnell said. "It was way before the digital age and laptops, and cell phones and stuff… listening to a brand new vinyl LP record was as entertaining as anything, plus living in England TV was very limited in those days. They only had a couple of BBC stations and independent TV, it was nothing like today in that regard either. Music really was top of the list, at least for us. Picking apart new releases, listening to lots of new music and basically waiting for the next release of all of our hero bands, everybody kind of waited with baited breath for the next Beatles album."
After their first album and first single "Horse with no name" hit number one in 1972 they found themselves on a plane bound for Warner Brothers Records in California.
"There's a lot of British bands we were crossing paths with or performing with. While we were recording our first album we were playing these little shows of our own as three guys sitting on stools and then sometimes we'd be the opening act for some big British bands. We actually opened for Pink Floyd a couple of times… we opened for The Who, Elton John… so timing was everything. We had a lot of things clicking at that point."
Bunnell said that their first hit was written out of reminiscence from the time he and his brother had spent in the desert in the southwestern United States. It's essentially an ode to tranquility.
"That song has stayed the same way with me," Bunnell said. "I've played it I don't know how many times. We do close to 100 shows a year and we're now in our 48th year doing this, so you can only imagine how many times I've sung that song.
"It's always rewarding to see the audience's reaction with all of our songs. It's all part of what we do. Performing brings a whole new life to those songs every night because you get a different experience with different rooms, different audiences and different adrenaline."
As they enter their 48th year as a band they've already started to unearth 48 years of live footage, demos, albums, and television shows that they've been a part of for a commemorative box set presentation.
"It's shocking to me, but we're looking toward that," Bunnell said. "It's a little early to be talking about it, but it is on the horizon."
IF YOU GO
America
Friday, May 18, 7 p.m.
Fargo Theatre, 314 N Broadway, Fargo