To Broadway and back
by HPR Contributor | .(JavaScript must be enabled to view this email address) | Music | January 16th, 2019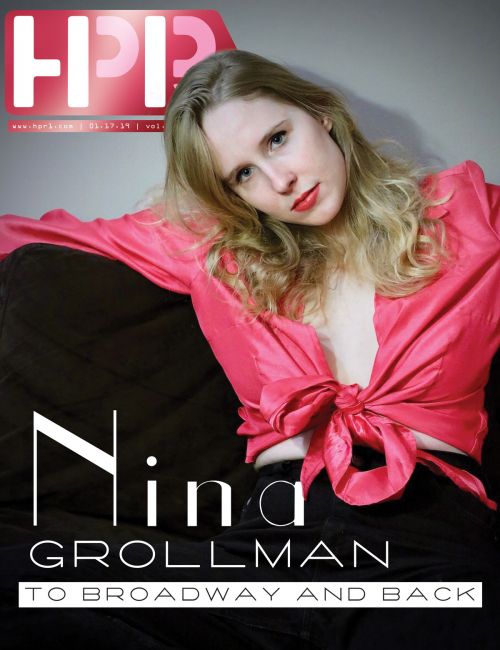 By Ryan Janke
ryan.janke78@gmail.com
Celebration of Women and Their Music kicks off this Thursday at the Spirit Room in Fargo, and Nina Grollman will be back in town to light up the stage with a brand-new sound. High Plains Reader caught up with Grollman to check and see what she's been up to and what lies ahead.
Grollman graduated from Moorhead High in 2013. She moved to New York City after graduation where she began attending The Juilliard School for drama, which is seen as one of the world's leading drama schools. She currently lives in Brooklyn and says she feels at home there.
"I've lived in Brooklyn for two and a half years. I love it. My commute is a bit long… but that's the only part that's really not great about living in Brooklyn. It's kind of nice because I feel like there's a bit of a community, especially an artistic community. A lot of artists can't afford to live in the city, so a lot of us end up in Bushwick (Brooklyn). As a result, there's a lot of DIY venues and cool spaces where artists go and find their community. I definitely feel like I'm building a community and I feel more at home in Brooklyn. Also, I'm a master of the trains! I'm officially a wizard of the transit system. You kind of have to become one when you live off a train that never runs on the weekends or barely ever works the way it's supposed to."
In 2017, she graduated from Juilliard. She says training there taught her about hard work and rigor.
"That program was four years of very intense, conservatory-style training," Grollman says. "I was basically there from 9:00 in the morning until 11:30 at night, almost every day. I think that sort of rigorous, disciplined way of being informed the way I am now more than anything. I mean, yes, the acting training and all the things I learned, I took with me to some extent, but I think the most I got out of it was time management and discipline and how to really thrive in the professional world and the real world in general. It gave me a rigor that I don't think I would have gotten anywhere else."
Since graduating from Juilliard, she has been very involved in the theatre and creating music. "I'm splitting my time right now between doing theatre, on and off Broadway, and writing a lot of music," Grollman says. "I just wrapped a show called "The Hard Problem" by Tom Stoppard. While I was doing that, I was also starting to write and produce what I hope will be an EP coming out later this year."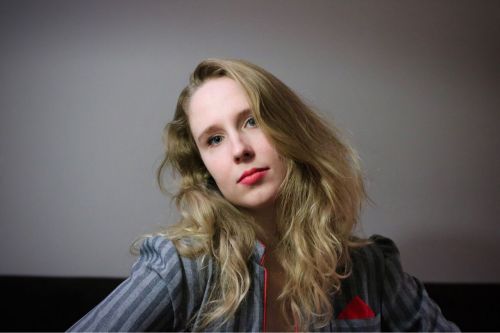 "['The Hard Problem'] was really a unique experience," Grollman says. "I got to work with Tom Stoppard, who is one of the best playwrights of his generation. He was just the nicest, sweetest person. It was a really collaborative process. He was there for a lot of the beginning stages of developing the play. He was there for the first two weeks of our rehearsals. That was just so cool because he gave us all this great insight and he was changing things and he let us give a little bit of feedback. It was a really unique experience."
Now that "The Hard Problem" has wrapped, Grollman says she is ready to focus on music for a while. "I'm really excited because now I have a stretch of time where I can really focus my energy on gigging and performing my new music, and then ultimately seeing what is going to be on the EP," she says.
The first gigging stop on that journey is here in Fargo. "Deb Jenkins was kind enough to let me join the roster of amazing musicians that are going to play all week long," she says.
She says she is excited for the opportunity to not only play in Fargo, but debut her new music here as well. "This show is sort of the debut of Softee, which is my music pseudonym, if you will," Grollman says. "I'm really excited because doing it in this community – Fargo – is really important to me because it just couldn't be more of a nurturing environment to put yourself out there and show something new that you created."
Even though Grollman has performed on Broadway in New York City, it doesn't mean she doesn't get butterflies when she gets up in front of a crowd. "It's risky and it's scary for me to step outside my comfort zone and adopt this new persona and play all these new songs that are, I would say, are a pretty abrupt departure from what I used to play," she says. "I'm very excited to do it at the Spirit Room because it's just going to be really fun to have the energy of people that I love in the room and people that I might not know, but I know are going to be supportive and sweet."
Performing at the event, in the Spirit Room will also bring back special memories for Grollman. "What's so cool about it is that I did the Celebration of Women when I was a senior in high school," she says. "I played at the Spirit Room. I actually opened for my favorite band at the time, which was Raining Jane. They were in town for the Celebration. They were a really cool, all female band. They have gorgeous three-part harmonies – just incredible. So, back then, I opened for them and I'll never forget that experience. It was one of the best musical experiences I've ever had. And now I'm back! I'm playing the Spirit room again and I just couldn't be more excited to sort of relive those memories in that space."
Grollman participated in a TED Talk in Fargo where she performed music through a loop pedal. It is a machine that allows someone to record on a loop and then layer over that to create a unique sound. At Celebration of Women, she will be bringing a bigger, better version of that loop pedal to the Spirit Room.
"I'm actually going to do a couple of those songs at the gig," Grollman says. "I'm going to be gigging with an updated version of that loop pedal. It's like that loop pedal, but on steroids. I'm really excited because it's kind of the 2.0 version of my old stuff."
Grollman says she hopes people will come out to watch her performance and hear the new music she has created since then. "I really hope that people come out to the Spirit Room," she says. "It would mean a lot to me to have people there to experience some new music, and it's a side of me that – if you knew what my old sound was, a lot of people growing up know that I played a lot of ukulele in coffee shops. It's going to be a departure from that sound and I'm really excited to share it with everyone."
Grollman will be at the Spirit Room Thursday, and is scheduled to perform at The Stage at Island Park Saturday evening. Both shows begin at 6:30 p.m.
IF YOU GO:
Nina Grollman
Thursday, January 17th, 6:30-8 p.m.
Spirit Room, 111 Broadway, Fargo
For a full schedule of Celebration of women and their music: