​Theatre B moves to Moorhead
by Paige Johnson | .(JavaScript must be enabled to view this email address) | Theatre | June 14th, 2017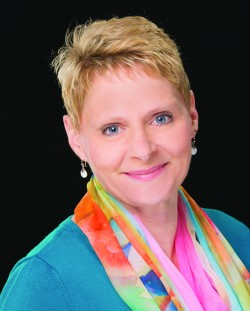 Just in time for their fifteenth season, local theatre company Theatre B is moving across the river, from their longtime home Fargo to Moorhead, Minnesota.
Theatre B has jumped around since it was founded in 2003: from the former Moose Lodge (now, the Toasted Frog) to the most recent Schumacher Goodyear Garage on the corner of Broadway and 4th Avenue North.
Their most permanent residence, a storefront on Main Avenue, was established with David and Pia Scheer in 2005. However, Theatre B chose to leave their intimate Main Avenue venue due to rising rental rates and a desire for long-term growth.
Their new location will be at the old Lincoln School gym at 215 10th Street North. The building, owned by Karin and Joe Rudd, has a large enough space for a theatre, in addition to offices and classrooms to handle not only the performance, but also the administrative side of the theatre.
"The gym itself is perfect for a studio theatre," said Theatre B Executive Director Carrie Wintersteen in a press release. "It's a big concrete box with a high ceiling, no posts and no windows. We will have to make some adjustments to create a theatre space, but the building already has key infrastructure like handicapped accessibility, restrooms, air conditioning and parking."
The move to Moorhead not only allows Theatre B to grow physically but also financially. After two years of operation in Minnesota, the company will be eligible for grants through the Minnesota State Arts Board.
"I've always been amazed that there is no venue in Moorhead that's not on a school campus," said Wintersteen. "It's ironic that we have ended up in a former school, but the venue will be primarily for established artists, not necessarily for arts education. That could open up funding possibilities for the whole arts community, not just Theatre B."
"We wanted to create an arts space," said Karin Rudd, co-owner of the property and a member of the Board of the Community Theatre and the Arts Partnership. "We know how important it is to have affordable space for artists in the community."
Theatre B plans to open the space in time for their season in October. The company also has plans to work on other projects while in Moorhead. "I don't think we will be able to do all the renovation we want to make the space an artful destination in these first few months, but we'll continue making improvements over the next several years," Wintersteen mentioned. "And there will be plenty of opportunities for the community to help."
The program for Season 15 has yet to be announced.