​The Robinson Lions and Carol's Kitchen: It takes a village
by Sabrina Hornung | .(JavaScript must be enabled to view this email address) | All About Food | February 14th, 2018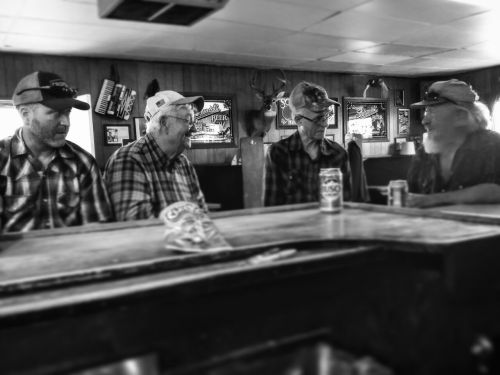 "It takes people to step forward. There's about 25 members in the Robinson Lions Club and we put these events on to keep the town alive," said Clyde Trautmann as he sipped his drink at Hanson's Bar.
Trautmann is a Robinson native, Lions Club member, and organizer of their annual fishing derby. He went on to say that the older he got the more community-minded he had become. His father was a Lions charter member in 1975. "We're just trying to keep a little life in this town because if we wouldn't be members and have these derbies then it's all over."
This past weekend was their annual fishing derby on Frettim Lake. A total of 146 fishermen were in attendance, which was a drop from 170 last year, but a boost from the initial 110 their first year. Trautmann attributed that to the below-zero temperatures and a destination wedding that drew away a handful of locals.
The afterparty was held at the local bar with an abundance of cold beer and plenty of free homemade chili courtesy of Carol's Kitchen, the local cafe. Along with the usual entrance fees, a gun raffle also aided in the fundraising.
"Bill's bar is a big part of the community and we want to see it survive," Trautman said. "That's why we moved the fishing derby in here. If things start dying off, there won't be no more town."
In a town of roughly 35, Trautmann says there are about 25 members in the local chapter of the community-minded organization. Trautmann added, "We own the cafe now because we didn't want to see it ransacked or go to hell. It's part of the community and we want to keep it alive."
Carol Steichen runs the cafe like a top. She's been in the business for more than 40 years and is a woman of many hats, whether she's managing, cooking, busing, catering or serving. She's been in the restaurant business since she was 13. She started out washing dishes and worked her way up to waitress and then to eventually manage. Sometimes she receives a little help from a friend or one of her three grandkids.
"No one can say that they have a stale bun on their burger -- they're baked fresh every day. They just need to let me know how they like it -- if they want it toasted or not -- and I'll make it that way."
In addition to the hamburger buns, all baked goods are baked fresh daily and her soups are made from scratch. She's gained a certain level of notoriety with her knoephla soup, which along with her chili comes from an old family recipe.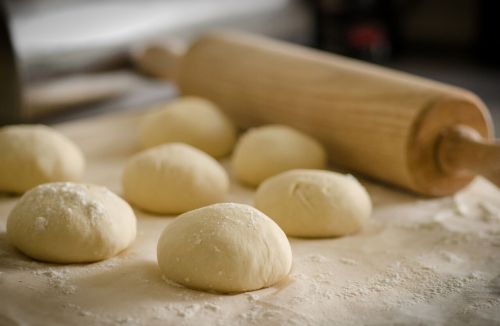 She knows when to expect her regulars.
"Joe usually comes at eight in the morning so I need to be here. He usually comes in on Sunday and Wednesday."
A steady stream of visitors come and go throughout the day; business throughout the day ebbs and flows in the modestly decorated cafe. Even as a nosy writer keeps her at the cafe longer than usual, one of the townspeople cheerfully dropped in after noticing that her vehicle was there longer than usual, just to make sure everything was okay and to see if she needed any help cleaning up.
She jokingly scolded him, letting him know she was closed for business for the day.
YOU SHOULD KNOW
Carol's Kitchen
205 Main Street, Robinson ND
(701) 392-5555