Classic Film Series: It's a Wonderful Life
by HPR Staff | .(JavaScript must be enabled to view this email address) | Best Bets | December 9th, 2015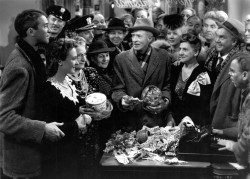 Thursday, Dec. 10, 7:30 p.m.
Fargo Theatre, 314 Broadway N., Fargo
The classic film will be shown just in time for Christmas. The Frank Capra drama stars James Stewart as George Bailey, a man who has given up on life until an angel intervenes and seeks to show Stewart how many lives he's touched and how different his community would be if he was never born. Since its release in 1946, the film has become a Christmas staple.