After laughter
by Morplay Katana | .(JavaScript must be enabled to view this email address) | Culture | September 13th, 2018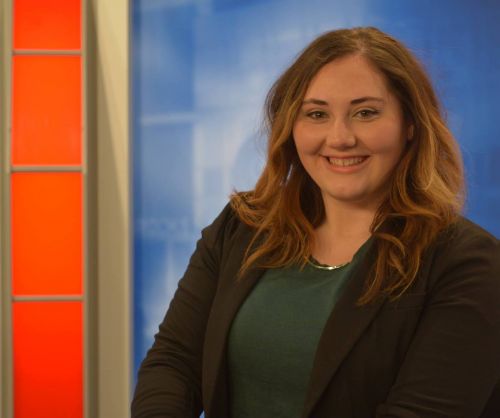 I know that sexism exists, but I didn't know it existed in comedy, and it's not because I haven't been paying attention. The idea that women are not funny never entered my mind. I've been a consumer of comedy my whole life. I saw George Carlin live on stage for my 14th birthday, my first celebrity crush was Victoria Jackson from SNL. Cathy Ladman, Judy Tenuta, Carol Leifer, and Whoopi Goldberg was a fav because she did a character on stage named "Fontaine" which I was too young to really understand, but I knew I liked it. There is even a joke about done by a female comedian, whose name I cannot remember, about tying her dad up and folding a paper road map incorrectly in front of him to drive him crazy. To me, that is super relatable, regardless of gender. As far back as I can recall, women have always had a place in comedy.
Women are funny, and the Ladies of Laughter event is here to prove it. I'm not sure when it started, or where the idea that women can't be funny came from, but it's definitely not true.
I recently met with local comedienne Bailey Cole to talk about her upcoming "Ladies of Laughter Comedy Show" at the Front Street Taproom's Cellar and about the challenges of being a woman in comedy.
Before I even asked a question she mentioned to me that the lack of women in comedy, at least locally, is a contributing factor in the perception that women aren't funny or that women can even get on the mic themselves and participate in comedy.
"Less women equals less support, so I want to do this show to say "HEY! There are funny females around here." Bailey said. " When you think of a comedian, generally you think of a man standing in front of a microphone, so with this all-female showcase… no men, but you're still laughing"
"With male comedy, you get a lot of, maybe not intentional, kinda degrading sex jokes. I think it's important that women give their perspective" she went on to say "The female perspective is just as funny as the male's in these jokes. I'm not an expert at comedy, but I think men get away with dirtier jokes than women do. When a woman does a dirty joke, it's maybe seen as off-putting. Men can raise their voice to imitate a woman, but it's harder for a woman to change her voice to reflect the lower tone of a man's voice."
Asking Bailey why she wanted to organize the event, you could see how excited to answer the question she already knew i was going to ask. She responds "So women come to this event, watch, and laugh and they think OMG they are so funny, maybe I could be that funny too. Then we'll have more women on the scene." She looks serious when she mentions that the money raised at the door will go to the Rape and Abuse Crisis Center.
"Overall the night will be great. We have a great line up, we have a great venue, and it's for a great cause!
Featuring: Paula Kosienski, Megan Hjelle, Michelle Pearson, Barb Eltz, Jenni Lou Russi
IF YOU GO:
Ladies of laughter
Friday, September 14, 8-10pm
Front Street Taproom, 614 Main Ave, Fargo