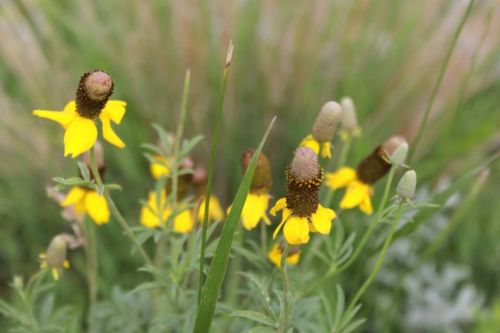 According to the Buffalo River State Park website, it's a place where "Trails wind through one of Minnesota's finest and largest remnant prairies."
The landscape contains more than "250 species of wild flowers and grasses including some plants now rare in Minnesota."
The biggest advantage of this park is that not only can you enjoy everything such as art, birding, wildflowers, yoga, hiking and photography but you're also only 14 miles away from the FM area to experience all of those spectacular glimpses.
There will be two yoga sessions throughout the summer on July 21 and August 18. The events start at 5:30 and run no longer than an hour. It is a family friendly event and the yoga is near the swimming pond. This is a free event but there is a $7 daily fee to bring your car into the park if you don't already have a MN Parks pass. If the contact station is not open for the fee, you can also use the self-register envelopes and drop box.
Buffalo River State Park also provides mats for the yoga class but are available on a first come basis, so they encourage you to bring your own or beach towels can also be used. Additionally, the swimming pond will be open from May 26th to August 19th this year.
Buffalo State Park has various activities you can experience at once.,
"We do a variety of hikes to local Scientific and Natural Areas where we bring in local experts or our Scientific and Natural Area Naturalists to highlight some of the most unique features on the landscapes," Paula J Comeau, SNA (Scientific and Natural Area) naturalist, said.
"We regularly schedule events at the State Park and also at the local Scientific and Natural Areas (SNAs) in Clay County. The SNAs that currently have events posted in Region 1 are Blanket Flower and Bluestem. The Felton SNA will soon have an event scheduled as well as soon I arrange the date with the presenter. Currently we have the Art on Bluestem scheduled for June 24, 2018, searching for Blanket flowers on the Blanket Flower SNA on June 29, 2018 and a Pollinator Blitz on Blanket Flower SNA on July 14, 2018. We will also be posting a 'Learn to Bird and eBird' on the Felton SNA soon." One of Buffalo River State Park's highlights is camping, which is perfect to enrich your summertime fun. You can make a reservation for the camping & lodging, but there will be replacement construction for the campground bathroom building from September 4, 2018 to May 23, 2019 for the long-term betterment of the park.
The park notes that no camping reservations during this time will have access to flush bathrooms or showers in the campground.
"The campground will still be open, however, all water in the park will be turned off meaning the facilities will be outhouses," Comeau said.
Outhouses will be available for bathroom amenities as well as the dump station. Please, consider the information for your future camping at the Buffalo River State Park.
"For people who are interested in art, birding, wildflowers, photography, hiking or other programs that I have not thought of on our Scientific and Natural Areas, I do also take requests for programming on our SNAs," Comeau said. "These spaces are special and unique because they are pockets of native and high quality prairie. They are truly stunning glimpses into the past landscapes of the Red River Watershed and I love introducing them to people."
YOU SHOULD KNOW:
Park is open daily from 8:00 a.m.-10:00 p.m.
https://www.dnr.state.mn.us/snas/events.htm