Celebrating trans people of color
by Faye Seidler | .(JavaScript must be enabled to view this email address) | Culture | March 1st, 2017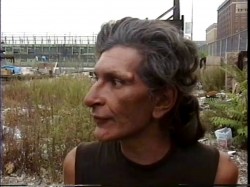 February was Black History Month, a time to celebrate the accomplishments of Black Americans throughout history. While that month has come to an end, our ability to celebrate does not. I wanted to take some time to address some amazing trans individuals of color and share where one can find their work.
Before I get to that, I want to be honest and have a real conversation about race, because that doesn't happen enough in North Dakota. After all, as a state we currently have a 90% white population. When I attended high school in Fargo, my class had maybe ten people of color out of three hundred. I've never been interviewed for a job by anyone who wasn't white and, while in Fargo, I've never been in a room of fifteen or more people where I was the only white person. I'm sure that's probably the story for most people who've lived in North Dakota.
Just looking at that, it should be easy to see there's likely a lot of racial bias in our state. Mamoudou N'Diaye has a great video online explaining that racism isn't a binary. He says that a person isn't either a racist or an angel, but we all have biases to some degree or another. If a person never had any friends, family, or acquaintances that were a different race, there's probably some bias there.
That isn't to call people out, but to ask them to consider it and consider their actions when interacting with an individual of color. Consider it when listening to their stories. Consider it when Black Lives Matter rallies and protests. Because the best thing a person can do to limit those biases is to learn from people of other races, persuasions, and orientations.
Let me share a bit of myself to explain; I'm a trans woman, which means I was assigned male at birth. It means I was raised male and was perceived as male for most of my life.
While attending college I studied sociology and considered myself a feminist. Through that I assumed that I understood what it was like for women and, well, for everyone. I read about the perceived danger women would feel walking alone at night, but it wasn't until I transitioned, it wasn't until I was female walking down Broadway at two in the morning that I really understood.
As a man I made the same walk after work every night without concern or problem. As a woman I felt a level of vulnerability I could never understand from just reading about it or listening to stories. I realized that I would never totally understand someone else's lived experiences. I could only listen carefully and get an approximation.
That's the thing, as a white person, I can't write about the experiences of a person of color nor even a trans person of color. What I can do is talk about the people I look up to, why they matter to me, and where one can hear them in their own voice.
Marsha Johnson and Sylvia Rivera are two trans women of color who started the Stonewall Riots in 1969, which was the birth of the LGBTQ+ movement we see today. They constantly give me inspiration, knowing that they lived and fought in a world much crueler than our own and created something better through their effort.
The documentary "Pay It No Mind -- The Life and Times of Marsha P. Johnson" is on YouTube, covering her life and her last interview. "Happy Birthday Marsha," starring Mia Tyler, is in post-production but promises to be everything the Stonewall movie wasn't.
Laverne Cox made history on Katie Couric's talk show, when she rejected the narrative imposed on trans people and our bodies. The interview is accessible on YouTube and I personally feel it was the proverbial turning point that gave trans individuals a voice we've never had before to define our own narrative.
Janet Mock did a similar thing in an interview called "Flipping the Script," that remains an amazing educational video for how invasive the questions for trans individuals are.
"STILL BLACK: a portrait of black transmen" is a great look into that lived experience, that often gets ignored in public media. Kat Blaque has a YouTube channel with a plethora of fantastic educational videos both on gender and racial topics. Andrea Jenkins leads a local trans history chapter with over two hundred interviews, including my own. Also, GLAAD just released a video celebrating several black transgender trailblazers.
All of these people have shared their stories and put their lives on the line to make this world a better place for everyone, and it's well worth the time to listen, celebrate, and reflect.
[Editor's note: Faye Seidler is North Dakota Safe Zone Project Spokeswoman]