​Dealing with sluggish Internet Connections
by Chuck Solly | .(JavaScript must be enabled to view this email address) | Culture | July 17th, 2019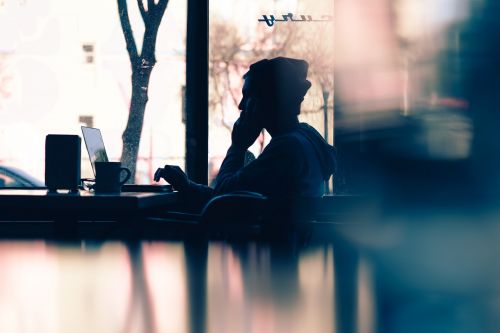 You probably won't be connecting an Ethernet cable to your smartphone anytime soon. But it's usually worth running Ethernet cables to the devices that matter, if you can—gaming and media PCs (or consoles), backup devices, and set-top boxes being just a few examples. Running new cables from the first floor to the second can be a real pain in older homes.
I want to comment about the advantages of using Ethernet over Wi-Fi.
Ethernet is just plain faster than Wi-Fi—there's no getting around that fact. But the real-world differences are smaller than you might think. Wi-Fi has gotten significantly faster over the last few years, thanks to new standards like 802.11ac and 802.11n, which offers maximum speeds of 866.7 Mb/s and 150 Mb/s, respectively. Even though this is a maximum speed for all your wireless devices to share (and you likely won't get those speeds in the real world), Wi-Fi has become good enough to handle most of our daily tasks. Having said that, it is still worthwhile to upgrade your router.
On the other hand, a wired Ethernet connection can theoretically offer up to 10 Gb/s, if you have a Cat6 cable. The exact maximum speed of your Ethernet cable depends on the type of Ethernet cable you're using. However, even the Cat5e cable in common use supports up to 1 Gb/s. And, unlike with Wi-Fi, that speed is consistent.
Ethernet will, however, affect the speed between devices on your network. For example, if you want to transfer files as fast as possible between two computers in the house, Ethernet will be faster than Wi-Fi. Your Internet connection isn't involved in this, so it's all up to the maximum speeds your local network hardware can provide.Here are just a couple of good examples of when this local speed might be important:-If you have multiple devices that back up to a NAS (Network Area Storage), backup server, or shared hard drives, backups will go faster over an Ethernet connection. -If you have devices that stream from a media server on your network (like Plex or Kodi), an Ethernet connection will give you a considerable boost in streaming quality.If you're curious about the difference in local file transfer speed, try transferring a large file between two computers while they're both connected to Ethernet and while they're both connected to Wi-Fi. You should see a speed difference there.
Connection speed and quality isn't just about raw bandwidth. Latency is also a big factor. In this case, latency is the delay in how long it takes for traffic to get from a device to its destination. We often refer to latency as "ping" in the networking and online gaming worlds.If reducing latency as much as possible is your concern—for example, if you're playing online games and need reaction time to be as quick as possible—you're probably better off with a wired Ethernet connection. Yes, there will be other latency that factors in along the Internet path between your device and the gaming server, an old router for instance, but every little bit helps.On the other hand, if you're just streaming videos, listening to music, or browsing the web, latency won't matter much to you.
Try making some of these changes to your system, especially if you are a gamer.