​I might need a service plan for my Laptop…
by Chuck Solly | .(JavaScript must be enabled to view this email address) | Culture | June 13th, 2018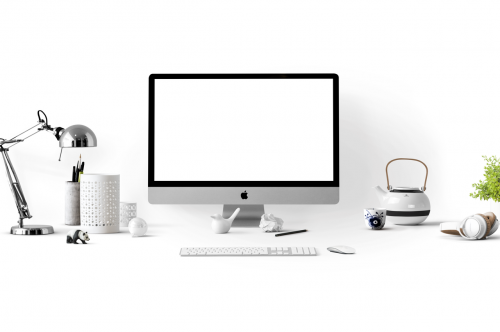 I don't think so. You might be tempted to buy a service plan—also known as an extended warranty—on your next laptop, desktop or other electronic gadget. But chances are what you spend will be money down the drain.
Retailers may push hard to get you to buy these plans because they're cash cows for them. Stores keep 50 percent or more of what they charge for these contracts. That's much more than they can make selling products. Decades ago when I was selling stereo equipment (remember that stuff?), the manager constantly pushed extended warranty in the morning sales hype because we couldn't make any commissions (spiffs) just selling merchandise.
There are many reasons why I recommend against buying service plans:
Repairs May Be Covered by Manufacturer's Warranty|
Although manufacturers' written, or "express," warranties often don't last as long as they used to, there's a good chance that your product is covered for at least 90 days. Buying a service plan may duplicate coverage you already have, and it sends manufacturers a message that limiting their express warranties will increase the sale of service plans. You shouldn't have to pay extra to get manufacturers or retailers to stand behind their products.
Repairs Aren't That Costly
Unless you drop your laptop from a three story building onto the sidewalk, most repairs are not that costly.
Manufacturers Sometimes Cover Out-of-Warranty Items
If a product breaks down in an unreasonably short time or if there's a known problem affecting many customers, manufacturers often will help by replacing the item free or at low cost, or by providing free or discount parts or repairs. So contact the manufacturer and ask for help. If necessary, appeal all the way to the executive office. The squeaky wheel gets the grease. A few polite phone calls will sometimes make the difference.
Your Credit Card May Have You Covered
Many credit cards automatically extend the manufacturer's warranty up to a year or so on many products purchased entirely with the card. The coverage is free.
Even More Reasons to Skip Service Plans
You may have other warranty rights. As a result of state laws, most products automatically come with an unwritten "implied warranty of merchantability," which means the items must function as a person reasonably would expect, be free of substantial defects, and last a reasonable amount of time (although the duration of the implied warranty usually is no more than four years). If a product can't meet these requirements, you may have a right to pursue the retailer and/or manufacturer legally. I don't have enough space to go into great detail about implied warranty of merchantability here. Google it...
What can I do to protect my investment?
Self-Insure
Save the money you'd otherwise spend on service plans. Place it in a savings account, or put it in a designated product repair/replacement fund. Then if a product breaks, you'll have the money to repair or replace it. Of course, you first should try your other options, such as contacting the manufacturer or retailer if you think the problem was the result of a defect, or using coverage you may have from your credit card.
Buy Reliable Products
The more reliable the product, the less likely it will be that you'll have to fix or replace it prematurely. If you are buying a used laptop from "Joe" down-the-street, don't expect help from him when the hard drive goes south.
Read Manufacturer Warranties
Before BuyingUnder federal law, a seller is required to show you the warranty before you make a purchase. If you find the warranty inadequate, consider another product or manufacturer.
Examine the Retailer's Return Policy
Some online retailers say that your only recourse if they sell you a defective product is to deal with the manufacturer. Some others say that you can return a defective item, but only for a limited period or while the standard return policy is in effect. If you run into this, consider shopping elsewhere. A retailer should never disclaim responsibility after taking your money and selling you junk. You're entitled to get what you paid for.
And as usual, do your due diligence when it comes to manufacturers warranties....