LGTBQ+ Healthcare Day
by Faye Seidler | .(JavaScript must be enabled to view this email address) | Culture | October 10th, 2018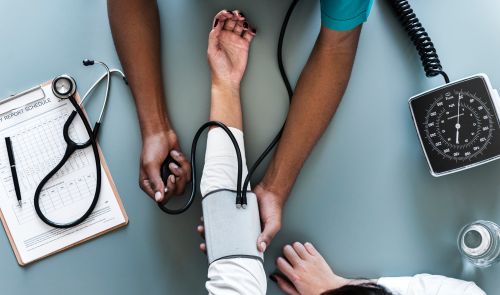 Harbor Health Clinic has partnered with several other organizations to host the first ever LGBTQ+ Healthcare Day in Fargo/Moorhead on Friday, November 9th from 10:00 Am to 5:00 PM. This event will offer a number of free services to LGBTQ+ individuals such as flu shots and HIV screening, while also connecting our community to the many affirming healthcare organizations in our area.
As the event organizer for the LGBTQ+ Healthcare Day I'm incredibly blown away by the amount of organizations who are standing up and doing their best to be inclusive and affirming in their care. I am honestly moved to tears to see how far we as a culture have progressed.
Harbor Health Clinic started because Dr. Richard Lenzmeier approached me and ask if more could be done for transgender care. In the last year I've been invited to provide education or perspective to a dozen healthcare organizations. I have had the privilege and honor to sit down with a number of clinic directors and have them listen to my concerns and advice. Something that would have never been possible just ten years ago.
This doesn't mean there aren't hiccups and we have much more work and training for any organization to truly specialize in LGBTQ+ healthcare. There was one clinic I went to that refused to acknowledge or use my legal sex as part of patient filing and refused to correct their mistake when I brought it to their attention. I've heard numerous stories of individuals in this area being disrespected or targeted while seeking healthcare because of their identity.
There are still many people in the LGBTQ+ community who are afraid to even go into clinics for fear of discrimination or mistreatment. There are still many insurance companies, especially workplace insurance, that don't cover transgender care in any capacity.
There is a lot of work ahead, but I've seen rooms full of doctors, nurses, and healthcare administrators who want to try harder and want to do a better job. I want this message to be one of hope and I want this healthcare day to be one where the community can really connect with these healthcare organizations. Over the past few years, when LGBTQ+ people move to this area, they ask who the safe doctors are. We haven't had a good answer for that question until now.
Please followhttps://www.facebook.com/HarborHealthClinic/ for more detailed information and updates about this event. If you're part of a healthcare organization and want to be included in this event, we no longer have space for new organizations, but we'd be happy to make any organizations pamphlets or general information available to those who attend this event.
As for the organizations who are currently involved, we have Harbor Health Clinic talking about their informed consent hormone therapy at a sliding scale. We have Fargo Cass Public Health talking about their HIV/STD testing at a sliding scale, among many other services. We have Red River Women's Clinic showcasing the great deal of services for women's health. The Village Family Service Center will talk about their therapy models they provide sliding scale.
Community Health Services Inc. will be talking about their sliding scale general care. Planned Parenthood will speak towards general sexual health services among many other things. DSA for Medicare for All will be looking towards a better system for healthcare consumers. Inner Canvas Counseling will speak towards their affirming art therapy. Sanford Health's Gender clinic will be talking about their full gender therapy process for people under and over 18. New Story Counselling will give a rundown on their gender empowering therapy. And then, Rape and Abuse Crisis Center will showcase their much needed services for individuals suffering from rape, sexual assault, or domestic abuse.
Absence from this list does not mean an organization isn't affirming or safe, but these are organizations who have definitely proven themselves as allies invested in affirming LGBTQ+ care. For any questions about this event or if you're interested in a training for your healthcare organization please email me as Fayeseidler@gmail.com
[Editor's note: Faye Seidler is North Dakota Safe Zone Project Spokeswoman]