Microsoft seeking to bring rural communities into the future
by John Showalter | .(JavaScript must be enabled to view this email address) | Culture | December 19th, 2018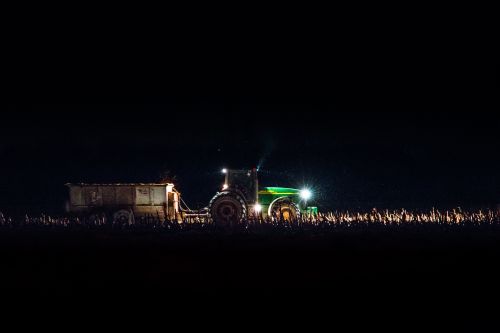 It is no secret that our world is becoming more and more computerized. Over the course of a few decades, computers and the Internet have transformed from being solely objects of luxury or business to a ubiquitous part of 21st century life. Millions of Americans carry computers in their pockets in the form of smartphones and the Internet seems near omnipresent. Even for people living in cities, it can seem difficult to keep up with the ever-accelerating rate of technological advancement, so one must imagine that applies even more so for people in rural areas.
As a Microsoft spokesperson (who chose to remain unnamed) said, "Although it's a service as critical as a phone or electrical power, according to the Federal Communication Commission (FCC) broadband is unavailable to at least 25 million Americans, more than 19 million of which live in rural communities." They added, "In North Dakota, FCC date indicates that broadband is not available to 67,000 people. Our Microsoft data shows the broadband gap may be larger in the state, indicated that 432,000 people do not use the internet at broadband speeds."
It was out of findings like this that the Microsoft Airband Initiative began in 2017. Working together with local internet service providers, they seek to close the rural 'broadband gap'. "We believe a technology model that uses a combination of the TV white spaces (TVWS) spectrum, fixed wireless, and satellite coverage can help." This combination of methods will ideally address any issues instituting broadband in a sparsely populated area, as well as keeping down the cost in the long run.
But why is having a broadband connection such a big deal? It won't make or break a business, will it? Not according to the Microsoft spokesperson. "Without a proper broadband connection, you can't start or run a modern business, access telemedicine, take an online class, digitally transform a farm, or research a school project online." They may have a point.
To use a personal anecdote, I grew up on a farm in rural Iowa before high-speed internet was even a thought. My parents, and many of the other country folk I knew in my childhood harbored a lot of trepidation about emerging technologies. Change was not unanimously considered a good thing, there was a prevailing mindset of, "If it ain't broke, don't fix it." However, within the last 5-10 years, even someone like my father (and I use him as an example in the most endearing way possible) who might lament how young folks have their faces buried in their phones all day acknowledges the value of a tool like the Internet.
"It's critical for a child's ability to do homework, for a veteran to access telemedicine services, for a farmer's ability to use precision agriculture on a family-run or independent farm, and for small businesses to expand their customer base and create new jobs," said the spokesperson. Like in the example of my father (and really, any farmer), having a more efficient way to monitor weather patterns, plan travel routes, advertise parts and machinery for sale, and more is only going to bolster their enterprise in the long run, a benefit that outweighs any Luddite attitudes. As the spokesperson pointed out, the U.S Bureau of Labor Statistics employment data showed the highest unemployment rates are generally in counties with the lowest availability of broadband. "As a nation, we can't afford to turn our backs on these communities as we head into the future."
The biggest obstacles in the way of the project, rather than distrustful attitudes toward technology, have been that the numbers of people without broadband access are probably much higher than the FCC's data. The problem here is that local, state, and even federal agencies will use the flawed data when they are allocating funds. The other biggest obstacle is that rural ISPs and hardware manufacturers want regulatory certainty before making an investment, something that lowering the costs will help.
In order to reach their goals, the initiative is investing in upfront capital projects to expand broadband coverage and seek to share revenue from operators to recoup their investment. The revenue is then used to fund even more projects. Other than just broadband installment, the initiative is partnering with the National 4-H Council and the National FFA to bring training and computer science curriculum to those involved. Their first year has already been successful and they seek to reach three million Americans by 2022.
With rural communities having the opportunity to become a part of our increasingly interconnected world, one can only expect to see economic growth, and perhaps most importantly, that they are not left in the proverbial dust by our computerized world in what would be a detriment to us all.