​More Dirt, More Cleaning
by Chuck Solly | .(JavaScript must be enabled to view this email address) | Culture | June 27th, 2018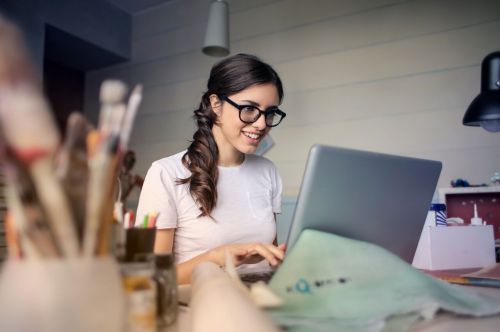 It is not expensive to keep various dust removers near your computer to keep the amount of dust to a minimum. When I run out of words for this column, I pick up my duster and clean my equipment as therapy for writer's block. Writer or not, you should set aside a few minutes before you start your computer session to clean up. Let's continue our tips for taking care of the equipment:
Cleaning the monitor
Dirt, fingerprints, and dust can make your computer screen difficult to read; however, it's easy to clean your screen when needed. There are monitor-cleaning kits you can buy, but they may damage your monitor if they're designed for a different type of monitor. For example, a monitor cleaner that is designed for glass screens may not work with some non-glass LCD screens. The safest method is simply to use a soft, clean cloth moistened with water.
Do not use glass cleaner to clean a monitor. Many screens have anti-glare coatings that can be damaged by glass cleaner.
-Turn off the computer.
-Unplug the monitor from the power. If you are using a laptop, unplug the laptop.
-Use a soft, clean cloth moistened with water to wipe the screen clean.
Do not spray any liquids directly onto the screen. The liquid could leak into the monitor and damage the internal components.
Tips for cleaning other computer surfaces
Dust is your computer's main enemy. If you don't believe me, stop reading this and take the back or side off of your computer case and look inside. If you haven't done this lately you will be amazed at how much dust is in there.
From time to time, you should clean your computer case and the sides and back of the monitor to avoid a buildup of dust and dirt. Here are a few tips you can use when cleaning these surfaces.
-Use an anti-static cloth to lightly dust your computer casing. Do not use furniture cleaners or strong solvents.
-Use a can of compressed air to blow out debris from the air intake slots. A small hand-held vacuum cleaner helps to control the dust.
-Ammonia diluted with water—or glass cleaner comprised mostly of ammonia and water—is a safe cleaning solution for computer surfaces. The milder the solution, the better.
-Clean the monitor housing and case (but not the monitor screen) by spraying a safe cleaning solution onto a paper towel or anti-static cloth and wiping in a downward motion.
Keep it cool
This is a big one. Many of us throw papers or other items on the computer case without realizing how much it restricts the air flow. Don't restrict airflow around your computer. A computer can generate a lot of heat, so the casing has fans that keep it from overheating. Don't block the flow of air out of the case. Avoid stacking papers, books, and other items around your computer. All sorts of nasty things can happen to your desktop computer.
Many computer desks have an enclosed compartment for the computer case. If you have this type of desk, you may want to position the case so it is not against the back side of the desk. If the compartment has a door, you may want to leave it open to improve airflow. For laptops, avoid putting them directly on your lap. Allow the bottom of the laptop to breath by using a book or other hard surface item between you and your laptop.