'Our version of a dance recital'
by HPR Contributor | .(JavaScript must be enabled to view this email address) | Culture | October 17th, 2018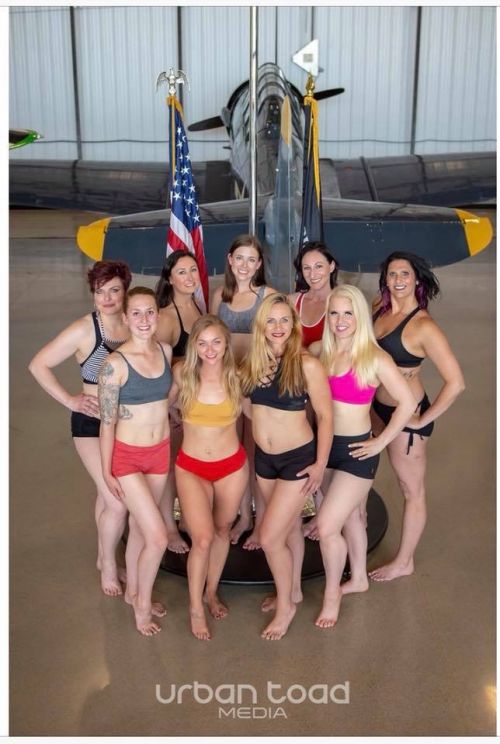 by Ryan Janke
ryanjanke@hpr1.com
Zero Gravity Alternative Fitness will present their annual Halloween showcase this Saturday at their studio in south Fargo. The event, aptly named Poletergeist II, is a chance for students and staff to showcase their skills as they perform pole dancing routines.
Gina Bushey, owner and instructor at Zero Gravity, expects about 15 performers doing routines. Most of the performers will do their routines as singles, but there will be one doubles performance and one group of five or six performing as well. The performances will be set to music and, since it is Halloween season, some will involve costumes. The showcase is one-of-a-kind. "This is our version of a dance recital," says Bushey.
Poletergeist II is open to staff and students of all experience levels. Bushey says the staff generally have between two and eight years of experience, while the students have between one and two years of experience. Even if a student is a beginner, Bushey says Zero Gravity encourages them to put together a routine so they can show their friends and family what they can do.
Bushey says the performers generally spend between two and five hours per week on their routines. This comes from time at the studio working out and choreographing, but it can vary depending on how much time they put in outside the studio as well. For the most part, the performers will come up with their routines on their own, but Bushey says if they come to her for advice she will coach them by giving them pointers.
Bushey says there can be some nervousness that comes with performing in front of people. She says that when the mentality changes from one of fitness to one of performance, complete with costumes and choreography, it is a big difference. It can take a while for performers to become confident as an artistic performer.
Along with showing off what they can do, Poletergeist II is also a time for students to really show friends and family that what they are doing is really about fitness itself. Bushey says there are some misunderstandings about pole fitness and this is a great opportunity for people to see what it is all about. She says Zero Gravity is a fitness studio and they are fitness oriented. That is not to say a performer won't do a sexy routine for this event. "If somebody wants to do a sexy routine, that is their artistic choice," Bushey says, but fitness is the focus.
There will also be a raffle at the event. Bushey says they are raising funds for their competition team. There are competitions year-round, but their team mainly competes in the winter months, between October and April. She says the closest competitions are either Minneapolis, Chicago, or St. Louis, so it can be costly for their team to attend. The fundraiser will help to cover registration fees for the competitions as well as travel costs.
Hennessy's Irish Pub will be catering alcohol for Poletergeist II with a cash bar available. Door prizes will also be available.
This is an ages 18 and up event. Tickets are $15 in advance, or $20 at the door. Doors open at 6 p.m. and the event starts at 7 p.m. Everyone is encouraged to come and check out this unique fitness showcase.
IF YOU GO:
Poletergeist II
Saturday, October 20, 7 p.m.
Zero Gravity Alternative Fitness, 3350 35th Avenue S. Suite #7, Fargo