Plants for Patients: Planting the seeds of pro-compassion
by John Showalter | .(JavaScript must be enabled to view this email address) | Culture | November 7th, 2018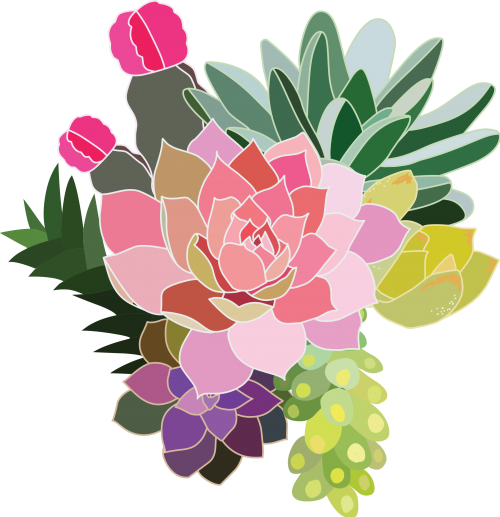 There are some issues in the arena of American political discussion that draw significant controversy and generate a lot of ill will between people. One of the first that leaps to mind for most is abortion. Ever since the controversial precedent set in 1974 by the United States Supreme Court with Roe v. Wade, the subject has been a point of contention that has inspired vitriol and sometimes even violence, helped decide elections, and become a battlefield in the American culture wars.
Plants for Patients (or P4P), since its genesis in March 2012, has stepped onto that battlefield in hopes of encouraging people to put down their ideological arms and engage in dialogue. The non-profit began as an undergraduate ceramics thesis project at North Dakota State University and has since grown to the point where it has assisted thousands of women and their families and been highlighted in the Fargo Forum, Studio Potter Magazine, the High Plains Reader, RH Reality Check, the American Craft Council blog, the Abortion Care Network, the Abortion Conversation Project, and the NCECA Journals Vol. 33 and 34.
In the words of the Director of Operations Monica Gelinske, "We are a 100% volunteer-run grassroots non-profit rooted in community engagement that promotes neighborliness and humanitarianism." Elaborating further, she said, "We strive to change the mainstream cultural conversation surrounding abortion by creating a neutral space between pro-choice and pro-life ideology-a space we call pro-compassion." How do they do this? "Collaborating with organizations, friends, and artists alike, we come together in community events and clay classes to offer small plants in handmade ceramic planters and handwritten notes of compassion to women who receive care at the Red River Women's Clinic."
Plants for Patients hopes this will help bridge the ideological divide regarding the issue of abortion in the United States by establishing a connection, "an anonymous bridge of love and support," in Gelinske's words, between women and the community. Their upcoming fundraiser at Front Street Taproom is not the first one they have had in the Fargo-Moorhead area, but it is the first they've had this time of year. Gelinske pointed out that usually, they do an annual Spring Herb Sale in the two weeks before Mother's Day, with support from local businesses such as Dirt Head Microgreens, Atomic Coffee, Nichole's Fine Pastry, and Fargo Brewing Company.
Gelinske pointed out that this unusually timed fundraiser is timely in its own way, coming shortly after the controversial appointment of the new justice Brett Kavanaugh to the United States Supreme Court, who is very outspoken regarding his pro-life views. "With Kavanaugh on the Supreme Court, we're genuinely concerned that eventually women will have less access to the services that they need. As a pro-compassion organization, Plants for Patients will face more challenges in making sure women seeking such services feel supported," said Gelinske.
Along with the plants, pots, and more that will be sold at the upcoming fundraiser, there will also be a potato bar sponsored by the NDSU Potato Project. Front Street Taproom will be donating $1 from every pint sold between 6-8 PM that evening to P4P as well. There is no cover charge, but Gelinske said there will be a lot of pay-to-play games, along with a raffle to win a $50 gift card and other prizes. Those who can't make it to the fundraising kick-off on Wednesday, November 14th from 5-8 PM may be interested in donating online at Plants for Patients' Gofundme.
Regardless of where one might fall on the spectrum of opinion regarding the big issue, those who want the culture wars surrounding abortion to cool down and to promote some civility will find a good way to do so with both this group and this fundraiser.
More information at www.plantsforpatients.org and on all major social media sites.
Volunteer by e-mailing to plantsforpatientsteam@gmail.com or messaging on Facebook
GoFundMe: www.gofundme.com/plants-for-patients-fall-fundraiser
IF YOU GO:
P4P Fall Fundraiser Kickoff
Wednesday, November 14th, 5-8pmFront Street Taproom, 614 Main Ave. Fargo