​Time for the Boring Security Reminders
by Chuck Solly | .(JavaScript must be enabled to view this email address) | Culture | August 1st, 2018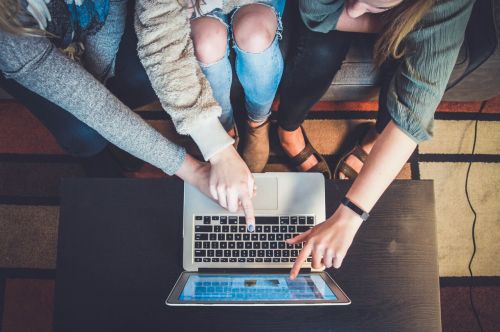 Yes I know I have talked about this before but I am here to protect you from yourself. By now, we all think we know how to keep our personal information safe online, right? There have been so many stories and instances of problems that at this point every one of us feels like only the young or gullible fall into digital traps.
But the truth is most of us are not internet security experts, and instead are just regular folks who want to enjoy our online experiences. Us old folks fall for the digital traps too.
While we consider certain safety measures we don't think of everything, which is where hackers come in. Remember, hackers would not do what they do if it wasn't effective, so even though we think we are doing everything right there are still things we can do better. Unless, of course, you want to be their next victim.
There are some people in the industry who are known as "white hat hackers," who are able to hack into places but do so in order to provide security assessments. Obviously hackers know what works for them and what doesn't, and therefore understand how to stop people like them. While there are good guys in the hacking industry, there are plenty of bad. So, what shouldn't you do? Here are some tips.
1. For that excited new driver, don't share your license. The last thing you want to do is share a photo with the new driver's license in it because that little card contains so much important information. Full name, date of birth, home address -- it's all there, and all useful to hackers. I saw a drivers license on Facebook the other day. Are you kidding me?
2. Also, don't over share info about that new home you just moved into. There's no problem with friends and family knowing where you live. After all, they'll have to know if you ever want them to visit or send you mail. But sharing a photo of your new place along with a house key, as many do, is a bad idea. Unbeknownst to many, photos tend to geo-tag their location, which would let hackers know where your house is, and a copy of your key can be easily made off of a photo. I'll bet you didn't know that did you?
3. Be mindful of photos at work. Another thing hackers will take advantage of is employees who take photos without any regard for what else may be in the picture. Sensitive information such as passwords or other data on whiteboards, monitors and phones may be in plain sight because the only people who should be seeing it are employees. It's an easy thing to not think about, especially when taking a selfie. But your surroundings could reveal more than you realize, and with the right information a hacker can get past security and find their way into a network or system.
4. That paycheck of yours? Keep it to yourself . Along those lines, it's also a terrible idea to post a photo of a paycheck. Sure you may be proud of it, but there is enough information listed on one to give a hacker plenty of opportunity to make your life worse. Stifle your pride. Your paycheck is your business only. Even better than that, get your employer to direct deposit into your checking account.
5. Blame social media? Not surprisingly, many of these issues would not exist if not for social media. Who would you share these photos with if not for places like Facebook, Instagram, Snapchat and Twitter?
The problem is while much of what we put on the sites is probably not a concern, but the ease in which we can post makes it more likely that we'll end up providing information that we shouldn't.
Facebook is one of the worst for it, actually, because it compiles massive amounts of data and information. When it comes to passwords many of us choose names, streets and words from our lives, all of which may be found on our pages.
Put it all together and...
When you look at it all, what you get is a warning about oversharing. Not just oversharing, but making public information that has no business being seen by others.
While you may want to show off certain things and celebrate various accomplishments by photos, don't do it. Do like I do, describe your accomplishments by writing about them.
You know that Cybersecurity is very important, and besides paying attention, use LastPass or a similar program. LastPass will remember your passwords while keeping them safe and secure, meaning you won't need to write them down nor will you worry about who else might get their hands on them. I use LastPass for ALL of the sites I use on the Internet. It is free.
Now here is your assignment for this week: Change all of your banking and credit card passwords. When was the last time you did that? Can't remember can you? After downloading a copy of LastPass they (the passwords) will be safe and secure and you no longer will have to remember them.