​Video Games as Art
by HPR Contributor | .(JavaScript must be enabled to view this email address) | Culture | August 29th, 2018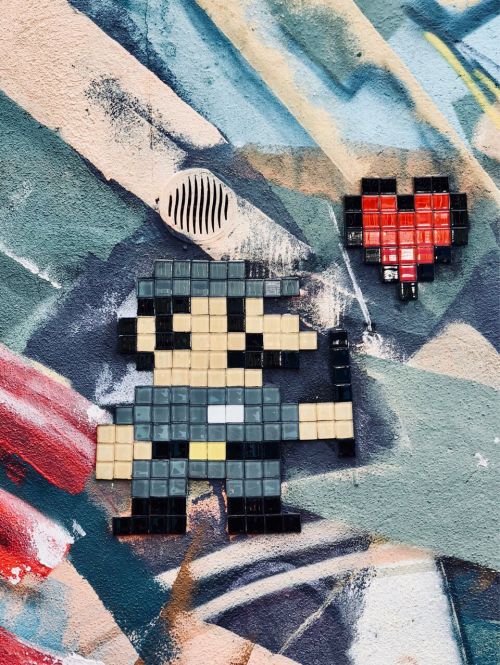 by Nathan Arel
arel.nathan@hotmail.com
At first this was going to be an article arguing that video games are art. This is an issue that I find very important and feel many people are unaware of. Video games are a relatively new medium changing the culture as we know it and yet are often seen as mindless entertainment. But upon further research I found that, while not done to death, this subject has been thoroughly covered by sources who made most of the same arguments that I would.
After dropping that idea, I realized there was a deeper subject that had been scratching at my brain for several months. What makes video games art? I have tossed out the idea that video games are art to several people over the past few years and the response has been generally the same. It's usually something along the lines of, "Well, yes. I suppose with the graphics and the narratives and characters, they could be considered art."
While the dozen people who have said this to me don't constitute a general consensus, this frame of mind is interesting. Are the graphic design, the narratives, characters or even original scores what make video games art? This didn't make sense to me. Graphics simply provide a frame of reference through which to play the game, narratives and characters often develop in cutscenes completely independent of the game itself. None of these things are intrinsic to what makes a video game a video game and all of these elements exist in other forms of media.
If a form of media is to be considered art, I believe the medium must be artistically justified through what inherently makes that medium unique. Literature has the written word, photography has the still image, film has the moving image. Without those elements these mediums cease to exist and I personally feel the best pieces in these mediums are the ones that utilize their respective elements the best. So, with video games this must hold true as well.
Video games such as "Pong" work independently of characters or narrative, and I personally feel the graphical design isn't much to marvel at. The only thing video games need to be video games is gameplay. Therefore, if video games as a medium are to be considered art, the very nature of their interactivity must be presented artistically.This was a difficult idea for me to wrap my head around because, being a relatively new medium, human beings aren't accustomed to viewing interactivity artistically as we are with sentence composition or cinematography.
Yet, the distressing fact is, most video games aren't designed with the intention of using gameplay artistically. For example, a game I love and hold very close to my heart is "The Last of Us." It is a post-apocalyptic game about Joel (the primary player character) trying to protect Ellie, who he sees as a surrogate daughter and Ellie trying to prove herself to Joel. Yet no part of the gameplay asks the player to protect Ellie, she is unkillable and disrupts the gameplay more than anything. Even in the short portion of the game where the player controls Ellie, the player does nothing to prove themselves to Joel. In both instances the player is only asked to enact the primary gameplay focus: make sure you survive. The game's beautiful narrative is heartbreaking and has a lot of emotional depth, but the gameplay reflects none of these themes or ideas.
The vast majority of big budget AAA (triple A) video games have this problem and these are the games that get the most exposure. But as an example of one of the few games I've played that do justify the medium as art, there is "Bioshock". Set in a retro-futuristic, Ayn Randian dystopia, Bioshock explores ideas put forward by it's most memorable line "A man chooses, a slave obeys." Through this quote, the gameplay itself explores the very idea of interactivity and objective based gameplay and makes you wonder, "Do I really control the characters I play?" "Bioshock" carries this theme through gameplay, defining itself as art, and should act as a watershed for the industry to develop this artistic medium.
Still, sometimes I wonder if the discussion of video games as art is really so important. After all, they are just video games. Don't we have more important things to worry about? But no one would say these things in regards to the works of Shakespeare or Van Gogh. Art, and media in general, is a reflection of our culture and our culture is in turn affected by the media produced. And if we as a people are to be changed by the way video games have affected us, I would hope those video games are good ones.