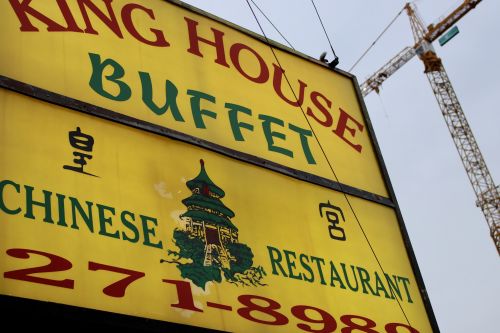 FARGO – The first time Cindy Chen saw snowflakes she fell in love, not only with Fargo – the city – but soon afterwards with her husband, Bojin Chen.
Never in her wildest dreams did she think she'd one day be part owner of King House Buffet, a downtown icon that has changed little in more than 20 years. She's kept the ambiance and the recipes alive and the same as when she ate there as a customer years ago while studying for her accounting degrees at North Dakota State University.
Although the cuisine is not Fujian or Hokkien styled – famous for its light sweet and sour tastes, "drunken" dishes, and soups – as the restaurant caters to American taste buds – she feels the place is a home away from her original home.
Originally from Fuzhou, oppressively hot and wet area in Fujian Province that never snows, she arrived in Fargo as an exchange student, eventually obtaining her citizenship, and met her husband in Fargo. Together, they have two children and a business that recently has come under fire after caged pigeons were discovered in their basement.
Two years ago, Cindy, maiden surname Feng, and Bojin Chen decided to take over the King House Buffet for sentimental reasons after the former owners were planning on closing. Cindy didn't want to see it close, she said.
"This place has been in Fargo for so long," she said in her Fujian accented Mandarin. "We want to continue this legacy, that's why we didn't change the name and why we have never changed the recipes."
An investigation by the Fargo Cass Public County Health Department began after a Tweet reported turkeys were being kept in the basement, Cindy said. The investigation revealed that there were no turkeys, but pigeons in a cage. She worked with health officials to right the wrong, has taken responsibility for the mistake, and denies that pigeon meat was ever on the menu.
In some areas of the world pigeons are a delicacy and taste like dark chicken. There are recipes from Sweden, the Middle East, Italy, and Medieval Europe where pigeons were once a staple food. In America, pigeon meat is known as squab, and although the dark chicken has fallen out of favor the dish was once popular in post-World War II America, and some say is making a comeback.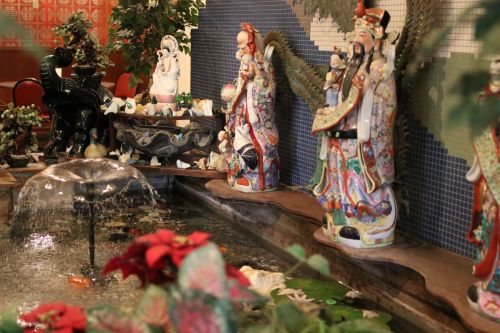 Business has suffered since the Health Department's investigation, Cindy said. Hundreds of prank calls asking if she served pigeon meat kept her busy until recently, she said.
Online, some people are calling for the restaurant to close, she said. But the local support to keep her doors open is overwhelming. On Monday, June 24, starting at 6 p.m., area residents are planning on supporting King House Buffet by enlisting hundreds of people to stop over. So far, more than 1,000 people are interested, and 165 are planning on going, according to the event page created by CJ Schnase and Patricia Schnase on Facebook.
Halfway through dinner on Thursday evening a couple walked in. The woman hugged Cindy before paying for two buffets.
"Thank you, we will always love you," the woman said. "You got us for life. You almost got me crying."
For now, Cindy and her husband will keep King House Buffet open. She denied rumors that the building owners – the Kilbourne Group – were the ones to report the pigeons or that the company is pressuring them to leave. They have a good working relationship, Cindy said. The business has four more years on the lease and if they leave early without finding someone else to take over they will be responsible for the remaining rent for the duration of the contract, she said.
The Kilbourne Group, which was founded by Governor Doug Burgum, acquired the building known as the Merchants National Bank in 2016. Situated in what is known in Chinese as the "gold corner" of downtown Fargo, the area is prime real estate for the quickly growing area.
Both the Kilbourne Group LLC and King House Buffet are listed to be in good standing with the North Dakota Secretary of State.
"So many people have tried to support us and help us continue to go on with our business," Cindy said. "Some people have even said they want to come but are sick and can't make it, but want to pay anyway. Of course, I couldn't allow that.
"We will continue until it comes to that day, if we can no longer make it then we will have no choice, we will have to close."