Guest editorial: I've learned more from the people than I have the projects.
by HPR Contributor | .(JavaScript must be enabled to view this email address) | Editorial | January 9th, 2019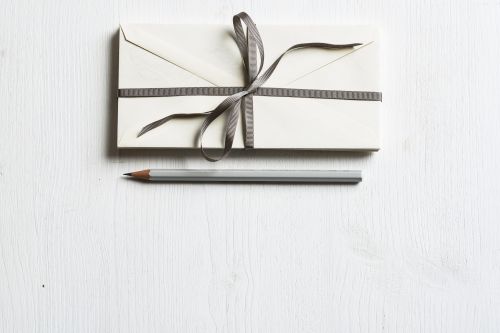 by Ryan Janke
ryan.janke78@gmail.com
Some readers will remember a Reba McEntire music video from the 1990s called, Is There Life Out There. They played it on CMT back when music television stations actually played music videos. Anyway, the story of the video followed a woman (McEntire) as she was getting set to graduate from college. She had a paper on her desk that she had been working on for, "three weeks," and her children wound up spilling coffee on it. When she got the paper back from her professor, he told her to try to avoid the stains next time, to which she replied, "I learned more from the stains than I did the paper."
I am currently in my final semester of college at NDSU. I am also in much the same situation as McEntire's character was – older than average student, with a family, and formerly worked a full-time job while studying full-time.
Last semester, I needed an internship. I had one in the works for a couple years, just waiting until the time came that I could act on it. Long story short, I met with a manager in Fargo and we had everything done except the internship contract. Then, he unexpectedly resigned, and I was left in the cold just a few weeks before the fall semester started.
I was in trouble. Most, if not all, businesses hiring interns had theirs hired at that point. I applied for a few that remained open, but I needed one – and fast.
Enter High Plains Reader. On a whim and a prayer one Sunday night, I found Sabrina Hornung's email address and sent her a message. When I woke up the next morning, I had a message back letting me know she would like to meet with me.
I walked into the offices at HPR and was welcomed with open arms by people I had never met, and who had never even heard of me. I explained my situation to Sabrina and Raul Gomez, and they committed right then and there to helping me anyway they could. They took me on as an intern to write, manage social media, add web content, and brainstorm ideas. They also took me in as family.
Everyone in that office is 100% solid, good people. John Strand, Chris Hagen, Logan Macrae, Jessi Schmidt, Jacques Harvieux, J Earl Miller, Raul, and Sabrina are some of the nicest men and women you will ever meet.
I learned a lot about life since I began studying, but this internship taught me things I couldn't learn in a book. I was allowed to experiment with my work, and challenge what had been done in the past. Sometimes, it worked; other times, it didn't, but they let me learn. I will be forever grateful for the opportunities they gave me.
They showed me something that I already knew – people are people. They care for me because I am a person. On my end, I love the people at HPR. Not because they let me write for them, or that they let me intern there, but because they treat people the way they want to be treated, which is something I try to do as well. Which is how it should be.
The world needs more people like the folks at HPR. People who just care about other people because they are people without prerequisites like political affiliations or ideals. They didn't ask. They didn't care. They just saw someone who needed help and, since they could help, they did. We could all learn a thing or two from them about treating each other the way we'd like to be treated – loved regardless.
Even though my internship is coming to a close, I will continue to contribute for HPR. If you like something I have written, send me a line. If you didn't, send me one anyway and let me know why.
Earlier, I wrote about Reba McEntire's character saying she learned more from the stains than the paper. Well, during my time at HPR I've learned more from the people than I have the projects.