HPR sends out a few thank you notes
by Sabrina Hornung | .(JavaScript must be enabled to view this email address) | Editorial | February 20th, 2019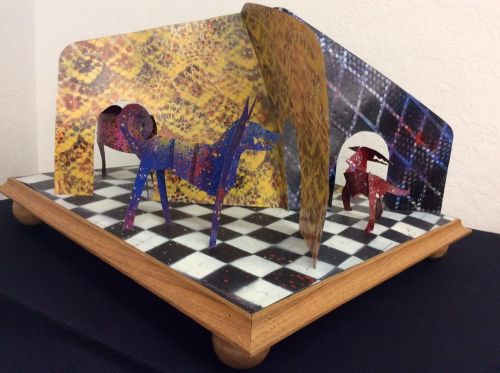 Growing up, whenever Christmas or a birthday or really any time I received any sort of a gift, time and a certain level of guilt was set aside to write thank you cards. To this day, I'll send a few out to people or organizations that have helped me out, or if I've had a really insightful interview. My desk is also filled with half-written cards that never quite made it in the envelope. Though, they clearly weren't romanticized, "letters I've written never meaning to send" material, I more than likely got distracted by something other than the gold foil on the design of said thank you card.
It's the thought that counts though...right?
After binging on a considerable amount of Jimmy Fallon this past weekend, and noting his thank you card segment, I've realized that it's a habit that I would like to get back in to. It feels good to write letters, and it feels even better to receive mail--other than bills. Maybe it's me or maybe it's the seasonal affective disorder talking but I think it's high time that we note our own thank yous.
Thank you,
Cocktail Showdown participants, for giving it your all and presenting the HPR staff, our readers, and fellow cocktail enthusiasts with such inventive libations. Every year we judge we learn more about trends in the bar industry, the processes involved with some of these cocktails and even some cocktail history, proving that bartending truly is an art form and that you can enjoy your art and drink it too.
Thank you,
Uber drivers, for safely transporting our Showdown Judges from stop to stop in the line of cocktail tasting duty. It's a tough job and after a number of stops it's even tougher the next morning. An extra thank you goes out to Dan Haglund, you've picked us up more times than we could count and you laugh at our jokes. You're a true Uber hero.
Thank you,
HPR staff and contributors, for your hard work and dedication to our paper. Our contributors are primarily volunteers and that speaks volumes. We like to think of ourselves as a community mouthpiece, providing a platform for students as well as community members to flex their writing bone. We'd be lost without our contributors, designers, delivery folks, and sales staff. Thanks for keeping our ship on course.
Thank you,
Weirdos, for doing what you do. We mean weirdo in the most affectionate way possible because "creative" sounds so stale. Artists, stage performers, musicians, and supporters you know who you are. You add pep to our step and color to our lives. Without you, we would be stale bread, here in the nation's breadbasket. On that note--that also includes those who shape our culinary landscape. Thanks to the weirdos for never ceasing to inspire those around you.
Thank you,
Advertisers, for your continued support. Without you, we wouldn't have the pages to print our ink on. Thanks for believing in what we do and supporting our little paper on the prairie. Also, if you're looking to advertise you can contact the HPR office at…
Thank you,
Good guys, for keeping the bad guys in check. You may be an activist, you may be involved in politics, a journalist or an educator. During times like this, we must remember, not all heroes wear capes or white hats (if you're into westerns). Thanks to those who stand up for the little guy and who give a voice to the voiceless.
Thank you,
Faithful Reader readers, you're the reason we do what we do. If it wasn't for readers like you, we'd be like madmen (and women) yelling at the stars. Our aim is to continue to keep you entertained and informed. Thank you for letting us be your resource when someone asks you, "What's good in Fargo-Moorhead?"