Our opinion: Finding our identity on the prairie
by Sabrina Hornung | .(JavaScript must be enabled to view this email address) | Editorial | November 7th, 2018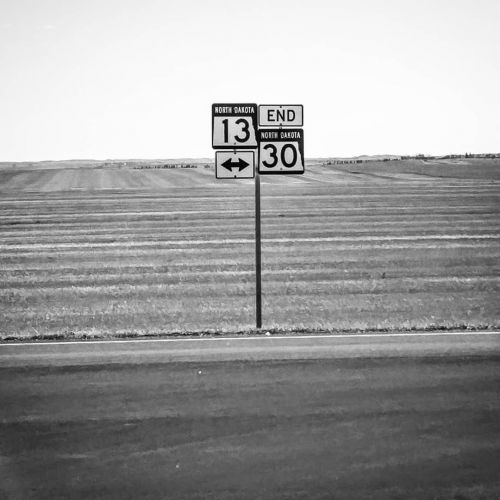 On Monday Dan Larson, a film student from Montana State University in Bozeman, swung by the office for an interview. This time I was on the other side of the questioning. Larson is currently working on a documentary about the geographical center of North America and the communities that have been trying to claim it. As a result, much of our conversation surrounded the topic of North Dakota's identity.
It was the same topic that came up multiple times this weekend, upon sharing an editorial from the Bismarck Tribune by Ann Crews Melton, titled,"State's new logo misses the mark badly." The said logo has sparked conversation in the newsroom as well as multiple comments and social media shares.
Ms. Melton is right. North Dakota's new "logo" is beyond lame. It has the character of a corporate letterhead. It's downright insulting to North Dakota's creative talent pool and to the taxpayers who footed the bill.
It is geometric and not much more than that, a rectangle from one of those rectangular states.
I was frank with Dan. Sports teams, states, and even landmarks hold symbols of identity, whether it's Rugby's stone cairn with the coveted title of "Geographical Center of North America" or whether it's the Hi-Liner bridge in Valley City which is a huge symbol of that community and also the high school mascot. They are icons that separate one community from the rest -- marks of prestige.
Now think of that amplified. If you think of our state as a whole, what sets us apart from the rest as a marketing platform for our tourism industry? To quote the 1962 musical "Gypsy," "Ya gotta have a gimmick."
North Dakota's identity is a topic near and dear to my heart. When drifting across the state I spend most of my time in museums, cultural institutions and on roads less travelled, with a healthy dose of heritage tourism. I know that's not everybody's ideal vacation but there really is something for everyone here, whether you're an adventurous outdoors person or an adventurous eater.
Ever since the dawn of statehood we've carried a romanticized pioneer aesthetic or an idealized rugged individualism. Though more populated areas aim for a more urbanized or modern representation highlighting aspects of their nightlife but they're still proud of their regional nuances for the most part. How does this new logo capture the spirit of North Dakota?
Yeah... it doesn't. Though one could argue that the number of fonts in the logo could be representative of the multifaceted nature of our state, I doubt there's that much depth or insight in the design.
Having portrayed himself as a purveyor of the arts, Governor Burgum might have some explaining to do. As a businessman he must have some kind of an idea how effective branding works. Maybe it's a cover-up so people will overlook North Dakota even more, so Big Bad Oil can take over the western part of the state once and for all. And then we can fill the rest of the state with toxic oil waste and condos that no one can afford.
Burgum's real estate company, the Kilbourne Group, will be evicting artists from their studio spaces above the Spirit Room this holiday season in Downtown Fargo. Any one of them could have done better.
To be fair, the artists knew an eviction was coming, but did not anticipate that it would occur during the holiday season, which is a busy and productive time of the year for many. Scrooge move, Kilbourne. On a positive note they have donated money to a couple art institutions in Fargo and thankfully, the Spirit Room is staying put, so we can't be too hard on them here. I guess the point is...Burgum's no stranger to investing in the arts.
Tangent aside… and back to our "logo," if you can call it that.
Where was the quality control and who deemed it acceptable? If you get a half-cooked hamburger, odds are you'll send it back. Here we get a half cooked "logo" and we call it a deal.
This is our state's calling card but what do you expect with arts funding being cut left and right? I know the trend in politics these days is to put business men in elected offices but maybe we need to start holding creatives in higher esteem. A creative in office would trump a businessman or a reality TV star any day in our book.