​Our opinion: Knoephla soup for our moral consciousness
by Sabrina Hornung | .(JavaScript must be enabled to view this email address) | Editorial | March 21st, 2019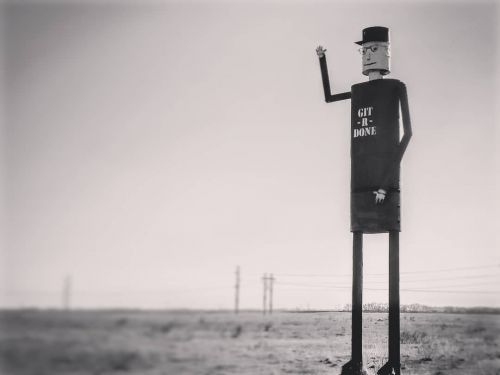 "North Dakota Nice," is a phrase that I see getting tossed around more and more these days. Many are sincere and others display yet another facet of our disposition that's not nearly as desirable.
Yes, we're professin' our passive aggression. Say what you will but North Dakotans are good people. There are a lot of small close-knit communities around here and a lot of us have roots that reach back to that culture -- North Dakota Nice is etched upon our moral compass like a worn engraving -- though some may be more worn than others.
So where does the passive aggression come from? Is it a derivative of our reserved Scandinavian or German upbringing? Is it a coping mechanism that allowed us to live and work together in relatively sparsely populated areas for generations? Is it a matter of Midwest stoicism at its finest?
Our guess is as good as yours. My creed is to not be an outright jerk in hopes that I won't be passed by next time I'm up to my wheel wells in snirt -- it's been working so far. I just hope I didn't jinx myself.
Aside from my own personal testament of accepting the kindness of strangers while stranded roadside, or even sitting co-pilot while the driver pulls a U-ey to pull a car out of a ditch after heavy snow.
Needless to say with these vast expanses of highway, being good to each other is a matter of survival. Testaments like this can be traced back to forgotten cowboy codes that go back to the dawn of statehood and earlier.
How many times have we heard stories about farming communities pooling their resources to help their neighbors in need or to even assisting with an ailing neighbor's harvest?
One example that many of us in the Red River Valley, James River Valley, Sheyenne River Valley, Souris River Valley, and Missouri River Valley can relate to are community sandbagging efforts. This is the ultimate example of community support. Neighbors helping neighbors helping strangers helping humans. Not everyone will always get along but we can band together when the snirt hits the fan.
In regard to the aforementioned "North Dakota Nice" headlines, we thought we'd share a couple of them with our readers. Just think of it as knoephla soup for our moral consciousness.
"Couple 'thankful' for North Dakota nice experience," is a piece written by Cheryl McCormack in a January 4, 2019 article in The Bismarck Tribune. It highlighted a feel-good anecdote regarding a young couple from Colorado who hit the ditch as they were passing through North Dakota. Fortunately, the two were fine but their vehicle was in need of repair. As a result, they found themselves stranded in Bowman, a community with a population of less than 2,000 in western North Dakota.
During their short stay in Bowman, a number of locals took the young couple under their wing and treated the two as one of their own by helping them out with a hot meal, lodging; and the lone mechanic on duty saw to it that their vehicle got priority when it came to repairs, as well as a hefty discount on said repairs.
Warren Abrahamson at Newsdakota posted a story on March 16 titled, "Jamestown ambulance seeking woman who helped save a life." A blizzard swept through the area leaving many people vulnerable. A medical emergency was reported that day and the ambulance crew on call experienced difficulty accessing the entryway to the address due to large blown-in snowdrifts.
According to the Jamestown area ambulance's Facebook page: "In an effort to help our crews, a female individual came bearing shovels and helped our responders shovel through the heavy drifts to clear a path in order to extricate the patient." This only proves that not all heroes wear capes -- some emerge from the flurry wielding shovels.
The ambulance service took to Facebook to find and thank the woman. Due to the urgency of the patient's condition the ambulance crew didn't have time to personally thank her or find out her name. This act displays yet another charming characteristic of our area, humility.