Our Opinion / The entire country's watching North Dakota's U.S. Senate race.
by John Strand | .(JavaScript must be enabled to view this email address) | Editorial | October 31st, 2018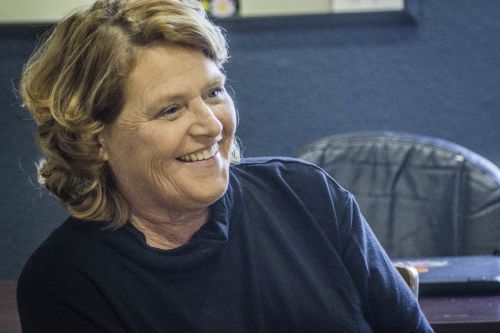 Tuesday's mid-term general election is a call to action, especially here in North Dakota. We urge each of you to vote, and then to get your family and friends to vote.
The entire country's watching North Dakota's U.S. Senate race. The outcome could affect the balance of power in Washington. The stakes are high, the contributions and expenditures massive, the candidate differences stark.
HPR endorses Heidi Heitkamp for her second term.
Heitkamp has had a fine line to walk as a Democratic senator representing a red state. She's proved time and again that she can work across the aisle and that she will weigh ND's conservative values when casting votes. When push comes to shove, however, she stands first and foremost with the people.
Kevin Cramer, seeking the post after he first intended to run for reelection in the House of Representatives, is affable and does not appear to be malicious. Yet by his own admission he's a puppet of Donald Trump, and more disturbingly, of Big Oil's Harold Hamm.
Heitkamp stands firm for health care for all people. Cramer has voted so many times to repeal the Affordable Care Act you can hardly count them. North Dakota has tens of thousands of people at risk of losing health insurance if the ACA is repealed instead of improved.
Pre-existing conditions are a key focal point this election cycle. She's right; he's wrong.
While yes we can all admit North Dakota has become an energy state in recent years, it is first and foremost an agricultural state. Heitkamp understands the deleterious impacts of the loss of foreign markets due to Trump's irrational trade policies and tariffs.
Cramer stands with Trump, come hell or high water, while the farmers lose. She's right; he's wrong.
A former attorney general, Heitkamp supported one Trump appointee to the U.S. Supreme Court and opposed one, but only after an ugly political hearing process brought out candidate demeanor unbecoming the office. There is no room for error when it comes to lifetime appointments to the country's highest court.
Heitkamp took a gamble by voting her conscience; From day one, Cramer simply parroted his puppet master's directives. She's right; he's wrong.
One would hope a sitting U.S. Senator could -- and would -- think independently, at least on occasion. With Cramer, that's obviously too much to ask. He's definitely lacking spine.
With Heitkamp, it's not only her strength, but in the eyes of some, her weakness. She's got backbone and brains to match.
We could go on. You all know the issues as well as we do. What matters is what matters to you and that you get out and vote.
Do you care about accessible and affordable health care for the people? Do you care about farmers losing generations of established markets? Do you care about the reality that one of the most powerful oil magnates in the world convinced Cramer to run, and do you care to know why?
No doubt, both Heitkamp and Cramer work hard and believe sincerely in their values and convictions. Yet it's clear there's a world of difference between the two. Who will fight hardest for you day in and day out? To ask it is to answer it.
Health care. Pensions. Soybeans. Social Security. Medicare. These are just a few of the words that should rumble around in your mind as you cast your vote in this, one of the most fateful elections in our history.
And what's the harm in having at least a little bit of diversity when it comes to who represents you in the U.S. Senate? Goodness knows, North Dakota has few women in positions of leadership. Do you care about the potential loss of that voice, that inherent understanding of issues related to women? We do. Losing her as a role model for future generations has an immense cost of its own. Is that what you want?
Early voting is underway. We understand there's a huge turnout so far. That's the main thing. Whoever represents North Dakota in the U.S. Senate ought to be your voice, not Trump's, not Hamm's.
Please go to the polls. Heck, take others along with you. And when you get to the U.S. Senate race, Vote Heitkamp.