​Our opinion: This isn't the face of North Dakota
by Sabrina Hornung | .(JavaScript must be enabled to view this email address) | Editorial | January 16th, 2019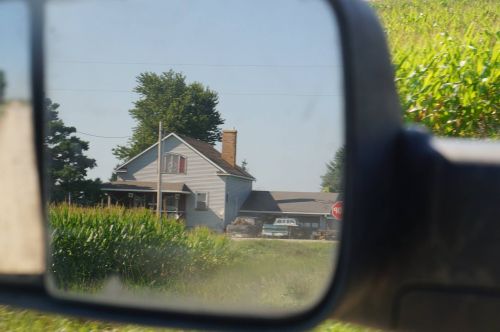 A couple of days before Christmas, a video of "Virgin Island Vicky," went viral. Her real name is irrelevant, but she's a Minot native. The video shows her going on multiple public racist rants while she and her beau were on vacation in the Virgin Islands. The video shows that he tried to shush her multiple times to no avail. The situation eventually escalated to the point where the police were called and escorted her from the island, according to the UK-based publication The Daily Mail.
Remember BBQ Becky? She's the woman of meme and legend who called the cops on a group of African-American folks having a barbecue one sunny afternoon at a park in Oakland California, last May.You may have seen her image photoshopped into multiple memes around that time. "BBQ Becky," is a Stanford University-educated environmental scientist. What does she have to do with "Virgin Island Vicky?" She also hails from North Dakota. We can't find where in the state she's from for the sake of fact checking, but according to heavy.com she attended UND.
Then there's Amber Hensley from Mapleton. Unfortunately, the internet failed to make up a cute nickname for her. In fact, that's a story that C.S. Hagen broke, along with the video of her behavior that went viral in July 2017. She's the woman who threatened, "We're going to kill all of you, we're going to kill every one of you f*cking Muslims," to a couple of young Muslim girls in a Walmart parking lot. Hensley eventually lost her job, but fortunately, she and the girls reconciled during a photo-op at the Fargo Police Station.
I remember hearing about these incidents but I didn't put three and three together until a Facebook friend of mine pointed out that the thread that connects these stories is the fact that these three women hail from North Dakota. There were a number of posts on the thread that expressed sentiments of shame, anger and embarrassment for our state. It's sad that this is the publicity that North Dakota gets in the greater news media. Some folks even wrote that they won't readily admit they're from here when they travel.
Sadly enough, while traveling through some of the rural areas in our state, I have come across more Confederate flags made visible in private residences than I can remember and this worries me. Part of me wonders what intentions are behind proudly backing the display of this flag in a location so far north of the Mason Dixon Line.
Apparently, along with history we should be more aware of our geography while we're at it. How did we get to this point? Eventually someone has to break it to these folks that 'ol Johnny Reb lost that war.
How do we as North Dakotans approach and remedy these underlying layers of fear, ignorance and bigotry? The aforementioned women don't represent or define the North Dakotans I know. Friends, neighbors, country folk… lend us your lobes because we can do better than this.
Education, communication and maybe a bit of self reflection are key here. Last week, C.S. Hagen wrote a piece on Senate Bill 2136, in which legislators are proposing an elective in our public schools that would examine the Bible as a historical document. This seems murky and potentially damaging to us for multiple reasons.
First off there's that whole concept of the separation of church and state, but for the sake of this argument, wouldn't it be more productive if this bill would introduce the study of world religions? There's a whole 'nother institution whose whole intent is to examine the Bible. Examining a number of religions would be one step closer toward understanding each other and becoming... dare we say it… more worldly.
America's first mosque was in North Dakota and the cemetery that is on the property was just listed on the National Historic Register. There's also a Jewish cemetery located in south central North Dakota that was listed on the Historic Register in 2015.
Schools funded by North Dakotan tax dollars shouldn't focus on one religion when our spiritual landscape is much more diverse. Look at the weatherworn dates on those headstones--clearly this is nothing new. Even though our state's largest ethnic groups were primarily Germans, Scandinavians and German Russians, there was quite a bit of ethnic diversity here thanks to the land grab, the railroad and a plethora of other factors.
What I would like to know is, at what point did we forget this? It's far more lucrative to move forward than to backpedal. I think we need to start having some serious conversations and fast. Our reputation, our future, and our conscience depend on it.