​Summer travel and the lost art of letter writing
by Sabrina Hornung | .(JavaScript must be enabled to view this email address) | Editorial | June 6th, 2018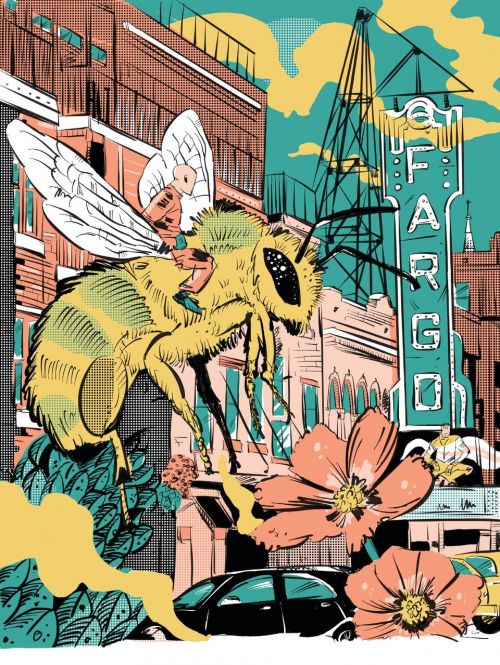 On Sunday Raul and I found ourselves sipping champagne on a plane flying to Spain for my 34th birthday with an unofficial HPR European vacation, but don't worry pals, we're still bringing you your favorite weekly news. In fact, you might not even realize we're gone until you check our Instagram.
I started reading some Hemingway to prepare for Madrid. Who knew that in the glossary for "Death in the afternoon" he would include beer and wine recommendations. Now it's on to see if they still exist 86 years after the publishing date of that novel. I always knew he was a man after my own heart.
What's on your to do list when you travel? I'm a big fan of savoring local flavor and respectfully dipping toes into the pools of local culture.
While we were in Oslo a few years back I discovered that the best place to find gifts for family and friends was at the thrift store. Yes, I brought my thrifting habit overseas but I found a great traditional wool jacket and a suitcase full of pewter items that would have cost me a fortune otherwise. Though I do admit that I have a soft spot for souvenir stands because they're bound to have a spinning rack full of colorful postcards.
I'm a sucker for postcards and I guess I always have been. I was always encouraged to have pen pals growing up. It was a fun way to keep in touch. I still send postcards out, time permitting and even acquired a penpal while in Groton South Dakota a couple months ago. During the aforementioned trip to Oslo I brought a hand full back with me but still sent them out.
It's the thought that counts right? It's fun to get stuff in the mail and it almost feels that letter writing is becoming a lost art. My grandmother has a penpal that she has stayed in touch with for close to 50 years.
I had a good talk with Dr. Joseph Stuart associate of history at the University of Mary in Bismarck last week. He and his class are undertaking a project in which they are transcribing over 1,000 letters from WWI in honor of the centennial of the "war to end all wars." He spoke about the student's interaction with the letters. It's strange to think of a generation that may or may not have grown up sending and receiving mail and who never had fits about having to use and learn cursive handwriting or passed notes in school. Rue the day the note or notebook that contained the notes was intercepted by either meddling classmates or teachers.
My friends and I thought we were safe by having secret code names that happened to be the names of the Spice Girls and for the record I was Posh Spice.
Throughout history, a lot has been learned about our interactions with the written word. Whether it be social customs, colloquialisms, folkways or current events. Dr. Stuart mentioned how some of the voices reflected in the letters might be the only words that still exist from these individuals and that statement alone really struck a chord. What will future historians learn from us?
I asked Dr, Stuart the same question and he said," It does raise a possibility in 100 or 200 years. Historians trying to understand the 21st century might have some serious difficulty. It might appear as another kind of dark age. Not in a sense that we weren't advanced, but of a darkness that they can't see what we were thinking about. Most of the records are going to be digital. Those will be lost and we won't know what was going on inside us."
This provides a lot of insight not only regarding the importance of the written word but also the importance of print media for the archives. Email and messenger is convenient but having the world at your fingertips can be overwhelming at times and it all becomes white noise at some point.I'm not saying that every piece of correspondence is your legacy and will go down with the ages but it's food for thought and it's refreshing to end up with something more than billing statements in your mailbox.