​The city mouse vs. the country mouse
by Sabrina Hornung | .(JavaScript must be enabled to view this email address) | Editorial | May 9th, 2018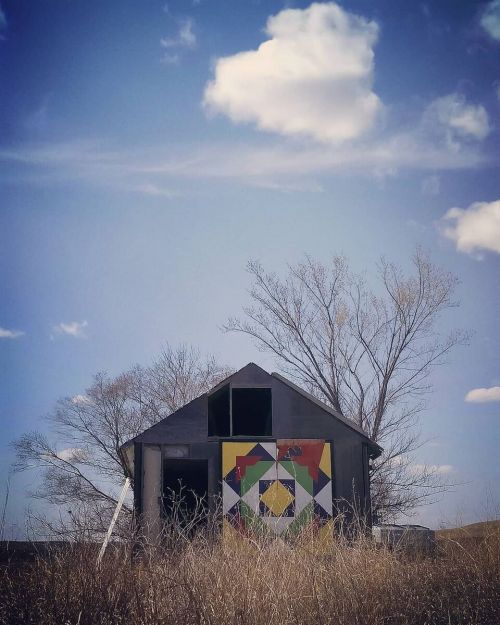 I was working on a project in a small town in the south central part of the state this week and one of the women I was working with showed me some of the local hot spots and made mention of how many of those buildings and businesses were for sale, because the business owners were planning to retire. Along with these storefronts a slew of beautiful, reasonably sized homes were also on the market.
Then John Prine's song "Spanish Pipedream" got stuck in my head and has been echoing ever since…
"Blow up your TV throw away your paper (but not HPR)
Go to the country, build you a home
Plant a little garden, eat a lot of peaches…"
Try and find something on your own.
There's a lot of speculation considering the state of the American Dream. That it's done for and has been for a while. But in reality each generation's hopes, dreams and even priorities tend to shift, whether it's due to technology, personal choices, fate or the economic climate. As long as you have an imagination and a bit of drive the dream lives on. Believe it or not a little optimism crawls out of my deep dark soul every once in a great while, but then again, maybe optimism is the secret sauce that fuels the American dream.
Theodore Roosevelt once said, "Do what you can, with what you have where you are." I don't know if it's the Millennial part of my generation or if it's the confusion of young adulthood, but I always sensed a bit of a "I-hate-this-place" complex as they point their whiskers toward a more populated area and that will be the solution to all of their problems. I admit, I have it too as I point my country mouse whiskers in the opposite direction as the rural skyline sings its hillbilly siren song in unison with the coyotes.
The "I-hate-this-place" complex might also be distantly related to "The-grass-is-always-greener" syndrome. This complex has a tendency to develop into the syndrome, much like bronchitis turning into pneumonia or a bladder infection turning into a kidney infection. Either way, if untreated, two-thirds of these ailments could become fatal. We'll let you decide which one isn't.
Sure, Fargo's great. We have a rad community with a handful of creative and talented individuals and an abundance of creative outlets such as multiple theatres, theatre organizations, art spaces, cool restaurants and live music on the regular, ball games, tech-stuff and so on and so forth. There's room for growth and opportunities abound. We're a nice size community with a lot of diversity and we really encourage you to work, stay and play. That's why we keep telling you about all the cool stuff going on in the area as well as the surrounding areas.
In a tri-college university town, not everyone will stay.
Many of our peers have left to find their fortune in more populated areas. Granted with that population opportunity comes in droves dependent upon what you're looking for. I was sitting in a bar in Chicago a number of years ago telling a girl I just met about my pipe dream of moving back to Ypsilanti a tiny town nestled in the James River valley with a population of close to 100. She looked at me wide eyed commenting that there were more people in the bar than that and she would more than likely never see any of them again.
A "Ypsilanti Pipedream" must be a lot like Prine's "Spanish Pipedream" but with an anti-climactic resolution.
Anyway, I never saw that girl again or the good looking southerner I was trying to impress with my wit and charm and I have yet to make it to Ypsilanti -- that's 0-3 for those of you keeping track. I enjoy visiting the charms of the city, but urban isolation isn't my bag. If I wanted to be a number or a faceless name I'd probably try online dating. Or at least allot time for dating.
These days northern lights sound more appealing than light pollution.
I think it's important to consider and explore options in greater Dakota. Why not? Why not revisit life on the hometown front and bring with you the wisdom you've accumulated on your travels, share your experiences, and breathe a bit of new life and fresh ideas into the old stomping grounds? That's where the real change can happen and that's where you can really make a difference. Enthusiasm is contagious and there's a lot of value in perspective. There's also rural development grants made possible by the USDA for individuals, businesses, and communities that are worth looking into.
The rural populations are waning as more people move to the cities. Last weekend my grandpa lamented, "The old ones die off the young ones move away and those little towns go back to the prairie and the coyotes" In the age of working online thus being able to work from home it almost seems like a no brainer. Also take into account the possibilities of that grant. Imagine a boutique or chic bakery and or eatery on the streets of Ellendale, or even a General Store. Imagine participating in the art and wine walks in Bowman.
There's a lot to explore out there. If a bunch of no goods can ascend upon a town like Leith why can't a population of young, skilled, and/or educated individuals move in and breathe some life into these sleepy communities? There's a lot of untapped potential out there, it's just a matter of finding it and making it work. Maybe that's the secret of making America great again, sharing knowledge and experiences while reacquainting yourself within your community.
While you're at it and when you're there, don't forget to vote.