​Keeping FM C.L.E.A.N
by HPR Contributor | .(JavaScript must be enabled to view this email address) | Last Word | June 20th, 2018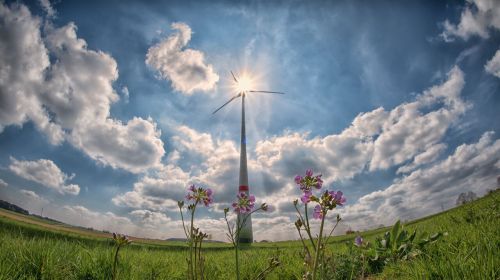 By Paul Jensen
Fargo, as the most populous city in the state with 120,000 inhabitants, added nearly 6,000 20-to-34-year-olds in 2015, just over five percent of the total population. Fargo is attracting well-educated young professionals due to its clean air, strong economy, low unemployment, safe environment and affordable real estate.
Sustainable growth is only possible if we don't cut corners on our infrastructure, energy use and other forms of sustainability. We have unfortunately suffered a bit from suburban sprawl which are likely great places to live when families are young and grow children, but a sure death by loneliness if you are single. The energy use to sustain suburban sprawl comes at a high price and C.L.E.A.N. works towards a closer and more sustainable way of new construction and repurposing of our downtown areas. The investments made in our downtown has brought about much needed livability and has created an environment alive with patrons who are taking advantage of the many food, entertainment, city facilities and county services that are easily accessible due to their closeness. Closeness fosters better energy utilization, and coupled with considerations for foot traffic, public transportation and bicycle lanes improves energy use in all forms.
The 2014 eFargo initiative of reducing energy use in our city, through increasing efficiencies and engaging our younger citizens through the Sir Waste-A-Watt competition, together with the engagement with other local groups such as C.L.E.A.N., secured that Fargo won $5 million from the Georgetown University in order to make our city even greener.
C.L.E.A.N. this week reached 100 members and now continues to grow towards a new target of 200 members by the end of 2018. Membership is free, and If you want to contribute your time and effort towards a continuously better energy use and resulting quality of life for the citizens of the FM area, please take contact with us through our Facebook page.
You should know: