​Sinclair promotes propaganda with mandatory message threatening democracy as we know it
by HPR Contributor | .(JavaScript must be enabled to view this email address) | Last Word | May 16th, 2018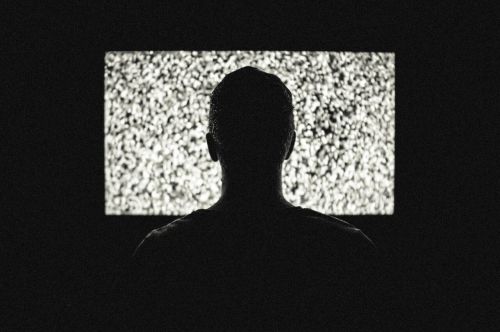 By Ty Danks
ty.danks@ndsu.edu
With "Fake News" and "Alternative Facts" becoming a large and influential topic since the 2016 presidential election, many people have become more aware and concerned with the spread of misinformation. The spread of "Fake News" and "Alternative Facts" has impacted all news organizations, but recently, Sinclair Broadcasting Company has come under scrutiny involving a broadcast message.
Sinclair and their Message
Sinclair Broadcasting Company recently had their on-air hosts air a "forced read." It ended up sounding more like a propaganda message, leaving some real questions about the practice of journalism laws and ethics.
Sinclair began operation in 1986--they have since become the nation's largest local broadcasting network. Sinclair operates on multiple platforms including over-the-air and digital platforms. Sinclair employs nearly 8400 people, and according to their website, they operate in 192 television stations in 89 US markets.
So you'd expect nothing but top-flight journalism. Instead, hosts had to read material some would deem unethical. It wasn't because of inappropriate content in terms of vulgarity, it was inflammatory because of the hosts inability to say no to the content.
Some of the "forced read" went like this: "The sharing of biased and false news has become all too common on social media," and "Some members of the media use their platforms to push their own personal bias." The message was ultimately centered around the "fake news" being spread in the media. Ultimately, the read sounded like many of the same talking points as President Trump.
Sinclair's Executive Chairman David D. Smith had this to say about the "forced read" in an interview with New York Times, "Our commitment to factual reporting is the foundation of our credibility," and "Do you understand that as a practical matter every word that comes out of the mouths of network news people is scripted and approved by someone?"
President Trump had this to say about criticism Sinclair received, "So funny to watch Fake News Networks, among the most dishonest groups of people I have ever dealt with, criticize Sinclair Broadcasting for being biased. Sinclair is far superior to CNN and even more Fake NBC, which is a total joke."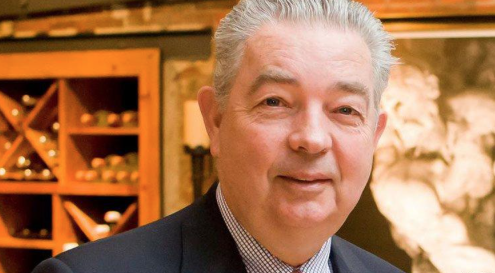 Ethics, Misinformation and What Comes Next?
When discussing the spread of misinformation, according to researchers Soroush Vosoughi, Deb Roy, and Sinan Aral, Twitter is a great example of "Fake News." On Twitter, "Fake News" is 70% more likely to be retweeted and spread, this is in comparison to factual news being spread. Even more alarming, is that the spread of misinformation isn't heavily spread by online bots, but by actual twitter users.
When looking at the facts of the situation, the very real impact can be on journalism ethics being practiced across the country. If we continue to allow Sinclair to require reads like these, or continue to be quiet on the subject, journalists and broadcasters will continue to have their First Amendment rights breached upon.
The Federal Communications Commission (FCC) has a chance to better enforce current laws, or even consider going to congress to strengthen laws. Sinclair is the largest broadcasting company in the US, but this doesn't mean they don't have to practice ethical and fair broadcasting methods. Unlike banks, these institutions cannot become too big to fail, their influence in the general public is too far-reaching and influential to let them go unchecked.
Even though the government has the power to stop the spread of "Fake News." According to Pew Research, 58% of American people feel as if the government shouldn't take steps to stop the spread of news. This includes publishing "Fake News." But, 56% of Americans feel as if tech companies should be the leaders in stopping the spread of "Fake News."
This leaves a real question as to what happens next with the spread of misinformation in our country, whether it be interference from government agencies or tech companies themselves. Freedom no longer seems to be so cut and dry, but as American citizens, we have the same freedom to express distrust from the very organizations claiming to represent our best interests.
Potential Impact at the Local Level
Here in Fargo, we don't have any Sinclair Broadcasting owned stations. Locally, Fargo has seven different broadcast stations. This includes: WDAY, KXJB, KVRR, and KVLY. Fargo has various print publications, including the Forum, High Plains Reader, and the NDSU Spectrum to name a few. All are well-respected in the community, and great examples of local broadcast and print journalism. When the story was "hot," not much noise was made about it locally. This does not mean Fargo cannot be impacted by similar actions.
This is important, because according to Pew Research, local news organizations are the most trusted source of news, with 25% saying they trust local news "a lot," and 60% saying they "somewhat" trust the local news. This is in comparison to national news, where 20% said they trust national news sources "a lot," and 52% saying they "somewhat" trust national news sources.
From this research we can see the impact of the local media outlets in their respective communities. These news agencies owe it to their consumers to remain objective and ensure the most factual reporting that they can. This will aide in creating more trust for their respective organization, and this will allow for growth in the community. The power to influence in general is so important, their influence can impact local and national elections, marketing, or simply how a young child can view the world.
Whether it be one of the local news broadcasting stations, or one of the various print publications, their reporting of information should be held to the highest standard. Journalism ethics must be present in every broadcast and publication, because it is the people in the community that are ultimately the most negatively impacted.
Ultimately, as American citizens, we live in a country where we no longer can be too sure if information we are receiving is legitimate or has good intentions, but one thing is certain, we have our First Amendment rights. We must protect them and be concerned when others have their rights infringed upon, because it is these principles our democracy was built upon. "Fake News," should be just that, fake. The truth starts with the organizations put in charge of informing the masses. Sinclair Broadcasting is a great example of the backlash that can occur when journalism ethics are sacrificed.