Interest groups lobbying on the taxpayer dime
by Rob Port | .(JavaScript must be enabled to view this email address) | Say Anything | November 5th, 2015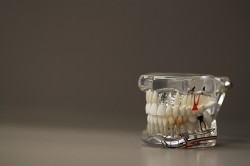 Like every other state in the union North Dakota has a host of state boards and commissions that were created to administer licensing and discipline for various occupations.
Yet increasingly the mission of these groups has crept into the arena of political advocacy.
During the 2015 legislative session at least seven regulatory boards had lobbyists registered to be able to lawfully work to influence legislators, according to a database maintained by the secretary of state's office. The boards included the Board of Engineers and Land Surveyors, the Board of Nursing, the Board of Physical Therapy, the State Board of Architecture, the State Board of Dental Examiners, the Board of Podiatric Medicine, and the State Board of Medical Examiners.
During the 2014 campaign season the State Bar Association used legally required licensing dues to spend tens of thousands of dollars on defeating Measure 6, which was aimed at reforming child custody laws.
Whatever your position on that measure, the use of licensing fees to pay for political activism was dubious from a legal and ethical standpoint. Ultimately the Bar Association was sued and issued refunds to its members.
Yet the larger issue with official regulatory boards morphing into political advocacy groups remains. Change, though, may be on the horizon.
Attorney General Wayne Stenehjem may have put a roadblock up on this mission creep last week. "It is my opinion that a state agency or political subdivision may not use public funds to hire a lobbyist," Stenehjem wrote in a letter opinion requested by Senate Majority Leader Rich Wardner (R-Dickinson), "unless such authority is specifically provided for by statute or if the state agency or political subdivision has authority to promote or advocate in specific subject areas."
That seems clear enough. Unless the law explicitly allows for it, state regulator boards may not hire lobbyists.
What prompted Wardner's request was a heated battle over Senate Bill 2354, which sought to address a shortage in dental services by creating in the law an "advanced dental hygienist" position. The people filling this position would have been allowed to do some of the more routine procedures -- tooth extractions, for instance -- that are now reserved by law to dentists.
The Board of Dental Examiners hired a lobbyist to fight the bill, no doubt because the dentists saw it as watering down demand for their services. After all, people paying an advanced dental hygienist to pull a tooth would not be paying a dentist for that service, and that's not good for the bottom line of dentists.
But, again, whatever your position on that reform of the law, should dentists be able to use their regulatory board as an instrument of advocacy to defeat it? Should the citizens supporting the bill, perhaps including some dissenting dentists, have to fight off a political campaign orchestrated by an official state agency?
The Board of Dental Examiners was certainly very successful during the legislative session. SB2354 bombed when brought to the Senate floor, losing on a 6-40 vote despite getting a "do pass" recommendation from the Senate Human Services Committee.
There's nothing at all wrong with working to influence the political process. Oftentimes Americans use the term "lobbying" as a sort of epithet, but really anyone who has ever expressed an opinion on an issue to someone in a position of official authority is guilty of the practical definition of the term, if not the legal one.
We wouldn't have a democracy if those making policy weren't available to be influenced by their constituents. If the dentists don't like the idea of advanced dental hygienists, or if the lawyers don't like proposed changes to child custody laws, then they have every right to speak their minds either individually or through some private organization.
But the key word is "private." These powerful occupational interests shouldn't be able to bend official licensing and discipline boards to their political will, and they certainly shouldn't be able to use legally required licensing fees -- which, by law, are state dollars -- to pay for their activism.

In fact, it might be time to question why we're even bothering to license some of these occupations. I'm looking at you, North Dakota Board of Barbering.