Your dignity is worth more than a black Friday discount
by Rob Port | .(JavaScript must be enabled to view this email address) | Say Anything | November 24th, 2015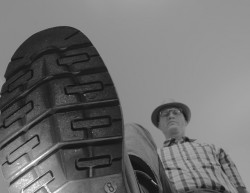 "It's become a Thanksgiving holiday tradition," a colleague told me recently. "We eat the turkey, and then we watch videos of people being trampled at Black Friday sales on YouTube."
That's about the gist of it. The holiday shopping phenomena which has good people, otherwise upstanding and model citizens, throwing aside their dignity to stampede and fistfight over discounted merchandise and should serve as a mark of national shame.
Indeed, retailers who once upon a time gleefully stoked the fires of rabid consumerism with "doorbuster" sales - which in some cases were actually beginning on the Thanksgiving holiday - are now sanctimoniously eschewing the whole ordeal.
But let's face it. The problem was never really the retailers. The problem is us. We the people. Retailers can advertise all the wild deals they want, but there are no shopping riots without a lot of people choosing to show up and lose their minds over half-priced toaster ovens or something.
Those shoppers could choose to stay home. They could choose to do their shopping on another day, or in another venue. Heck, they could choose not to let a dispute over cheap consumer electronics come to blows.
They don't. Which is why efforts to solve the "Black Friday" problem with legislation are misguided.
Though there was an attempt to do just that here in North Dakota earlier this year. The Legislature considered SB2208 which would, if passed, have prohibited any lease agreement from including a provision that stores open on Thanksgiving or Christmas.
It was introduced by state Senator Dave Oehlke, a Republican from Devils Lake, and the intent was to try and keep holiday shopping in a box by stopping shopping malls and the like from forcing stores to abide by expanded Black Friday hours.
Shopping malls, after all, want all of their stores to be open when the mall is open.
The legislation passed in the state Senate on a 27-19 vote, but ultimately failed in the House 22-66. That was the right outcome. The government doesn't need to get between negotiations between commercial tenants and landlords, and generally the marketplace should dictate business hours not bureaucrats and politicians.
Which brings us back to the "Black Friday" problem. This phenomena only exists because the public seems to want it. They keep showing up for it.
I can't imagine why. But it takes all sorts, I suppose. Some people like to watch baseball, other people like to do battle over cheap snow blowers.
But here's the thing: It's all voluntary. You don't have to participate. If Black Friday disgusts you, then stay home and do your shopping at a more reasonable time.
"What about the workers," you'll ask me. Well, what about them? I can understand not wanting to work grueling holiday shopping hours. I've worked retail. It's not fun. But lots of people have to work on holidays. First responders don't get the day off. The hospitality industry - the bars and restaurants and hotels - all work similarly tough holiday hours.
Airline pilots and cab drivers and energy industry workers all stay on the job, not to mention the men and women in the military. Why should retail workers be singled out for our sympathy?
And, hey, if they don't like the hours they should work on moving their careers in a different direction.
Anyway, the solution for Black Friday is to ignore it. Perhaps not a gratifying solution for the social media populists demanding action, but an effective one none the less.
If you stay home on Black Friday your chances of getting trampled, or squaring off with a grandmother over the last blender on the shelf, drop to zero.