make some noise
by Sabrina Hornung | .(JavaScript must be enabled to view this email address) | Music | October 3rd, 2018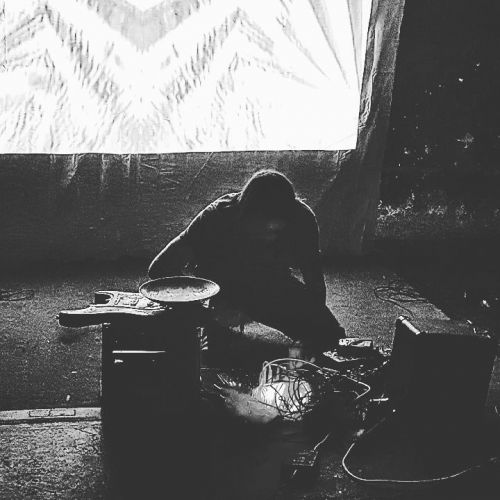 When asked what attracted Brandon Wald, noise musician and force behind the independent Fargo based record label Black Ring Rituals, to noise music, he said, "That it's different. When I first heard noise music it was the sound I had been trying to find my whole life but couldn't find." He went on to say, " I like the sonic extremism that it brings, the harshness, the inaccessibility...it makes me like it more. The more uncomfortable it makes me the more I like it."
Why would noise music would make a person uncomfortable? Wald replied, "A lot of noise music can be very frenetic and stress inducing on purpose, so I'm pretty socialized to it. I can handle it very well but people who are new… it's going to affect them like it affected me which is very strongly. Either they're going to love it or absolutely hate it. There's no in between."
This weekend Black Ring Rituals Records will be presenting two nights of experimental electronic music from across the country with Fargo Noise Fest II at Seagrave Studios. Tickets can be purchased at Orange Records for $15 per single night or purchase a two day pass for $25.
Wald is no stranger to the Fargo music scene. Originally from Grand Forks, he cut his teeth playing in a black metal band in high school and eventually played in a punk band once he moved to Fargo in 2008. He ventured into noise around 2010 with his project called Monowolf. He started putting out his own tapes as well as recording tapes for other music acts. His radio show Black Ring Rituals on Radio Free Fargo preceded the label and shares the same name.
What's the Fargo Noise scene like? Wald said there may be close to 20 local Noise projects in the area. Though traditional instruments don't have much of a place in the noise genre. Listeners can anticipate modified guitar pedals, circuit bent toys or instruments made and or modified by the musicians themselves.
The first Noise Fest took place in 2016 at the New Direction (TND) shortly before it closed its doors. "Once the TND closed the scenes splintered. Metal moved to the Garage Bar, punk shows are happening at Red Raven, and Seagrave was the only venue that would have us. An underground art studio is just perfect for us." Wald said.
Though based out of Fargo, Black Ring Rituals has worked with artists as far away as Italy, Lithuania and Scotland. Wald said, "Lately with my label we've been moving toward putting out mostly national acts or maybe bigger names in the regional scene or an occasional international artist."
Though Black Ring Rituals has only released two CDs the label's real focus is releasing tapes. When asked what he thought the appeal behind cassette tapes was he said, "I think people just like physical media. CDs are too flimsy and too breakable. Also, nostalgia. People have nostalgia for vinyl and they have nostalgia for cassettes. Maybe in 10 years we'll see nostalgia for CDs."
Black Ring Rituals will be releasing a Fargo Noise Fest II compilation tape. All proceeds will benefit participating musicians.
IF YOU GO:
Fargo Noise Fest II
October 5-6, 8pm-2am
Seagrave Studios, ask a weirdo
Tickets: Orange Records, 641 1st Ave. N, Fargo
701-478-6240