​The truck that almost changed civil asset forfeiture laws
by C.S. Hagen | October 30th, 2019 | .(JavaScript must be enabled to view this email address)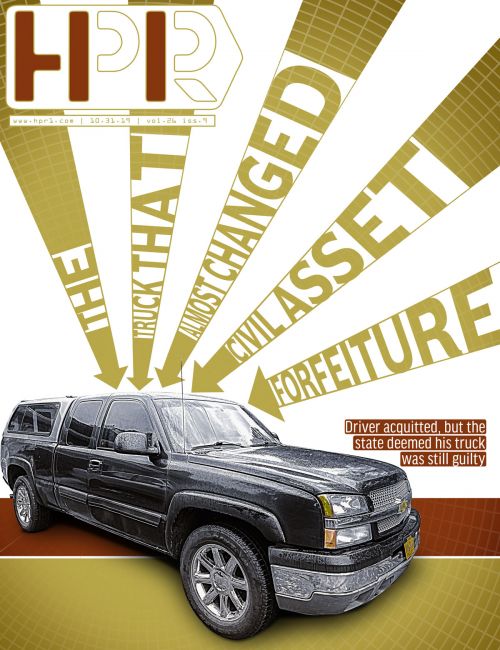 MANDAN — A lone activist delivering a yurt to Dakota Access Pipeline's protest camps came close to challenging civil asset forfeiture laws, but the state, at the last minute, declined to defend the law in court.
Aaron Dorn, a former National Guard soldier from upstate New York, never intended to stand on the front lines or get arrested in 2016 while Standing Rock and thousands of others protested Energy Transfer Partners oil interests. He simply wanted to deliver a yurt and supplies, stay a few weeks, and go home before the long prairie winter.
But it was not to be. On Thanksgiving Day he set off from the camps to continue constructing the yurt he brought, but got caught up in a caravan heading to Bismarck, he said. Law enforcement said he later tried to obstruct officers while driving on a 25 mph road, but the video footage shown during trial proved otherwise. His truck and all his possessions were seized. He was arrested while most of America ate turkey and watched football, spent the night in jail, and was released on $5,000 bond.
Written testimonies from officers with the Beulah Police Department, Bureau of Criminal Investigation, and the Bismarck Police Department state that Dorn attempted to push a marked police car off the road with his vehicle.
Dorn, 35, was acquitted of all charges, but Assistant State's Attorney Gabrielle J. Goter still wanted his 2003 Chevrolet Silverado, worth less than $5,000. Stating that the vehicle was used to commit a crime during the DAPL protest, the state began civil asset forfeiture proceedings.
Many of Dorn's personal items were confiscated along with his truck: his passport, Social Security card, driver's license, clothes, a cell phone, camping equipment, and he lived like a homeless person for a month. He fought an uphill battle until October this year, when the state backed away from its case, and after nearly three years Dorn drove his car home.
His car's condition — with 120,000 miles on it — was terrible, he said. Mice had eaten through wiring. Flat tires. Door handles ripped off. Power steering box was leaking, but the engine started up after a full tank of gas and a fresh battery.
"It was my father's truck," Dorn said. "He passed it on to me. I'm elated to get my truck back. I was an antique salesman, and I used my truck for everything. Before that I used it in the construction business. When I lost my truck I borrowed a little Toyota to take my daughter to preschool every day. Now that I got my truck back I can slowly pick up the pieces of my life."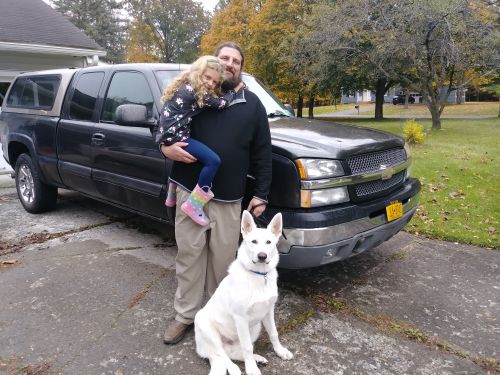 Dorn emailed every attorney in North Dakota before and after trial. No one responded. He kept fighting for three years and lost his home because he could no longer afford payments.
"The prosecutor threw in the towel and said I'm not going to fight this," Dorn said. "That's a very horrible thing where the prosecutors get to keep the unjust tools. That's the problem with this case. People say I won, but I really…