The Greenway Takeover Festival rocks downtown Grand Forks
by Alicia Underlee Nelson | August 21st, 2019 | .(JavaScript must be enabled to view this email address)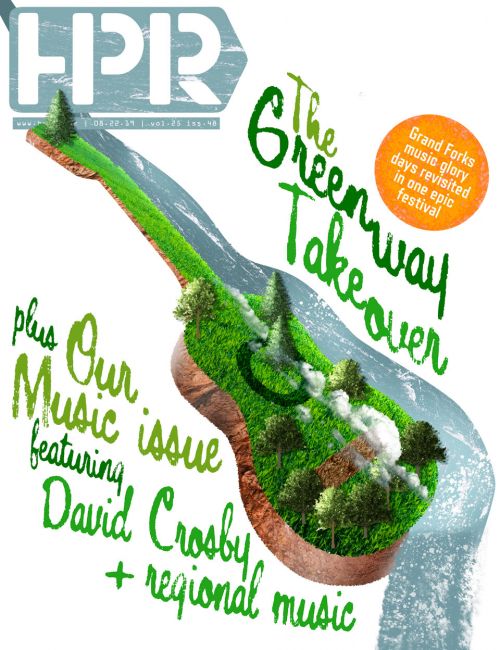 If you've ever craved an outdoor music festival where you can walk to downtown shops, do yoga or go fishing in between sets, you're in luck. The Greenway Takeover Festival returns to two stages in the heart of Grand Forks September 5-8. Now in its third year, the festival re-imagines The Greenway -- 2,200 acres of outdoor green space along the banks of the Red and Red Lake Rivers -- as a community gathering place. This year's line-up features four days of music, including headliners Everclear and Cherry Poppin' Daddies, a dozen food trucks and outdoor games and activities, as well as new interactive storytelling, dance and musical theatre performances.
Admission is free before 6 p.m., with a $5 ticket charge after. But there's a catch – and it's a good one.
"Admission is free before six, but we're not kicking anyone out," says Tricia Lunski, festival manager. "We want to make this a community event. We understand money's tight. If you want to get there at five and leave at seven, we'll stamp your hand and you can come back."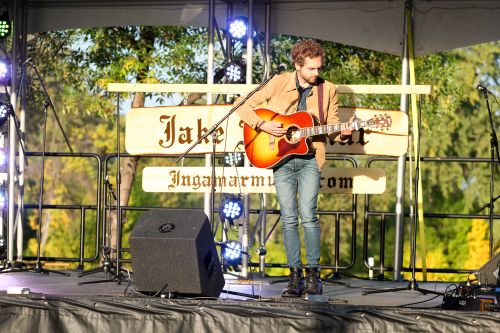 A Super Pass grants attendees admission for all four nights for just $10. Super Pass and daily evening tickets are available at several Grand Forks businesses, including organizers HB Sound and Light (101 N. 8th St), both Grand Forks Happy Harry's Bottle Shop locations (2702 Gateway Dr. and 2051 32nd Ave. S.) and the Altru Gift Shop at 1200 S. Columbia Road.
A limited number of VIP passes offer guaranteed seating, a porta-potty in the VIP area and a dedicated bartender for the four-day festival for $100. The VIP passes are only available at greenwaytakeover.eventbrite.com while supplies last.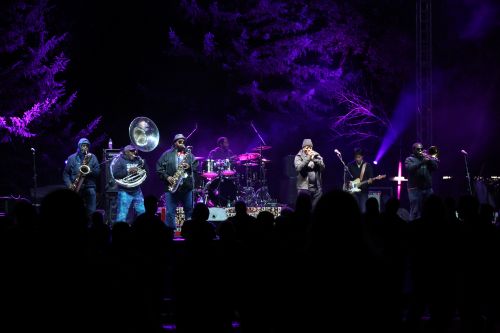 Live Music:
The party kicks off at 5:00 p.m. on Thursday with two Grand Forks duos, acoustic act Holter & Ryan and rock/pop/reggae/folk/funk/hip-hop hybrid Get Schwifty. The Fargo-based five piece Gina Powers Band brings a little alt-country energy to The Greenway before headliner Tim Mahoney takes the stage at 8:30. The Minneapolis singer/songwriter got his start with the Blue Meanies before releasing a string of solo albums starting in 1995 and appearing on The Voice in 2011.
Cherry Poppin' Daddies anchor Friday's line-up. The Eugene, Oregon ska and new-age swing band crashed into the mainstream with the release of Zoot Suit Riot in 1997. The band brings its signature sound (and original members singer-songwriter Steve Perry, bassist Dan Schmid and trumpet player Dana Heitman) to Grand Forks at 9:30 p.m.
The performance caps off a day of music that begins with Grand Forks singer-songwriter Ali Rood at 11 a.m. Friday's line-up showcases a wide range of genres, including country stylings by the Jensen Sisters, Kwaician's soulful acoustic jams and Project: Constellation's folk-pop-punk mashup on guitar and violin. Grand Forks-based The Dank is influenced by funk, soul, bluegrass, folk, rock and blues, while December's Children out of nearby Grafton blends Americana, Alternative, and Alt…