Women in Bad Lands
by C.S. Hagen | June 12th, 2019 | .(JavaScript must be enabled to view this email address)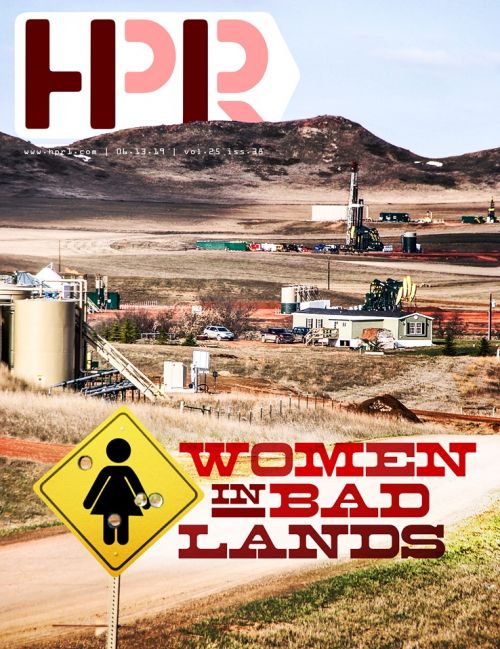 THE BADLANDS – "I just want to flip the proverbial bird to North Dakota as I leave," Sarah Gulenchyn said. She took a last drag off her American Spirit – burned quick to the filter – before stamping it out. The door to her 1989 Toyota 4Runner creaked loudly. Rust claimed much of the siding, but nicknamed the "Zombie Toyota," the 30-year-old pickup refuses to die.
Sliding behind the steering wheel Gulenchyn – an engineer and oil field project surveyor – is leaving the state after she tried to pursue a case of harassment.
"I'm an old salty dog," Gulenchyn said. "I've grown to love North Dakota, the weather and the summer. I love storm chasing. I really wanted to settle down and start farming or gardening on a larger scale. I would have lived here for the rest of my life, pay my taxes.
"But it is so racist here."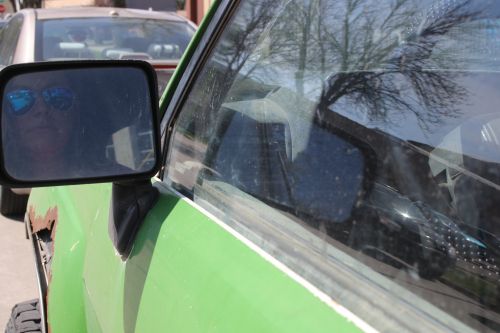 Part Jewish, part Lakota Sioux, Gulenchyn now approximately 42, ultimately filed a complaint about her former manager Phil Ireland at LW Survey with the North Dakota Department of Labor and Human Rights in November 2017. She originally went to corporate managers, but her complaints went nowhere. Evidence was difficult to obtain.
"I had to tiptoe around the puddles of his emotions," Gulenchyn said. "It was like carrying around a 180-pound stone all day. The only relief from his ongoing aggression and escalating abuse were the days I was assigned to work on other projects, completing more than 11 miles of corridor topographic and control surveys. It was these days of respite in solitude, hiking through the Badlands just east of beautiful Teddy Roosevelt National Park, that I felt truly happy and safe."
At first, Gulenchyn tried to resolve the issue with LW Survey privately and settle for $95,000. "And they basically just told us to go pound sand. That's when I filed with the Department of Labor."
Linking her case to the #MeToo movement, Gulenchyn, who worked for more than 18 years on Alaskan pipelines, said the treatment she receives as a woman in a so-called "man's world" stemmed from being educated, part-Native, and most importantly, a woman.
"For three months I assisted him while being subjected daily to racial and sexist slurs about Native Americans and women, being called a 'prairie n*gger' and told 'Women should learn to wear oven mitts, not operate computers,'" Gulenchyn said.
She hired an attorney in June 2017 and filed for quid pro quo sexual harassment, which also failed.
"It's not like I walk around with a body cam," Gulenchyn said. "I feel I am treated in two different ways in North Dakota by men on the job. One is they think you are a feeble minded woman, and two, they're intimidated and they feel threatened.
"Its cutthroat out there. You have to pull a knife out of your back every day. It's a big dick-swinging contest."
Her North Dakota story is only one chapter in a 20-year history of sexual harassment, from Alaska to the Badlands, she said. She…