State settles misconduct allegations with Dakota Access Pipeline developers
by C.S. Hagen | .(JavaScript must be enabled to view this email address) | News | September 21st, 2017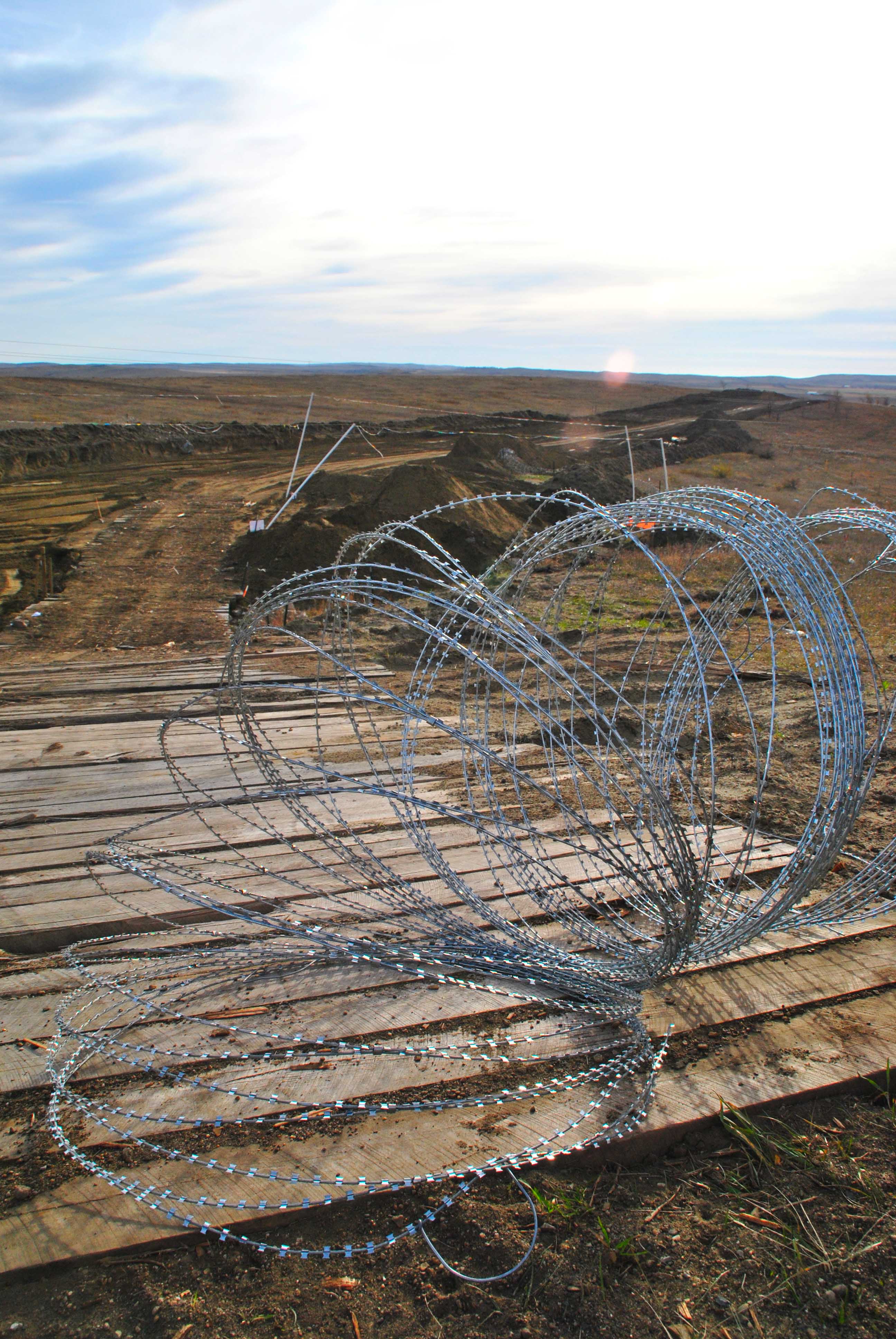 BISMARCK – The Dakota Access Pipeline developer agreed to plant trees to reach a settlement over two misconduct allegations while constructing the pipeline on Wednesday.
A total of 20,000 trees are to be planted by December 31, 2018 along the pipeline route, a total cost that will exceed the $15,000 settlement the North Dakota Public Service Commission offered in August.
Although pipeline developer Dakota Access LLC, faced 83 counts of improperly removing trees and foliage, multiple claims of topsoil removal, failure for having a proper spill prevention plan, and rerouting the pipeline without properly notifying the Commission after finding a cultural site, no fines were levied.
The issues involved in the misconduct allegations were disputed by both parties involved, resulting in an apparent "saving face" incentive for Dakota Access LLC, a subsidiary of Energy Transfer Partners.
"The parties to this agreement have determined that settlement and compromise of the dispute is in the interests of their respective stakeholders and agree to resolve the Order to Show Cause proceeding and the investigation proceeding without any fault or admissions being made by either party to the allegations made," the agreement stated.
The pipeline developer has until the end of 2018 to plant the 20,000 two-year-old saplings, which can be willow, juniper, aspen, pine, ash, cedar, oak, spruce, boxelder, or maple trees, according to the agreement.
The company also agreed to to repair disturbed topsoil, distribute a current spill prevention manual to current registered pipeline companies throughout the state, and conduct training programs on unanticipated discoveries and the Commission's route change process at the 2018 Williston Basin Petroleum Conference.
Dakota Access, LLC also agreed to bring a "speaker of national or international renown" to speak during the North Dakota State Historic Preservation Office, all expenses paid by the pipeline developer.
All other complaints against the pipeline developer were dismissed with prejudice, according to the agreement.
In late August, Energy Transfer Partners, struck back at NoDAPL organizations, calling those involved "racketeers," "parasites," "rogue eco-terrorists," and "criminals," and demanding a jury trial while alleging the multiple defendants processed millions of dollars and fraudulently induced donations to support the NoDAPL cause.
The lawsuit was filed approximately three months after the North Dakota Private Investigation and Security Board filed a civil lawsuit against TigerSwan, LLC, the security "fusion leader" for Energy Transfer Partners. The lawsuit stated that the security company and its founder, among other oil companies, worked illegally in North Dakota.