​White Supremacist Fliers Hit Fargo Streets
News | April 25th, 2017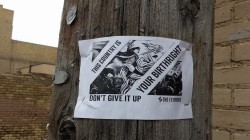 FARGO - Three days after white supremacists advertised for a like-minded gathering at Lindenwood Park, posters depicting hate speech were posted on telephone poles along downtown back alleys.
The posters went up in time for the 27th day of Nisan on the Hebrew calendar, Monday, April 24, the International Holocaust Remembrance Day. The posters also went up shortly after the Fargo Human Relations Commission announced findings of a six-month study that showed refugees and immigrants in Fargo are good for the city.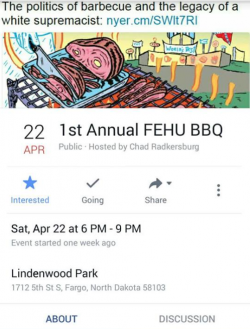 One of the posters signed by "The Flyovers" depicted the communist hammer and sickle, the Jewish star, a syringe, and a marijuana leaf as rain falling on a family under an umbrella emblazoned with a sign reminiscent of a swastika. Another poster featured a man wielding a sword on a horse in a battle scene.
"This country is your birthright," the poster said. "Don't give it up."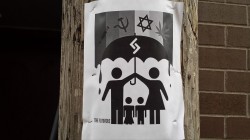 A third poster found near the Downtown Fargo Fire Department, said "Trump was the first step. We're the Next," and supported by VDare, Counter-Currents, American Renaissance, The Right Stuff, Redice.TV, and The Occidental Observer, all of whom are listed as nationalistic and racial purist hate organizations.
A fourth flier posted by AltRight.com in Roberts Street alley said, "White people have a right to exist."
A fifth flier listing Bible verse John 2:13 pictures a whip and tells "Real Christians, drive out the parasite class."
Christopher A. Smith frequently walks through Downtown, and discovered some of the posters over the weekend and on Monday evening.
"I thought, when I saw the posters, that it was interesting timing with the upcoming Black Lives Matter Banquet at Minnesota State University Moorhead and the Holocaust Remembrance," Smith said.
"My first impulse was to rip them down, but then I thought it would be better to document the signs and share them on social media to perhaps bring up awareness that such things are in the area."
Unity-USA, a nonprofit local hate watch group, alerted netizens early Tuesday morning.
"According to sources, several fliers have been posted by an unknown hate group in selected locations in downtown Fargo," Unity-USA reported. While it is unknown which group is directly responsible, Unity-USA is conducting research and trying to track down suspected groups/group members."
VDare was established in 1999 as a nonprofit by the Center for American Unity in Virginia, and is "dedicated to preserving our historical unity as Americans into the 21st Century," according to its website.
American Renaissance was founded in 1990 and promotes pseudo-scientific studies and research to show minorities in language that avoids open racial slurs, according to Unity-USA. It is best known for its American Renaissance magazine and website, which regularly feature eugenics and racist articles.
The Right Stuff blog is a racist outlet hosting podcasts including The Daily Shoah, and popularizes the use of "echoes," or Anti Semitic markers using triple parenthesis around names to identify people of the Jewish faith on social media, according to Unity-USA.
Counter-Currents is a website popular among "hipster racists," according to Unity-USA, and pushes fake news and memes that are considered popular to young adults.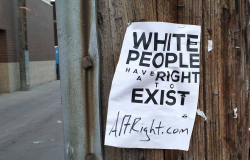 The Occidental Observer is a far-right online publication that covers politics and society from a nationalistic and Anti Semitic perspective, according to Unity-USA.
Redice.TV is an online hate video service with a formal media infrastructure, Unity-USA reported.
The Flyovers is a term designating "Red States" that voted for President Trump. "It is unclear if this is the term they are using to designate this particular group, but it seems that this might be the case," Unity-USA reported.
The First Annual FEHU BBQ was hosted by a person identifying himself as Chad Radkersburg at Lindenwood Park on Saturday. FEHU is a Futhark rune representing a new beginning.
"It seems likely that the use of FEHU in this case means the start of a new supremacist group in the Fargo-Moorhead area," Unity-USA reported.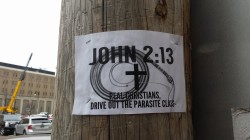 Reportedly twelve people attended the First Annual FEHU BBQ, according to netizens. Radkersburg was contacted for comment, but did not respond.