Drink n' Destroy
by Logan Macrae | December 14th, 2018 | .(JavaScript must be enabled to view this email address)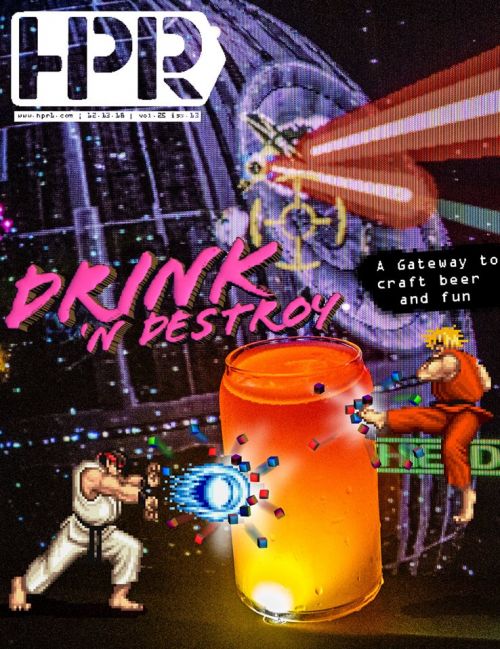 Pixeled is every 1980's nerd's wet dream. This is the kind of place that you sat in your parent's basement and dreamt about. Contemplating what college might look like, and through your braced teeth, you took a wheezy breath, a heavy pull of your inhaler, and in a slight lisp you spoke out loud "What if there's an arcade that also serves BEER!?" At this point beer was something that you considered disgusting, as you had only had a sip of your fathers, but you knew you would grow to like it, as it is an "acquired" taste. This would become true in college, well, because everyone learns to love cheap American beer in college, and if you're lucky you graduated to something at least close to craft by graduation, and so did your father.
Well, the dream is now a reality in the FM area, you can play the video games of your past, and drink beer, and not just any beer, but craft beer. Brewed in house by Nick Hill and staff. Unfortunately, if you were a 1980's nerd, it's quite possible, that you are nearing your mid 40's, gracefully of course. For you though, I guess every dream does come true, and now soon, you can take your kids.
Upon entering Pixeled Brewing, I was enamored by the murals all over the walls, they were massively dominant in the frame of space, and spread almost all the way to the ceiling. Which to mention were rather high, and reached all the way around the bar area. Not to mention the devil was most certainly in the details; the brackets that attach the lower bar rail to the bar are cutouts of 8-bit Mario, as if they were jumping up to pound a block and collect a coin. The surrounding walls of the arcade are mostly brick, and the industrial feel of the Union Storage still partially haunts the space. It has a nice darkness to the environment that is also truly nostalgic of the arcades of yesteryear.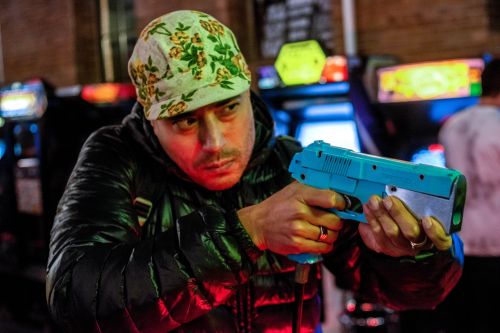 Myself, I was a little too young to experience the true arcade environment, by the time I got to the arcades the capitalist pigs had implemented a ticket system in which you could win prizes, but the games that had any substance weren't the ones that gave out tickets, and so being the gambler in training, I continued to play skee-ball and other games that provided the most stimulation in the form of rapidly blinking lights, and the ticket incentive. I still blame my ADD on these games a bit. I did in fact get to enjoy a limited amount of games via the Godfather's Pizza in my hometown during the lunch buffet with my grandparents, and through the video games that my cousin Shea had. His father was the real gamer, and I didn't learn this until much later in life, but I remember playing Sega on their couch, both the Game Gear and the Genesis -- I also still own my original Gameboy. My grandparents gave one to each of the 10 grandchildren one especially good year. I remember playing it in my whitey tighties, but sporting a fitted MN Twins cap. There are pictures.
Our mission this evening was to do a beer…