by HPR contributor August 24th, 2016 | .(JavaScript must be enabled to view this email address)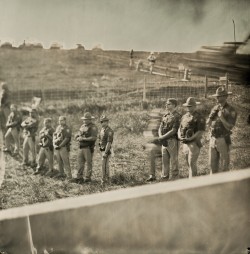 By C.S. Hagen
CANNON BALL, ND – The Bakken Pipeline began quietly, leaving few footprints along its legal trail straight into the U.S. Army Corps of Engineers' lap. Shortly after the 1,172-mile project was green-lighted, protests erupted in western North Dakota. Arrests and lawsuits, calls for peace and threats of violence followed.
On Friday, North Dakota Governor Jack Dalrymple issued an emergency order due to civil unrest, according to Morton County Sheriff's Department, and Morton County Commissioners extended the declaration on Monday.
The protest along the pipeline's route less than one mile from the Standing Rock Sioux Reservation of North Dakota and South Dakota, started on August 10 when tribesmen blocked an access point for Dakota Access, LLC construction crews, effectively forcing workers to leave the area. A total of thirteen arrests were made, but the activists' war cry did not change – water and oil do not mix.
Within a week the activists' numbers grew from 200 to more than 2,000 people coming from across the United States and Canada, activists said.
On August 15, Dakota Access LLC moved equipment and employees back to the construction route. A hole was cut into a fence, allowing access to more than 50 activists, leading to accounts of broken machinery windows and an assault on a private security worker, according to the Morton County Sheriff's Department.
Activists on horseback charged police, forcing them to retreat from their line, according to Morton County Sheriff's Department. More arrests were made. As of Monday, a total of 29 activists, including Dave Archambault II, chairman of the Standing Rock Sioux Tribe, or the Hunkpapa Oyate, had been arrested, according to the Morton County Sheriff's Department. Of those arrested, 26 were charged with disorderly conduct, and three were charged with criminal trespass. All have since been released.
A standoff between activists and law enforcement ensued.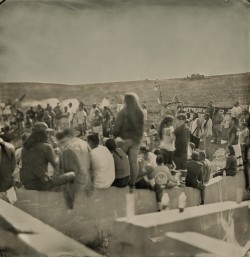 The outcry against big oil attracted Hollywood movie star Leonardo DiCaprio's attention, and on August 11 brought Divergent movie series heroine Shailene Woodley to join the protesters.
"The spirits are there, the people are there," activist Margaret Landin said. "They are empowering each other."
Tensions are brewing. While Archambault calls for peaceful demonstrations, Morton County Sheriff Kyle Kirchmeier fears for safety.
Black Land Rovers with tinted windows are parked nearby, watching, activists report. Authorities began investigating two incidents of laser strikes against aircraft conducting surveillance of the protesting encampment, according to Morton County Sheriff's Department. The strikes allegedly occurred on August 17 and Sunday the 22nd, temporarily blinding one pilot, and are considered a federal crime leading to a fine or imprisonment for up to five years or both.
Six miles south of Mandan, State Highway Patrol troopers closed Highway 1806 to traffic. Cellular phone services…
Read more...