The great American pension heist
by C.S. Hagen | October 11th, 2018 | .(JavaScript must be enabled to view this email address)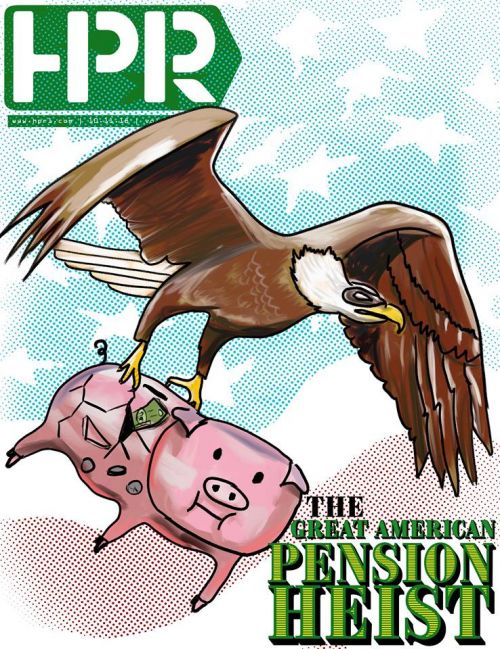 FARGO – Bob Berg wore the Pullman-brown jacket and drove a matching-colored UPS truck throughout North Dakota until he retired, faithfully deducting his salary every month to fund his pension.
Now, he's getting far less than he saved for and was promised. His pension has taken a $700 monthly hit, and insurance rates have risen by $400 each month.
Dennis Kooren also wore the same iconic jacket for 30 years, retiring in 2007. Until three years ago, his pension came in full, and then the government wanted to begin deducting 50 percent. He didn't accept the deduction, and began fighting back. His has been a lonely battle until recently. The media isn't reflecting the seriousness of the situation. Legislators ignored him.
Local Vietnam veterans, truck drivers, glass glaziers, grocery store employees, and union members – all Baby Boomers – were gathered during a scheduled meeting of the Fargo Committee to Protect Senior Rights at Marlin's Family Restaurant. A representative of U.S. Congressman Kevin Cramer's, Lisa Givens, sat on one side of the room, while another representative of U.S. Senator Heidi Heitkamp's, Justin Hanson, sat on the other side.
A young face in the crowd stood out as she rose to speak. Callie DeTar's father Bill Burns died last year at 65 years old due to the stress of fighting for his pension as a retired glazer from Fargo Glass & Paint. The worries of losing his pension gave him anxiety that his body eventually succumbed to, DeTar said.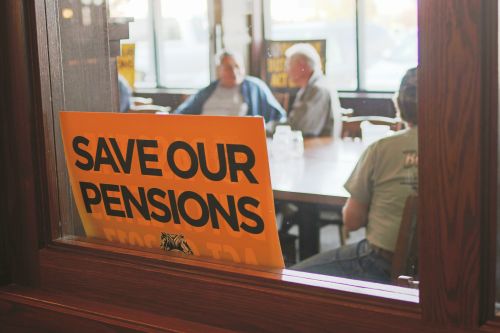 "He would often say he should just give up because he won't have a penny to his name after the pension fails," DeTar said. "His heart ended up giving out. He had a lot of health issues but his death was due to his heart stopping and the hospital was unable to get it started again."
Berg, Kooren, DeTar's father, approximately 2,000 others in North Dakota and millions across the nation are now being treated as second-class citizens. Promises made by the federal government are being taken away. Their votes don't seem to count, and they have become targets of hate. Their insurance is being taken away. Their very survival at the end of their lives is at risk.
Kooren, the unofficial leader of the Fargo Committee to Protect Senior Rights is fighting to protect what was once-guaranteed pensions. Berg, who has organized dozens of fundraisers including a 2004 truck drive that tripled the Guinness Book of World Records mark, is fighting along Kooren's side. DeTar, 33, is new to the group, and recently traveled to Washington, D.C. speaking to senators about their concerns.
Her pleas for help were met mostly with dumbfounded stares and little to no concern. A vague letter from President Donald Trump thanking her for sharing her father's story, promising to put "Americans First" isn't helping either.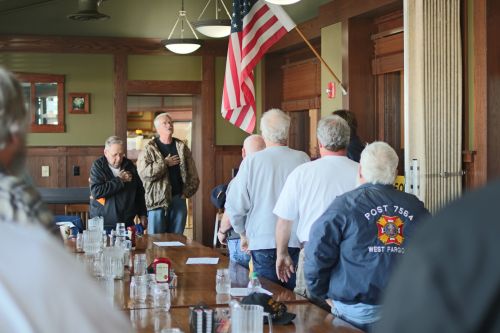 At home in North Dakota, however, the group found an ally with Heitkamp, who reworked a draft proposal from the Teamsters and turned it into a bill presented to…