​One bad little sister: Patricia McCoy in her own words
by HPR Contributor | March 21st, 2018 | .(JavaScript must be enabled to view this email address)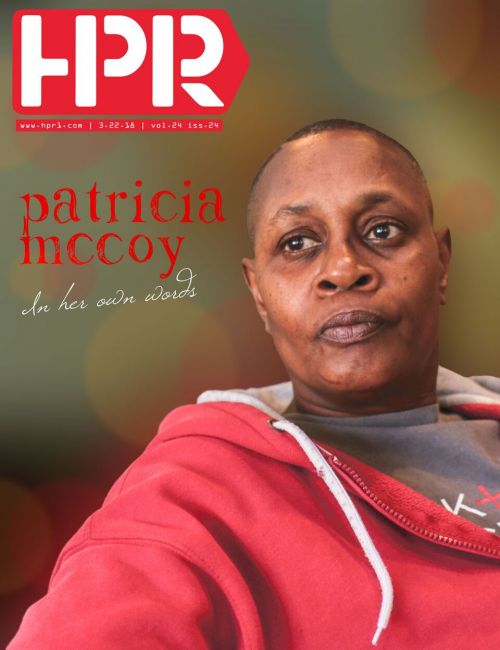 By Meg Luther Lindholm
meglutherlindholm@gmail.com
Patricia McCoy would say that her life journey has taken her to hell and back. She has survived experiences that would kill many, including drugs, five prison terms, and attempts by others to rob her of her life. She grew up in Chicago and Milwaukee, where life was a battleground and toughness and survival went hand in hand. Initially she had hopes for escaping the hardscrabble life she inherited. She worked hard to win a college basketball scholarship, but her first pregnancy when she was 17 put an end to that dream. It seemed like her life went down from there and she couldn't climb back up.
Especially after drugs took over.
"I was a dealer, a carrier and a user. Once I got caught up in that drug world, I liked it so much. I forgot about me, my family and my kids. I made really bad decisions out there in the streets. In 1991 I was shot in my back in a Kentucky Fried Chicken. It was a robbery and I happened to be high on drugs at the time when I went into the franchise. I realized that I knew the people who were robbing the place. They shot me in the back because they knew I could identify them.
"I have drug crimes. I have prostitution-related crimes. Fighting crimes. I used to pimp women. I just made really bad choices in my life. Unfortunately, I had five stays in the penitentiary. The first couple of times it was like college camp. They would allow men to come to the women's prison and we would play basketball, football or baseball. They let us have dances. But the third time it was stricter. They made it strictly about doing your time.
"I was a master in the kitchen. I worked in the kitchen every [prison] stay. October 22 of 1997, the week after my mother died, I went to work in the kitchen and I had a young lady. We were in a relationship, but after losing my mother I had decided that I just didn't need to be bothered by nobody. She went to work in the kitchen at 4 o'clock in the morning. She went to the coffee pot, filled up a mop bucket with scalding hot water and threw it on me. Once again, I'm fighting for my life because I had such an infection from this. [When] I got out of the prison I had intentions of being stronger. And I fell back down into that trap again."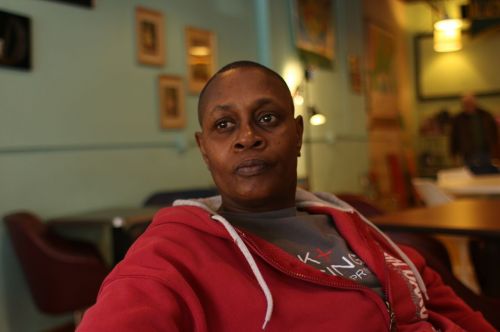 "It was the last trip I did, the fifth time, that I realized that my way wasn't working anymore and that I really needed help. I was in denial all those years. All I wanted to do was make money. And if it was fast it was better, you know. Not thinking all this time like I'm really hurting my kids. I'm hurting my mother, I'm hurting my father, my sisters and brothers. Once you get caught up in that world it's a mind-altering situation. It's nothing where I can simply say today I'm going to stop.
"And so I decided that I couldn't do it no more. So, I went to treatment for a whole year. And my only son was going to school here at Moorhead State University. Somehow, he got wind that I will…