​Living La Vida Local: Downtown Fargo Street Fair's Local Block of Artist Vendors
by Brittney Goodman | July 18th, 2018 | .(JavaScript must be enabled to view this email address)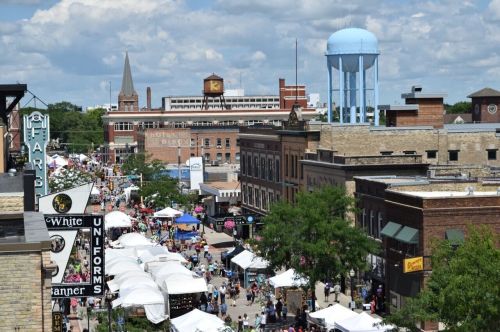 The 45th Annual Downtown Fargo Street Fair has been making efforts to increase the number of local vendors. The Local Block will be located at the north end of the 300 block on Broadway, near the Fargo Theatre.
The High Plains Reader caught up with four of those artistic vendors to learn what to expect in the Local Block, July 19-21 in downtown Fargo.
Brittany Sinclair – Honey B Soap Company
First-time Downtown Fargo Street Fair vendor, Brittany Sinclair started The Honey B Soap Company in 2012, "sort of accidentally." She says, "I was pregnant with baby number three … and I was reading the back of the 'soap' I was using in the shower and a thought struck me like lightning – 'This stuff is garbage! What are you putting on your children?' Then I heard a little voice to tell me to 'make your own soap.'"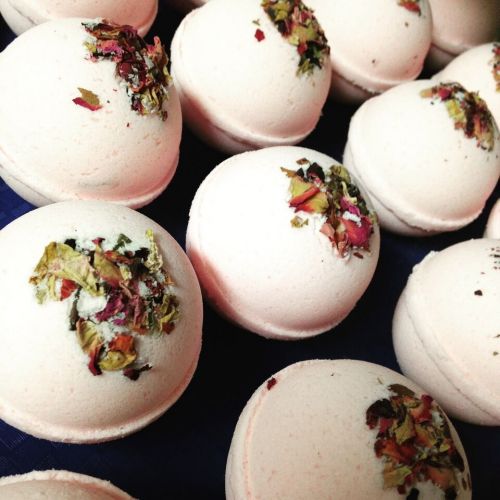 Sinclair explains, "I quickly learned that many other families were looking for more natural alternatives to the commercial products out there. I have been making soap and body care ever since and loving every minute of it!"
Sourcing ingredients "as locally as possible," Sinclair says that even the plastic wrap they use on their bath bombs and shower streamers are even biodegradable. She asserts, "I create natural body care to give people an alternative to commercial products. Our bodies are bombarded with chemicals and if I can eliminate just a few by providing better soap or better bath bombs, then I've done my job."
She likes the "symbolism of the bee in the hive and what the bee represents in the ecosystem. They are a team working towards a common goal, always busily engaged in a good cause. We are like that bee in the hive working hard to do our part to bring about a great result. We believe strongly in giving back to the hive, our community."
She cuts personal soaps from every batch of soap and donates them to the local YWCA Emergency Shelter. They also "donate to many local causes with goods and money. In addition, we are a proud contributor to Heifer International."
The Honey B Soap Company also sells at the Red River Market in downtown Fargo most Saturdays and other shows around the F-M area, while also offering a large selection of items at Unglued and at Tochi and Eco Chic Boutique. Her web site is www.TheHoneyBSoapCompany.com
Sinclair is excited about participating in the street fair for the first time: "We decided to try it out this year because we really jive with the local-maker ideology. Fargo-Moorhead is supportive of local makers and the atmosphere of downtown is exciting and vibrant."
She grew up north of Minneapolis in Zimmerman, MN and her husband is a Fargo native. Meeting him at NDSU, She says, "We went on one date and were married 50 days later. It is 20 years later and I can't see myself living anywhere else."
Nerissa Hendrickson – Twisted Walnut
Nerissa Hendrickson, first-time vendor, began Twisted Walnut in the spring of 2015: "When I would shop for things for…