by Sabrina Hornung October 19th, 2016 | .(JavaScript must be enabled to view this email address)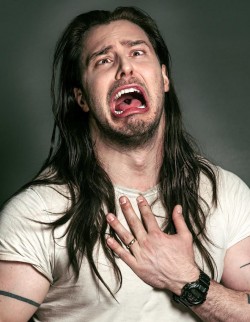 Andrew WK is a man of parts: musician, music producer, nightclub owner, motivational speaker, and now, party guru. He's back on tour but this time he'll be behind a podium on a 50 state speaking tour called "The Power of Partying".
Earlier this spring, on a separate endeavor, WK filled out the necessary paperwork and collected signatures in order to start his own political organization called the Party Party. Unfortunately these efforts were cancelled due to a pre-existing Party Party--a Missouri-based nonprofit.
Though WK's political party didn't pan out it didn't dampen his spirits. "The Power of Partying" is a completely separate event geared to getting together to acknowledge and celebrate the very nature of being human.
"This is my attempt to add something positive and unifying to the divisive atmosphere surrounding us in so many different forms. Without targeting or preaching to any one side, I want to see if we can party together in our common humanity. We will have a party about being people."
We had a chance to speak to Andrew WK about the current political climate, the power of positivity, and of course the power of partying.
HPR: Can you tell us about the Party Party?
Andrew WK: I'm not allowed to really talk about the Party Party--there was a political organization that I was trying to start back in March--but we had to stop doing that because we got sued. It just happened a couple of days ago--it's a real shock obviously. I'm not really all that disappointed--there's nothing I can really do about it.
I guess it really wasn't meant to be. There was already a political group out of Missouri and they're pretty upset. The good thing is that the real point of the whole effort--that was a success...I think.
In terms of bringing the party spirit to the world in any way we could--it lives on it that regard. I mean, the tour wasn't so much about that political organization. It was just sort of coming off the backs of people's enthusiasm for this particular outlook.
HPR: What are your main speaking points in your 50 state speaking tour "The Power of Partying?"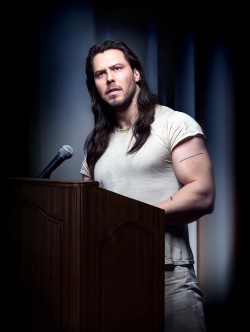 AWK: My ongoing effort in all the various work I've done is to try to conjure up this life force feeling--this kind of core energy kind of excitement about being alive--and really focus on it. And use it as this counterpiece to a mindset in a way you can look out at the whole world and try to approach it with a type of optimism and enthusiasm. That's what the power of partying is--it's to celebrate not being dead.
HPR: Have you always been so optimistic?
AWK: No, I've never been optimistic at all. That is why I've been trying to develop these ways to think because it's not completely in me. I think maybe if I was born really optimistic or just always had a really positive outlook then I probably wouldn't have to work so hard at focusing on these things. For me, I've always been a very negative person--really pessimistic.…
Read more...