​Blackface in our own backyard, it's not just in the South
by C.S. Hagen | February 13th, 2019 | .(JavaScript must be enabled to view this email address)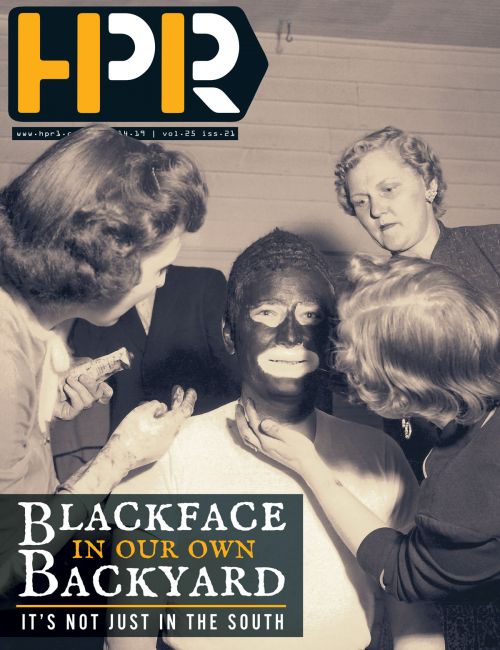 FARGO – Blackface isn't just a Virginia issue; it's everywhere, even here in North Dakota.
Recently, prominent politicians in Virginia have acknowledged painting their faces black to stereotypically resemble people of African heritage. Closer to home, photographs from the 1950s or 1960s, discovered from a source who wishes to remain anonymous, shows that at Fargo Elks Lodge 260, blackface comedic acts were commonplace, as well as mocking Native American culture and women.
The Fargo Elks Lodge No. 260 is a private club and part of the Benevolent and Protective Order of Elks of the United States of America, according to the club's Facebook page and website.
Not only do the photographs depict blackface, but scrawled on the back of one picture is the subject's name: Chief Little White Cloud of the Chippewa Tribe. In the photograph he is bowing, or performing a traditional dance, and appears he is being mocked while a white man looms over him. According to the back of the photograph the chief was named Mush-Koonce bi-mi-bu-toon, or "Chief Buy My Button," reportedly in order to sell buttons for the event. The Elks Lodge No. 260 flag is visible in the picture's background.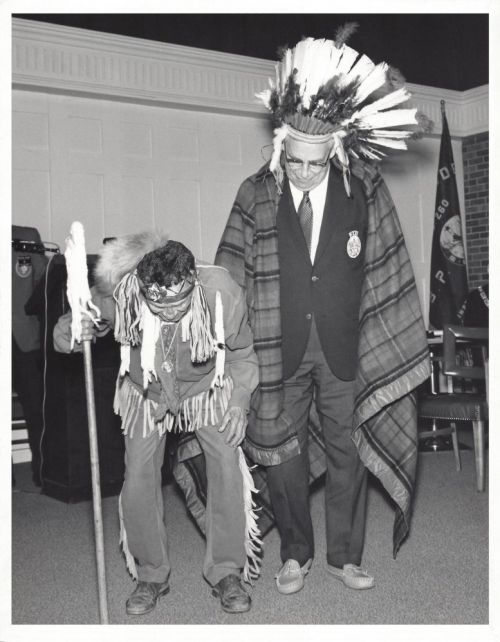 A different photograph from the same time period features men dressed as women performing a dance, and another was taken during a "yowza" moment while a man in blackface ogles over a white woman revealing a naked leg. One of the most jarring photographs is of two blondes and one brunette women painting a white man's face black.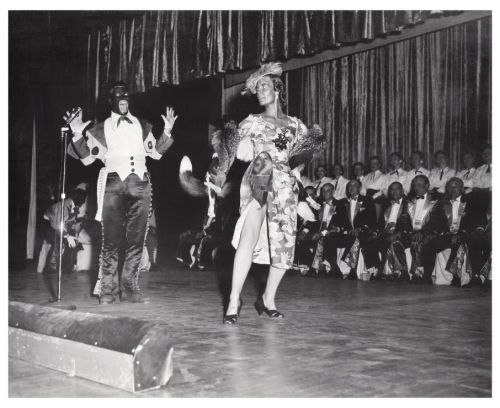 Fargo Elks Lodge exalted ruler Shilo Larson said today the organization accepts citizens from all races as members. She spoke to a former exalted ruler who managed the Fargo Elks in 1977 and said during his tenure no skits were performed in blackface.
"We at the Elks no longer have such things, have no information that anything like this happened in the past, nor do we condone any such behavior by our members," Larson said. "I am not positive as to when it stopped (if, in fact, it was ever started) as I was not around for them; but it certainly is something we do not allow now.
"All we can do is to remember the past, learn from what we know, and continue to work towards a better future for our benevolent and philanthropic organization and our region."
The Fargo Lodge of the Benevolent and Protective Order of the Elks was organized in 1893 with up to 45 members. The first Elks building began at the corner of Seventh Street and First Avenue North in 1926, and was remodeled in 1966, according to North Dakota State University library online. The original building is gone, and the establishment is currently located on North Broadway.
According to a 1974 letter from the Grand Exalted Ruler of the association, "Elkdom" rededicated itself to furthering benevolent and charitable activities.
On June 20, 2018, Fargo Mayor Tim Mahoney honored the organization for its charitable works that include assisting hospitalized and…