Fair Market Value: Oxbow strikes it richer; taxpayers pick up the tab
by C.S. Hagen | December 13th, 2017 | .(JavaScript must be enabled to view this email address)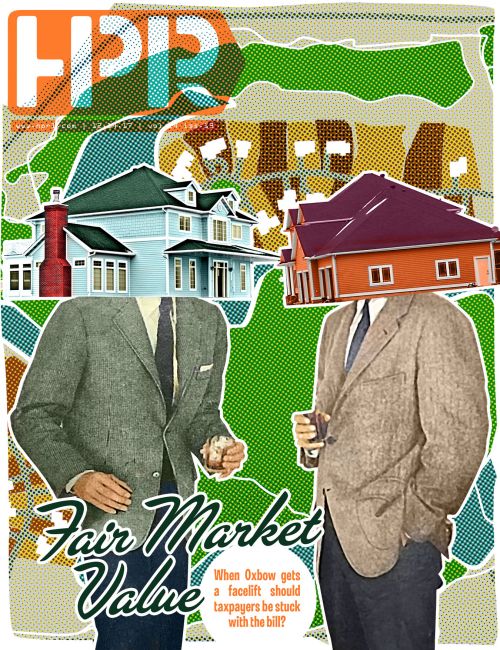 OXBOW N.D. – Marcus Larson stops along freshly tarred Trent Jones Drive, careful not to spill his coffee swishing in a ceramic mug. He's aware his 1991 Chevy pickup doesn't belong amongst the neighborhood's Porsches and Mercedes Benzes. His beat-up truck, used mostly for hauling, stands out like a prairie dinosaur among the newly built mini mansions, but he doesn't care.
A passerby stiffens, offers a brusque response when he says hello. The cold shoulder makes Larson chuckle.
"It's almost as if they're trying to build a playground here for the rich and famous, but here only for the rich," Larson said. "They could have saved 45 million bucks, they could have spent $10 million to move these houses and saved the taxpayers a lot of money."
Affluence, multi-million dollar homes, one more grandiose than the next, backed by powerful senators, taxpayers' dollars, and real estate agendas, has turned the once struggling town of Oxbow, population 311, into a private social club for the white and the rich, Larson said. Before the project began, few area residents ever had flood insurance.
The town, one of North Dakota's newest and richest, was initially opposed to the F-M Area Diversion Project, but resigned themselves to fate when they discovered those that agreed had something to gain, critics said.
With an initial price tag to move 40 properties at a cost to taxpayers of $65 million, according to former Cass County Administrator Keith Berndt, the F-M Area Diversion Project in Oxbow has cost taxpayers approximately $109.2 million so far, and costs are still rising. Other initial projections in 2013 included a complete buyout of $74 million, a price much lower than currently paid. Two years into the overall project and seven years left to finish, approximately $470 million in approved contracts plus $150 million in non-taxpayer approved loans held off F-M Diversion Authority books, or 26 percent of allocated funds, have already been spent on the entire project.
F-M Diversion officials defend the buyout costs by saying the uncertainty of the Oxbow situation made houses difficult to sell, and that replacing the homes with required flood-proof basements and newer construction standards is costly.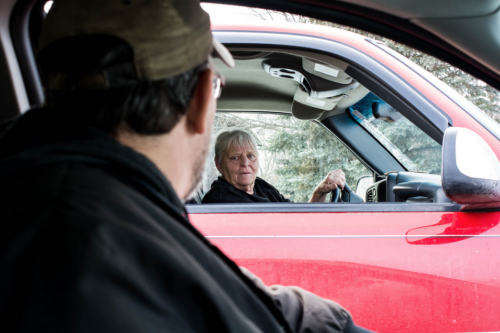 Tall as a prairie elevator, massive American flag snapping under a brisk wind, stands one of North Dakota's most exclusive, and expensive, golf course clubhouses, newly finished with 18 holes.
Not far away, bulldozers hum as they hurry to complete roadside portions of the project, one of the state's largest public works, worth more than $2.1 billion. Oxbow is slated to become North Dakota's only town to exist within a man-made reservoir along the 36-mile project. Those living inside the ring dike had to move, and some are worried eviction notices are on the way.
Larson isn't happy about the project, and has expressed his sentiments in writing on FMDam.org, a website he operates. "Everyone was opposed until they found out they…