by Chris Hennen April 15th, 2015 | .(JavaScript must be enabled to view this email address)

Fargo Mayoral Candidates Q & A
Following the passing of the late Mayor Dennis Walaker, voters in Fargo will head to the polls on April 28 to choose a new mayor. For our election preview, HPR spoke with both candidates for mayor in Fargo about their vision for leading the city and the issues facing its citizens.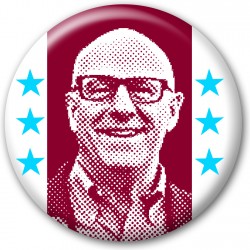 Brad Wimmer
Brad Wimmer is a former Fargo City Commissioner and owner of Wimmer's Diamonds in Fargo. He unsuccessfully challenged Mayor Walker in 2014.
HPR: How will you keep growth manageable in Fargo?
Brad Wimmer: We will work hard with all concerned and quickly set a vision on where this commission is heading. Are we stopping our southern growth and at what southern border? Planning, engineering, HBA and realtors will all have a seat at the table as we move our short and long-term vision forward. We will also prioritize our top infill projects and areas for infill.
HPR: What will you do to keep businesses hiring in Fargo and create good paying, quality jobs outside of the service industry?
BW: Work with our educators on making sure we are on the same page and having curriculum directly related to the current and future workforce. Providing a great downtown, strong police and safety, great schools and uplifting activity will keep people moving to Fargo. High education will keep them paid well.
HPR: Downtown Fargo has been thriving for a while, how do you maintain it?
BW: Work on several infill projects a year, identifying their location and getting them complete. Providing one new parking ramp for downtown will be a big start and I will get that done! Keep it safe to go downtown and working on private partnerships for art collaboration will be important. We are moving forward downtown, but not even close to full potential.
HPR: What will you do as mayor to prevent gentrification and promote local businesses?
BW: I am as inclusive as can be and will work continually to make Fargo open to all. Working with young startups and maintaining dialogue with all of our small business to help them get over the one year hump and stay in Fargo is important to me. Running a small business for 40 years and now transitioning -- that is a big advantage for me in this area.
HPR: Does Fargo need a mid-size venue/auditorium for the arts? Do you feel renovating or building one is necessary?
BW: A study is underway on what to do and where to go with our current civic center. I am hoping we come up with a 2,000 or so seat venue for the downtown area for a variety of events. This can be a focal point in the area and will pay dividends moving forward. City help and private funding will bring this to fruition.
HPR: Do you feel crime is under control in Fargo?
BW: No, we need to button down the gang activity and continue to support our law enforcement agencies with needed resources. Fargo needs to continue to be one of the "safe cities" in the upper Midwest. We are now in the midst of added negative activity coming to our region. It will need immediate…
Read more...