Where have all the pollinators gone?
by C.S. Hagen | May 24th, 2017 | .(JavaScript must be enabled to view this email address)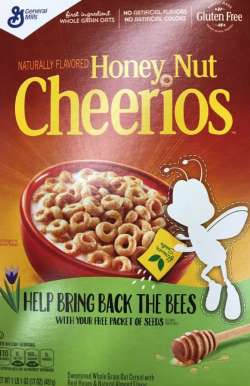 Katrina Klett grew up running in fields with bees stinging her bare feet. Her parents constantly reminded her to put on shoes, but she rarely listened.
Today, the family company she helps run in Jamestown, Klett Beekeeping, has more than 1,200 commercial bee colonies. She lives in southwest China, but returns home to help her father during the busier months. More than 10,000 miles away and at an elevation where any Red River Valley native would demand an oxygen tank, her main calling is with Elevated Honey Co., near the Himalayan Mountains in Yunnan Province, China.
To Klett, bees are a part of her family. She learned the trade secrets from her father, from university professors, from Chinese mentors, and despite recent government attempts to bring back the honey bees, they're still disappearing, she said.
"The overall decline of the honey bee is continuing," Klett said. Her family loses approximately 30 percent of their bees every year. "And the overall losses that beekeepers take during the winter months is still not sustainable."
The killers are elusive. She points to pesticides, herbicides, fertilizers, but also to Asian parasites brought over from Korea in 1987 and most importantly, a lack of conservation lands, rich in diversity.
"It's truly not a smoking gun," Klett said. "It's not fair to say that it's just pesticides causing these problems, but it's a large part of it."
As the nation's top honey producer and pollination state, North Dakota was also the first to draw up a pollinator plan, North Dakota Agriculture Commissioner Doug Goehring said. It is a plan that will soon be adopted in 43 states.
In North Dakota, sometimes the prairies are covered as far as the eye can see with only one crop.
"The big problem in the United States is that we have this very large-scale agricultural system and bees find it hard to live in it," Klett said. Herbicides and fertilizers and other chemicals are used to breed out unwanted plants, creating rows and rows of homogeneous corn, alfalfa, sugar beets.
Nutrition in North Dakota is the biggest issue, Goehring said. "They [beekeepers] go and flood an area with pollinators where there may not be enough species, and enough pollen, and enough vegetation to support those bees."
Colonies of bees are up across the state, Goehring said, from 480,000 colonies to 620,000 colonies.
The number of colonies may have increased, but the bees are still disappearing, Klett said. "It is important to differentiate between Colony Collapse Disorder and the overall quality of health in bees that is going on."
Few such killers exist in China, Klett said. High up in the mountains, most farms are family-owned, smaller and diverse in scale, offering bees a kaleidoscope of nectars and pollens. Most produce in China should not be eaten raw, as many farms still fertilize with "honey buckets" or human waste. Rice paddies hemmed by poppy, wildflowers, and sunflowers, growing next door…