​Blazing her own trail: Nikki Lane
by Sabrina Hornung | May 17th, 2018 | .(JavaScript must be enabled to view this email address)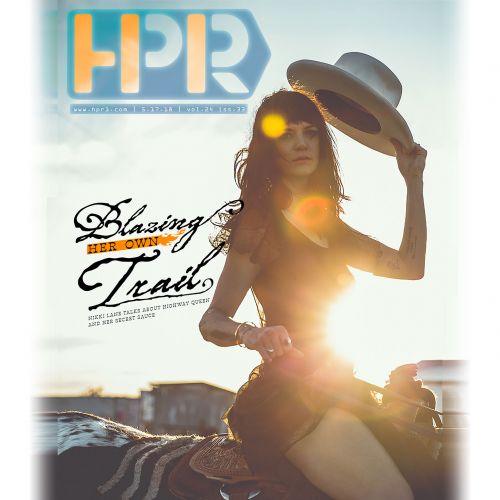 Nikki Lane is a trailblazer. Her unique voice could be described as a cross between Wanda Jackson's grit and Neko Case's hauntingly smoky vocals. It's classic and it's fresh. In 2017 she won an Ameripolitan award in the category of best female outlaw country artist.Though she says this year is a slow year, on average she spends approximately nine months of the year on tour. While on the road she finds time to scour the second hand stores and antique shops. In a past life she was a fashion entrepreneur and now owns the vintage shop High Class Hillbilly in Nashville along with her music career.
High Plains Reader: Your artist bio states that "Highway Queen" was a pioneer moment for you as an artist, can you elaborate on that?
Nikki Lane: I've been established as a musician for a while now and I've been communicating with someone else's voice and someone else's lens by having someone else produce my stuff. For me it was using my own voice to make this record. We had made a record with someone else and we didn't think it lived up to the standards I had for it.
It wasn't really completed when it was handed over to me and it didn't really reflect what my taste was. It was like someone's interpretation of me and in my earlier recording days I had less of a vocabulary and was also less defined, so it was ok to sign off on other people's stuff and this just wasn't that way. Ths was something where I had to dig deeper. It didn't turn out in the first stroke for once so I had to dig deeper and kind of decide to go out on my own in a way and kind of figure out what or how to develop my own voice.
My boyfriend Jonathan Tyler kind of gave me the reigns by encouraging me to say yes or no to things… that was my discovery of uncharted territory.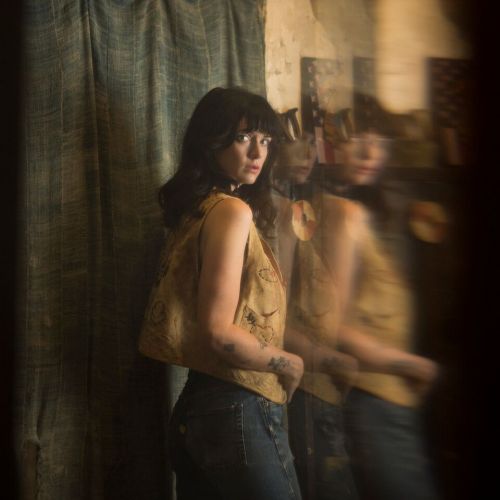 HPR: I really enjoyed the art direction for your "Highway Queen" album cover in which you're perched on the back of a longhorn. What was that shoot like?
NL: It was really organic. A wild friend of mine from LA--I kept inviting her to come out to Austin and to come to SXSW. It wasn't meant to be an album cover, we were just going to hang out and see what came of it. She hired two steers and we had a great time shooting it and we had a ton of fun. She was really pushing me to relax, which I look back on and laugh because I was standing on a steer and somehow I felt really serene because there was kind of a goal in place--to capture that image and I love it!
HPR: The first song I heard of yours was your 2011 single "Gone, gone, gone" on NPR a number of years ago…
NL: That's actually another pioneer reference… I actually want to reach out to the guy that I worked with on those first recordings. The sound on "Gone, gone, gone" is like way more surf than the rest of of the stuff that's come out since then but that was a perfect example of working with somebody who was pushing me in a direction I wasn't very familiar with, but I thought really matched me and…