Dislike
by C.S. Hagen | November 16th, 2017 | .(JavaScript must be enabled to view this email address)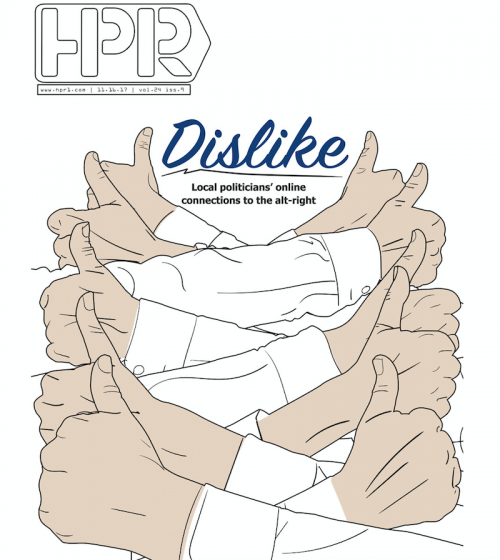 [Editor's note: HPR began investigating elected state politicians after Jake MacAulay, director of right-wing think tank Institute on the Constitution, linked with the Confederate hate group League of the South, spoke at NDSU. His speech included racist and anti-LGBTQ rhetoric. A picture MacAulay posted with West Fargo's Representative Christopher Olson and a Lutheran minister on his Instagram while on campus raised questions about elected officials in the state. While not all politicians in the state were investigated, many were, and the results from public online searches including Facebook Likes and Tweets, were unexpected. It should also be noted that social media likes and groups may not always represent affiliation with any group, but at the very least show interest.]
FARGO – If the "Alt-right" had their way, America would become a white washed painting of a Caucasian family sitting around the dining room table, mother in an apron, father with a briefcase at his feet tussling a ruddy-cheeked child's hair. Jesus would hang near the corner, all smiles, while an unopened newspaper explained away the dangers of war-weary refugees.
The "so called alt-right's" extended family is vast, however, and includes quick-tempered, drunk uncles like the Ku Klux Klan and neo-Nazis, to somewhat mild mannered cousins, like the "Alt-lite," or grandpa, the "New Right." Today, the links between benign-sounding organizations, such as the John Birch Society, Restoring Honor Rally, Young Americans for Liberty, and personalities including Ayn Rand, Bill O'Reilly, and Glenn Beck, can be connected to organizations listed as hate groups by civil rights watchdogs.
"Alt-right's" fingers go deep, stealthily spreading hate in the name of religion and patriotism. In North Dakota, at least nine elected politicians are either sympathizers or actively involved with "Alt-right" organizations.
The significance of social media interactions has been made all the more important since President Donald Trump has taken to Twitter to express his personal views, and has also created scandals such as Texas Senator Ted Cruz's "like" of a pornographic tweet on his official Twitter account from @SexuallPosts in September.
The Associated Press Stylebook on Media Law explains the alternative right as an offshoot of conservatism mixing racism, white nationalism, and populism, or more simply – a white nationalist movement, and is to be written as "Alt-right," always in quotes. The term was coined by Hitler saluting Richard Spencer, and is ideologically connected to right-wing foundations and white nationalist think tanks. Since the word's first mention in 2008, a war of words has commenced, stripping and disguising meanings, turning definitions inside out in an attempt to make bigoted and anti-LGBTQ organizations respectable.
"In the past we have called such beliefs racist, neo-Nazi, or white supremacist," AP Standards described.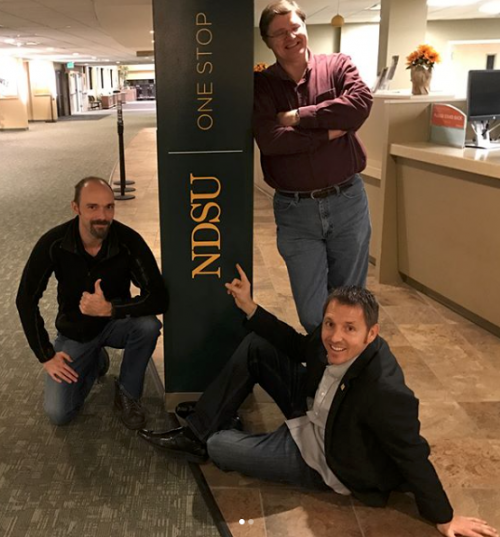 But…