​Blazing her own trail: Nikki Lane
by Sabrina Hornung | .(JavaScript must be enabled to view this email address) | Music | May 17th, 2018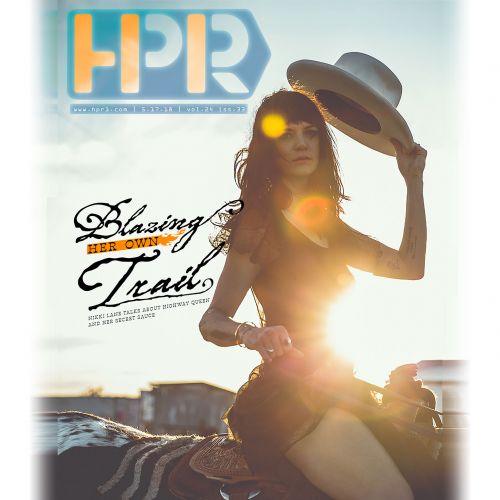 Nikki Lane is a trailblazer. Her unique voice could be described as a cross between Wanda Jackson's grit and Neko Case's hauntingly smoky vocals. It's classic and it's fresh. In 2017 she won an Ameripolitan award in the category of best female outlaw country artist.Though she says this year is a slow year, on average she spends approximately nine months of the year on tour. While on the road she finds time to scour the second hand stores and antique shops. In a past life she was a fashion entrepreneur and now owns the vintage shop High Class Hillbilly in Nashville along with her music career.
High Plains Reader: Your artist bio states that "Highway Queen" was a pioneer moment for you as an artist, can you elaborate on that?
Nikki Lane: I've been established as a musician for a while now and I've been communicating with someone else's voice and someone else's lens by having someone else produce my stuff. For me it was using my own voice to make this record. We had made a record with someone else and we didn't think it lived up to the standards I had for it.
It wasn't really completed when it was handed over to me and it didn't really reflect what my taste was. It was like someone's interpretation of me and in my earlier recording days I had less of a vocabulary and was also less defined, so it was ok to sign off on other people's stuff and this just wasn't that way. Ths was something where I had to dig deeper. It didn't turn out in the first stroke for once so I had to dig deeper and kind of decide to go out on my own in a way and kind of figure out what or how to develop my own voice.
My boyfriend Jonathan Tyler kind of gave me the reigns by encouraging me to say yes or no to things… that was my discovery of uncharted territory.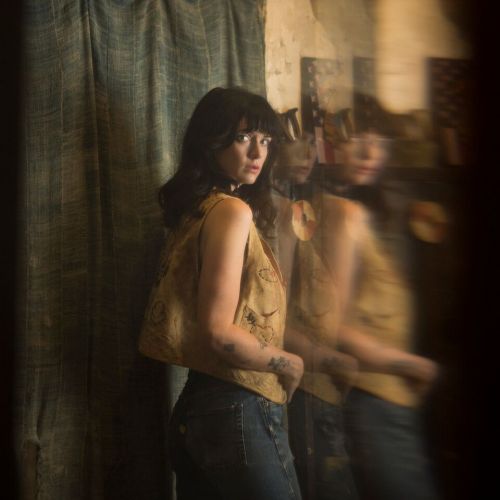 HPR: I really enjoyed the art direction for your "Highway Queen" album cover in which you're perched on the back of a longhorn. What was that shoot like?
NL: It was really organic. A wild friend of mine from LA--I kept inviting her to come out to Austin and to come to SXSW. It wasn't meant to be an album cover, we were just going to hang out and see what came of it. She hired two steers and we had a great time shooting it and we had a ton of fun. She was really pushing me to relax, which I look back on and laugh because I was standing on a steer and somehow I felt really serene because there was kind of a goal in place--to capture that image and I love it!
HPR: The first song I heard of yours was your 2011 single "Gone, gone, gone" on NPR a number of years ago…
NL: That's actually another pioneer reference… I actually want to reach out to the guy that I worked with on those first recordings. The sound on "Gone, gone, gone" is like way more surf than the rest of of the stuff that's come out since then but that was a perfect example of working with somebody who was pushing me in a direction I wasn't very familiar with, but I thought really matched me and complimented my voice. It's interesting to look at the growth and what I can go back to confidently and see what's there.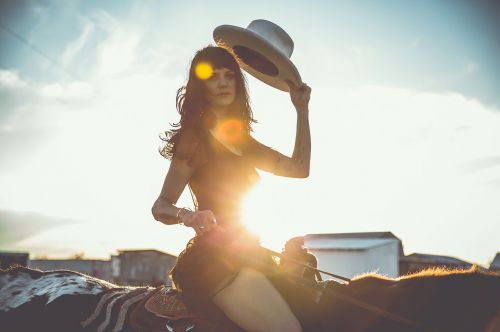 HPR: So "Highway Queen" is in reference to a truck?
NL: Yeah, it was kind of a joke as I started playing music a lot. I started talking about partnerships and ways to make me be able to afford to do it all the time without "selling out." You know people I could get in with to keep it organic. I joked a lot how if I created a song about a truck maybe they'd make a truck for me. I liked the idea of giving up my van or that the boys can drive in the van or bus and I'd just kind of follow behind in a big truck that I can antique in. So my truck would be called the "Highway Queen."
As I joked about it, I decided that the "Highway Queen" was like a moniker for where I was at while making the record. I was pretty run down. We had played so many shows in two and a half years that I was run ragged! I was definitely questioning the whole thing.
"Highway Queen" was something I created almost like she was a character that could definitely go out and sign autographs for two hours after the show and talk to people even though I was tired. I was like--almost taking on an imaginary persona that could tough it out through every single day on tour without crying and that was the "Highway Queen."
It gets easier or it gets more normal to tour all the time. It definitely takes that kind of headspace--it takes kind of me coaching my way through it, to really keep going and not get tired from all the miles and not being home for certain things.
HPR: Wow! How do you deal with all that? Do you have like a secret sauce to deal with the chaotic nature of touring?
NL: I take lots of baths (laughs). To me it's just like being able to come down from it, so digging and cooking has kind of been like fishing for me. Aimlessly tossing the bobber out there--since I love to fish… That's the secret sauce, just being able to have the time to space out and wait for something to come.Things that aren't monetized--that aren't talked about at interviews.
The way to turn off is to find things that are coming--even with just jamming. We moved down here to Texas because I can make a record and Jonny my boyfriend is making a record right now and it's like...how can we keep doing that? What's the story we want to tell? It's not really a contrived statement--it's just like what kind of headspace are we going to create for ourselves to create within?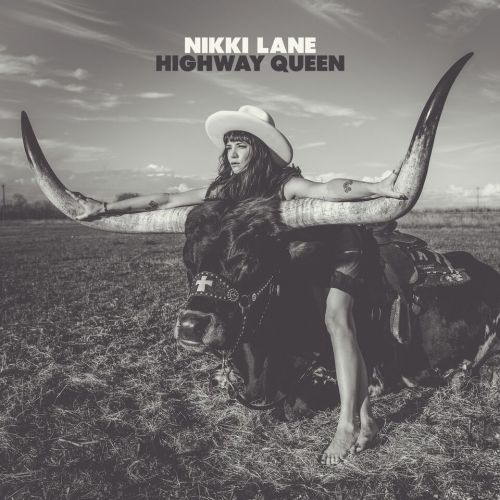 HPR: In your artist bio--you had a quote that stated that becoming a songwriter was one of the most selfish things you've ever done, can you elaborate on that?
NL: That's kind of what I was saying about missing out on things… You have a team and my job supports a team, well, a good portion of it! We don't get to go to a lot of graduations or family things--like my sister planned her wedding around my tour and it wasn't even me putting my foot down. We talked about it.
To participate in normal things and keep up with the job--sacrifices have to be made… not just by me but by all the people that we work with and are around. To me that's very selfish.
IF YOU GO:
Nikki Lane with Carl Anderson
Wednesday, May 23, 5 p.m.
Fargo Brewing Company, 610 University Drive, North Fargo