​For the love of Winnipeg
by Sabrina Hornung | .(JavaScript must be enabled to view this email address) | Music | July 18th, 2018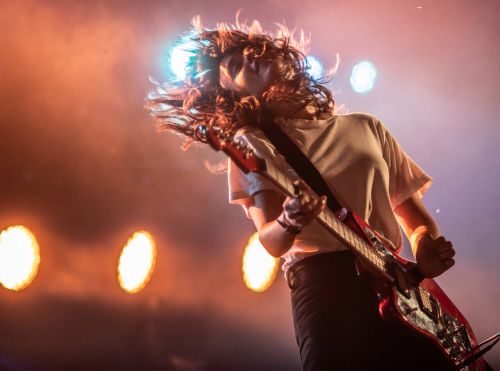 Paul Janeway of Saint Paul and the Broken Bones summed it up best during our interview backstage of the Main Stage at Winnipeg Folk Festival when he said "For me, folk music is really supposed to be the music of the common man. I think hip hop is just as much folk music as some dude with a guitar because it's talking about real issues." He went on to say, "Folk music is the music of the people trying to share their experiences."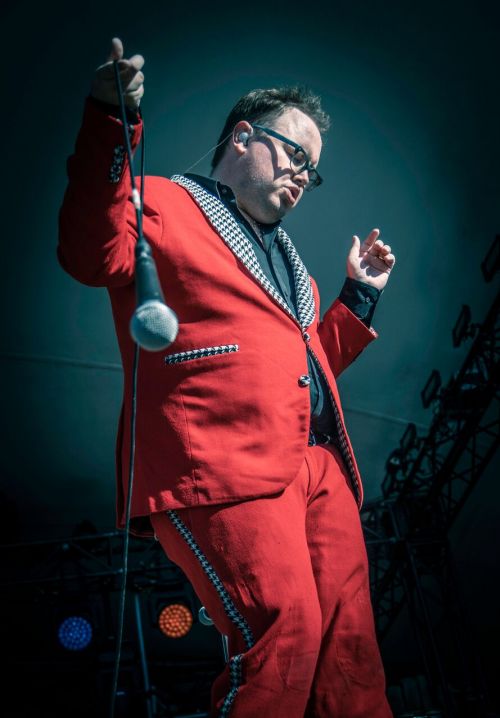 Needless to say folk music is dynamic and is ever evolving. It spans a variety of genres and the Winnipeg Folk Festival is not beholden to any genre.
The festival itself features an eclectic mix of artists, whether it be traditional folk music such as Tuvan throat singers Huun-Huur-Tu or sitar master Ashwin Batish. The festival spotlighted hip hop, EDM, indie, roots and world music acts as well as singer songwriters.
Tribe Called Red combined hip hop and traditional dance elements into their performance on Saturday night. The performance was a multisensory experience consisting of projected imagery as well as the performance itself. Meanwhile, across the festival grounds the New York trio Too Many Zooz brought down the house at Big Bluestem with a contagious yet unparalleled energy.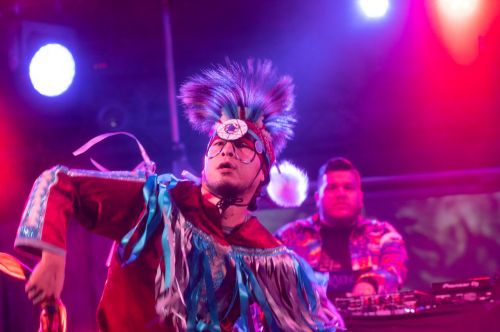 Indie acts Courtney Barnett electrified the Main Stage on Friday night. Her searing guitar riffs combined with spoken word lyrics led to a dynamic performance. A number of female indie performers stole the show. Julien Baker and Phoebe Bridgers left crowds mesmerized with their soulful and insightful lyrics.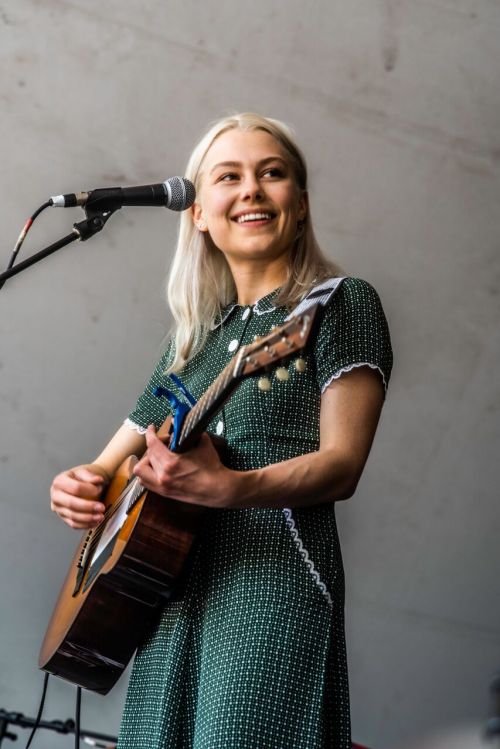 The festival went out with a bang on Sunday as Whitney, Passenger, Bahamas, Saint Paul and the Broken Bones and Sheryl Crow graced the Main Stage but Saint Paul stole the show. Backed by members of Mussel Shoals lead singer Paul Janeway is a true showman channeling 1960s R&B, you'd almost think he was born in the wrong era.
Festival programming runs morning to night with both concerts and performer workshops. The one that got away for from us was a workshop titled "Sonically Speaking," which involved a jam between Courtney Barnett, Real Estate, Waxahatchee, and Lee Ranaldo of Sonic Youth. The intent of the workshops is to curate a one-of-a-kind concert experience with multiple players from a number of artists from various bands performing at the festival. The festival grounds are peppered with both large and small stages located at Birds Hill Provincial Park. Some of the small stages are nestled away in the woods providing shade and an ideal place to hang your hammock.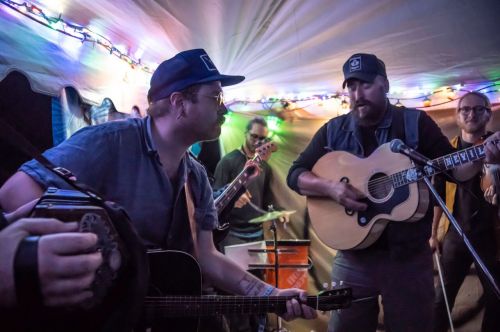 The grounds have plenty of dining options on site, ranging from Indian or Thai cuisine, Ukrainian pierogies, vegan barbecue,and glorious variants of poutine. Plus, all of the cups, plates, are biodegradable--even the straws. There is also a farmer's market onsite where festival goers can enjoy fresh picked local strawberries or cherry tomatoes and any kind of other fruit or veggie in season.
Festival and band merch could be found in a designated music tent and a charging station was located onsite free of charge. The handmade village features crafts and crafters from all over Canada selling wearable art, toys, earthenware, and more.
We spent our nights howling at the moon at the nearby campground. Once the festival buttons up for the night the campground takes on a life of its own as the combined sound of a hundred drummers create a collective heartbeat for the camp. One of the highlights of our Folk Fest experience is a DIY stage set up called the Juke Joint which we found out is sponsored by the Times Change(d) High and Lonesome Club in Winnipeg, a live music destination in Winnipeg.