​Uncovering Marilyn Monroe through modern music
by Diane Miller | .(JavaScript must be enabled to view this email address) | Theatre | July 1st, 2015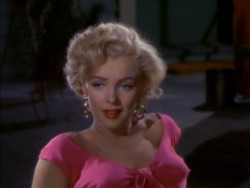 A local theater troupe will pay tribute to Marilyn Monroe, one of the most iconic hollywood stars to ever live, though modern music starting July 7 at The Stage at Island Park.
The production, "Heartthrob," is being presented by Experience Blur, the same troupe that put on the edgy, imaginative summer productions of "Grease" and "The Great Gatsby." We interviewed creative director Ryan Domres to get an idea of his vision for this upcoming production.
HPR: Is "Heartthrob" a completely original play?
Ryan Domres: Yes. Though it's not really a play. We don't have scenes and dialogue per se. There's some kind of narrated dialogue but I feel like it's more cinematic in nature. It's all based around (Marilyn Monroe's) life and it's all an original piece and it utilizes music mainly from today – and of a modern soundscape to her life that we've created.
And the whole story is basically told through music and then with narrations on top of that. It's kind of creating more of an experience of her life rather than a historical reenactment.
HPR: How do you make it work with today's music considering Marilyn comes from an entire different era?
We kind of just picked her life apart and just mapped it out in terms of moments and themes within her life. We're touching more on broader themes as opposed to specific ones that are just related to her. We're trying to kind of show the parallels between her life and anybody else's life in that they are quite similar in nature and not too far apart.
So we've touched on themes on her life and then found music that kind of accompanies those themes and strengthened her own individual storyline in terms of the lyrics and the music.
Songs include:
"Mad World" by Gary Jules
"Dreaming With A Broken Heart" by John Mayer
"Happy Little Pill" by Troye Sivan
"Glamorous" by Fergie
"One" by Ed Sheeran
"Hometown Glory" by Adele
We're the taking the story of Norma Jeane (Marilyn's birth name) so everything is seen through Norma Jeane's eyes and so Norma Jeane kind of watches Marilyn's life unfold. And so we don't have anyone actually cast as Marilyn Monroe, she's only seen in film work so Norma Jeane basically takes us on this journey throughout her life and throughout her point of view as if she's seeing her life as Marilyn from a different point of view from her own individual roots.
HPR: What interests you about Marilyn Monroe?
I think it's her journey overall. She started off really coming up with nothing and being sent to foster home after foster home and she was in an orphanage. She had about the roughest upbringing that you could possibly have. And she defied all of it and rose above and created this new persona that she just soared in and led this life of dreams and being a star …
I think that message to me is really powerful, how someone with such unfortunate circumstances can just rise above and just ascend beyond all of it. I think we get bottled down with little things and think I'll never be this, I'll never do that … we forget where other people started and how far they climbed.
HPR: You've put on some great productions like "Grease" and "The Great Gatsby" in 2013 and 2014, respectively. How is "Heartthrob" going to be similar or different?
We are really trying to create a new idea of theater for our generation. I guess one of our missions is to create not what theater is, but what theater could be. And I think that's a really powerful statement to approach anything with … not "how has this been told already?" We don't want to do anything, really, by the book or create a historical reenactment of anything.
We take moments and themes and figure out how we can physicalize them on stage. I guess what is similar about all of my productions is I find physical ways to tell the story, either through the use of bodies or props or whatever it may be, but just different abstract ways to comprehend an emotion, a theme … so we're utilizing a lot of different elements in the show in terms of storytelling. We're using fitness balls, ropes, silks and hoops and we do some acro-yoga and we're using water to tell the story.
What's different about this one is we're using a lot of new elements, a lot of really spectacular moments visually and I know we have swings in part of it, just more kind of explosive physicalizations of themes, but more in your face so that it creates a more dynamic 3D experience for the audience.
HPR: You describe Experience Blur as an "immersive, invigorating and uniquely engaging experience" … can you elaborate on what you specifically mean by that?
I think what's exciting about what we're attempting to create – I don't' know if we've reached our point of happiness in terms of creating that thing – but our mission towards creating that is just driven by giving people a new sense of theater, like I said before, but also just the physical world around us and how can we defy people's thoughts and people's expectations. And I think a lot of it is just by incorporating newer elements that haven't been used in theater before, which we really work to do.
Everyone I hire, they are basically athletes and dancers, which allows us to really broaden our vocabulary of movement and physicalizations. It's creating an experience that people really aren't really prepared for. I think when an audience comes to something like this, they are prepared for something very traditional and you know, "oh they're going to sing and dance and tell us about Marilyn" and then two seconds later we have people flying over the audience.
IF YOU GO:
Experience Blur presents "Heartthrob"
Tuesdays to Saturdays, July 7 to July 18
The Stage at Island Park, 333 4th St S, Fargo
tickets at experienceblur.com