​A Love Letter to CoreCon
by Faye Seidler | .(JavaScript must be enabled to view this email address) | Culture | May 23rd, 2018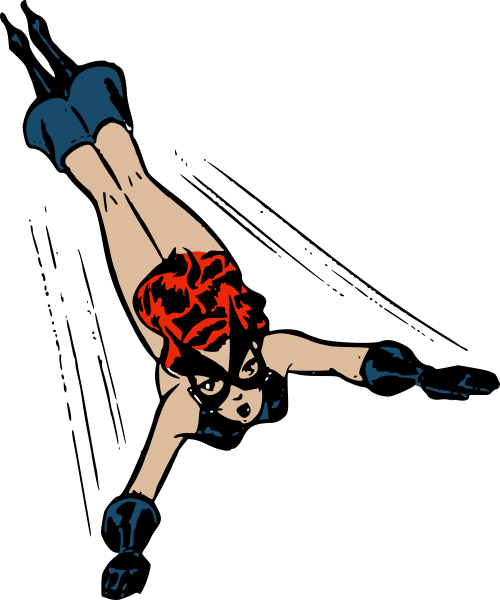 Professionally people know me as a trans activist, educator, or community organizer. This is often the topic of my Trans Corner column. What they may not know is I'm an incredible geek who spends her time unwinding playing video games, reading books, watching anime, and everything else that made my teenage years a lot more fun and interesting.
While I don't have as much time as I used to, to enjoy these forms of art, I still love to deconstruct games to discuss their mechanics and how well they work. I'll still have lengthy conversations about the anti-Mary Sue theming of "Final Fantasy VII". I will talk to you about Gurren Lagann for the entire gosh darn night if you let me.
I absolutely love stories. I love everything about engaging in anime and love that I can walk away from the anime "Fate/Zero" with a legitimate critique of Arthurian Legend. I love that I can play the Steam game "Into the Breach" and approach a challenge that looks impossible, but step by step figure the game out. I love that I can be so absorbed in a game of "Magic the Gathering" that my friend could sit next to me after I started and I wouldn't realize it until the game was over. This is me geeking out.
As a trans person it can be hard to find a place that you belong or feel safe. You never know if someone's upbringing will lead them to a fairly negative impression of people under the umbrella. Most of my time is spent around professionals of various institutes and not many of them intersect with my queerness and even fewer intersect with my geekness. In this regard, there is always something I'm keeping back from the conversation. There are things about myself and my expression that are not given the space to be shared or embraced.
The only place that I feel completely safe and able to fully express the entirety of who I am is at CoreCon. This is a convention that was created by the fans and for the fans and it shows from top to bottom. It has been the most welcoming and accepting atmosphere I have ever seen. People are genuinely friendly, they look out for each other, they help each other, they support each other and we collect to talk about all the things we love.
I've never felt anyone there judging me for my body, either as a trans person or as a woman. I feel comfortable in cosplay that I won't be judged or shamed. I feel support that people won't make nonconsensual advances and if it does occur I feel like there would be a room of people to stand up and step up to keep me safe.
I love the wide variety of programs they offer and CoreCon was my first introduction to Voltaire and his incredible performance. I love the artist gallery and the wide range of talent therein. I love everything there is to do, how many events there are to connect, and the spaces where you can just sit and take a breather.
Finally, I'm just incredibly grateful to the people who put effort in year long to make this happen and the people who attend that make the event memorable. I have a wide range of CoreCon friends who I only see a few days a year, who make the event all the more special. Also to the Kamikaze Snowmen, who are always a delight to see, and I hope we can rescue them from the villain's clutches this year.
What I'm saying is if you're a geek in any way, then please check this event out. If you're a queer as well, I've personally never felt safer than at CoreCon. If you like cosplay, I've never felt less judged. If you're a family, then there is so much for you to enjoy with your kids. If you're an adult, then there is a lot of fun to have at night with the various fan suites.
The theme this year is "Return of the Heroes, Revenge of the Villains." This theme is a call back to their first convention in 2009 and serves as a thematic reminder to how far they've come and how much further they want to go.
[Editor's note: Faye Seidler is the North Dakota Safe Zone Project Spokeswoman.]
IF YOU GO:
CoreCon: "Return of the Heroes, Revenge of the Villains."
May 24-27
Holiday Inn, 3803 13th Ave. S, Fargo