​Blocking and tackling
by Chuck Solly | .(JavaScript must be enabled to view this email address) | Culture | June 21st, 2017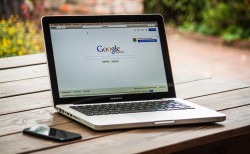 Well, blocking anyway...The new headline reads: "Google plans to clean up the web with Chrome ad blocker next year."
For those of you who have ever tried to read news stories on Google or many other news sources, you have run into multiple ads that vie for your attention. It is really very annoying, especially for those who may not have a very fast Internet connection.
They pop up at various different times during your reading depending on the speed of your connection and the speed of the web site they are coming from.
To try to solve this problem, Google will introduce an ad blocker to Chrome (Google's Internet browser) early next year and is telling publishers of these ads to get ready.
In my opinion, this is going to be very cool!
The warning is meant to let websites assess their ads and strip any particularly disruptive ones from their pages. It won't block all ads from the web. Instead, it'll only block ads on pages that are determined to have too many annoying or intrusive advertisements, like videos that auto play with sound or ads that take up the entire screen.
At times, and on some news feeds, there are so many ads on the screen at the same time that you cannot tell which is the ad and which is the article you are reading. It can be very confusing for the beginning computer user.
Sridhar Ramaswamy, the executive in charge of Google's ads, writes in a blog post that even ads "owned or served by Google" will be blocked on pages that don't meet Chrome's guidelines.
"All content creators...can continue to have a sustainable way to fund their work."
I'll believe that when I see it. Nearly 89 percent of Google's revenue comes from displaying ads. They might be cutting off their nose to spite their face.
Just the same, perhaps their motives are just. They are providing a tool that publishers can run to find out if their sites' ads are in violation and will be blocked in Chrome.
Unacceptable ads are being determined by a group called the Coalition for Better Ads, which includes Google, Facebook, News Corp, and The Washington Post as members.
Google shows publishers which of their ads are considered disruptive.
Look at the benefits first: bad ads slow down the web, make the web hard and annoying to browse, and have ultimately driven consumers to install ad blockers that remove all advertisements no matter what.
A world where that continues and most users block all ads looks almost apocalyptic for publishers, since nearly all of your favorite web sites rely on ads to stay afloat. Search on Google for "ad-blockers." There are many to choose from but advertisers know that you are using this and attempt to penalize you for using them.
There's also a good argument to be made that stripping out irritating ads is no different than blocking pop ups, which web browsers have done for years, as a way to improve the experience for consumers.
Google, an ad company, is determining ad standards for everyone. Read: monopoly.
This leaves publishers with fewer options to monetize their sites and given that Chrome represents more than half of all web browsing on desktop and mobile, publishers will be hard pressed not to comply.
So where does the tackling come in? I don't know. I don't know of anyone willing to tackle the 900 pound gorilla in the room. Stay tuned for the next part of this story.