​Gaming and Steam
by Chuck Solly | .(JavaScript must be enabled to view this email address) | Culture | February 14th, 2018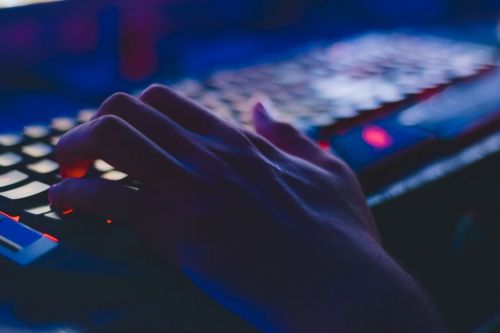 I have hesitated in the past to ride into the gaming world with my guns blazing and my hair blowing in the wind. My reasons are many and varied.
In my own personal case, I don't play online or offline games because it is a huge time sucker. I really don't have six or eight hours a day to devote to a game or games.
Some of you might have the time so I am throwing an introduction at you to give you a sense of what it is all about.
There are games for the PC, games for the MAC, games for the Microsoft Xbox and the list goes on. Since the games are loaded on the gaming platform of your choice, you must have a very healthy computer system and one or two excellent monitors.
The professional gamers use $4K top-of-the-line PCs to play in competition with others either online or on a fast local network. The top games are very complex, which means you must spend some hours learning them. Then there is Steam.
Steam is a digital distribution platform developed by Valve Corporation, which offers digital rights management (DRM). You must remember that most games are very, very large pieces of software and sometimes difficult to download over a slow internet line.
Steam makes this easier and faster. They also allow you to set up multiplayer gaming, video streaming and social networking services. Steam provides the user with installation and automatic updating of games, and community features such as friends lists and groups, cloud saving, and in-game voice and chat functionality.
In other words, Steam is sort of the middleman between you, the game user, and the game manufacturer.
These are all benefits to the gamer and are worth the subscription fee.
Ah-ha, there I said it... Subscription fees are the bane of many computer users and gamers. They suck the money right out of your credit card or Paypal account.
Be Aware!
The software provides a freely available application programming interface (API) called Steamworks, which developers can use to integrate many of Steam's functions into their products, including networking, matchmaking, in-game achievements, microtransactions, and support for user-created content through Steam Workshop.
The Steam platform is the largest digital distribution platform for PC gaming, estimated in 2013 to have 75% of the market space. In 2015, users purchasing titles through Steam or through Steam keys from third-party vendors totaled roughly $3.5 billion, representing 15% of the global PC game sales for the year, based on estimations made by the tracking website Steam Spy. By early 2018, the service had over 150 million registered accounts with a peak of 18.5 million concurrent users online.
I present these facts above to you to help you understand exactly how large the computer gaming world is. 18.5 million users online at times is no small number. You can play almost any game with hundreds or even thousands of users at the same time!
So if you are interested in gaming go into it with your eyes wide open, your wallet open and the proper computing hardware.