Gender Friendly Grand Forks
by Faye Seidler | .(JavaScript must be enabled to view this email address) | Culture | April 19th, 2017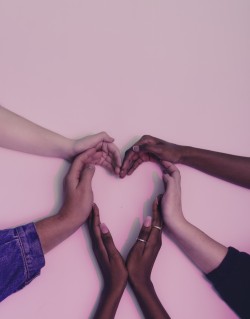 Theresa Marshall leads Gender Friendly Grand Forks (GFGF) and is the first person I contact if someone comes to me looking for trans-related resources or support and lives near the Grand Forks area. In that regard, she's helped a good number of people start the journey to become their authentic selves. She is also a fierce and determined activist who is fighting to make our state more inclusive for trans people. I had the honor of interviewing her to learn more about what she does and how individuals can support her work.
High Plains Reader: What was your call to activism and what have you accomplished so far?
Theresa Marshall: When I came out as a transgender woman, I was overwhelmed by the lack of knowledge that people had on the subject -- not only the general public, but the medical, educational, and legal communities as well. The majority of people that I met had a huge misconception of what it meant to be a transgender person. I figured that the best way to change opinion was to talk with people one on one. Let them get to know me and make their own opinion of what it means. This approach has led to five newspaper articles, two discussions on radio, and one interview on the news.
HPR: Tell me a little about GFGF.
TM: I founded GFGF in 2015. I was asked for help by a transgender male. He was having trouble finding a doctor to start hormone replacement therapy (HRT), and had been trying for about eight months to do so. I used the resources that I had and made some appointments for him locally. Within three weeks he was on HRT.
After that, others started asking for help with various trans-related issues, such as hormones, name change, and gender change.
That was the beginning of what GFGF now does full time. Not only do we help with HRT and doctors, legal name and gender changes, but we speak at various functions about transgender education, distribute literature to spread awareness, and we participate in Transgender Day of Visibility, Day of Remembrance, and Pride.
To date, GFGF has helped 40 people begin their transition. I would like to add, GFGF is self-funded. We have had some donations, but donations are hard to come by. We do not charge for the help that we give, we supply all the paperwork that is often needed, provide rides to doctor appointments, and on some occasions, have helped financially as well.
HPR: How can someone contact GFGF for information or support?
TM: If anyone would like to become involved with GFGF or is looking for advice or mentoring, they could email me at: genderfriendlygrandforks@gmail.com.They can call us at 701-739-7172 or find us on Facebook. We have a GFGF page and private group. Also, we meet every Wednesday evening, 7:00pm, at IHOP in Grand Forks.
HPR: What's Transgender Lobby Day?
TM: It's an event held in Washington D.C., organized by The Transgender Center of Excellence that addresses trans issues and rights. It's a chance to meet with LGBT lobbyists as well as state representatives, to discuss these issues.
HPR: What do you hope to take back from the event?
TM: I'm hoping to connect with other organizations that can help GFGF to accomplish more, here in North Dakota. I want to see what other groups are doing. What has worked for them? What can I learn that would benefit us here in N.D.? Maybe I can learn better ways of accomplishing the goals I've set. It's a long, slow fight, and anything that I can learn, bring back and share to improve the conditions for us will be worth it.
HPR: How can someone support your efforts in attending?
TM : What I need is financial support. Donations! Anyone wishing to donate can do so at https://fundrazr.com/campaigns/61E8W8. I'm trying to raise $1500 for this trip. It's just impossible for me to raise it myself -- that's why I'm asking for help. I operate GFGF 40 hours per week, without a salary. Since its beginning I have invested quite a bit of money in it, and now I'm at the point where I have to rely on donations to keep going. GFGF will continue to help those in need, no matter what, but it's a struggle, one that I'm not giving up on. Too many people need help. I was one of those people, and remember how hard it was.
HPR: Are there any final thoughts that you want to share?
TM: As a community, we are all in this struggle together, to make our lives better. Some of us are active, some are not. I understand that not everyone feels comfortable being in the public eye, or making their voice heard. That's why people like Faye, Rebel Marie, Darcy Corbitt, myself, and others are active.
There is more to our community than us. It's the transgender men and women, the teenagers, all the people that need help but whose voices are unheard. We speak for them! It is our obligation as leaders in the community to speak up and be heard, to make the changes that benefit all of us, because if we don't, who will?
[Faye Seidler is the North Dakota Safe Zone Project Spokeswoman]
YOU SHOULD KNOW
Gender Friendly Grand Forks
Weekly meeting: Wednesdays at 7pm
IHOP, 3951 32nd Ave S, Grand Forks