​Going to the dogs
by Särah Nour | .(JavaScript must be enabled to view this email address) | Culture | November 8th, 2017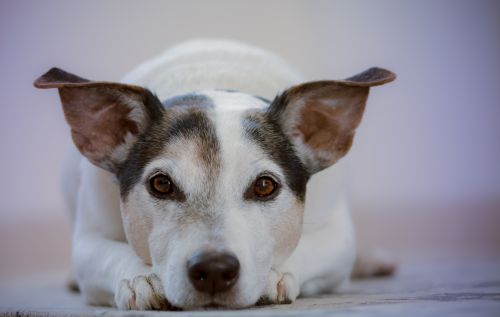 Next Saturday, 4 Luv of Dog Rescue's biggest annual fundraiser will be held at Fargo's Holiday Inn. This is a casual, family-friendly event, with the only payment being a free will donation at the door. The rest of the funds will come from the silent auction, the 50/50 raffle, and a cash bar.
"Last year it was right around $50,000 that we raised," says Fundraising Coordinator Jill Nona, "so we'll be looking to raise that much or more this year. We usually have about a thousand people attend."
Holiday Inn will provide the appetizers, while a DJ will play music courtesy of Renegade Sound and Light.
Patrons are free to come and go throughout the evening. Though they don't have to be present to win auction items, raffle items will be awarded only to those who are there to accept them. These include a wine wagon and a wheelbarrow filled with hard liquor.
Nona adds, "It's kind of a good time to do your Christmas shopping. There's hundreds and hundreds of items to select from."
Silent auction items will include gift baskets, gift certificates, restaurant gift cards, passes for free vacations, and several other items donated by local businesses. The auction tables will close at certain designated times, with the higher-value tables closing later in the evening.
"There's a little bit of everything," Nona says. "PetSmart donated a video pet monitor. We've got some autographed Vikings memorabilia, and we have a ton of dog stuff that comes in, like dog beds and dog toys."
Since 4 Luv of Dog Rescue is a nonprofit organization, they do not receive government funding and rely on donations and volunteers to keep the facility going. Their adoptable dogs mostly reside within an extensive network of foster homes, with only a few being kept in the facility itself.
In addition to money, the organization accepts donations of crates, dog beds, dog food, treats, leashes, and martingale collars. These items can be dropped off at Fargo's Natural Pet Center, or at PetSmart during one of their "Meet the Dogs" events.
Their other annual fundraisers are the West Fargo Giant Rummage Sale at the Veteran's Arena, usually held in April and September, and the 4 Luv of Dog Rescue Mutt March, held in May.
Though adoptable dogs will not be at this event, there will be photos of the dogs displayed in the room for those who are interested in adopting. Staff and volunteers will be there to answer questions.
For more information, call 4 Luv of Dog Rescue at 701-205-0190.
YOU SHOULD KNOW
4 Luv of Dog Rescue's Silent Auction & Social
Saturday, November 11, 6-10pm
Holiday Inn, 3803 13th Ave S, Fargo