​Harbor Health Clinic: a second option for gender-affirming hormone therapy
by Faye Seidler | .(JavaScript must be enabled to view this email address) | Culture | February 7th, 2018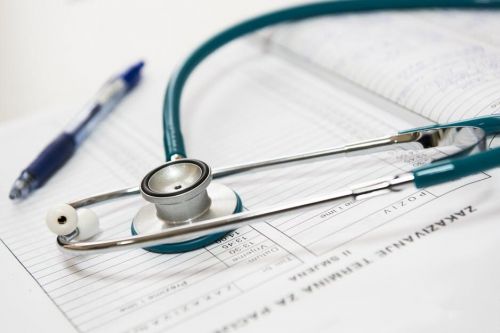 The Harbor Health Clinic is now open and provides hormone therapy using an informed consent model with sliding scale fees. At this time they do not charge for service, but they do ask for donations for sustainability purposes. For those keeping track, this is the official name of the LGBTQ+ Healthcare Clinic I wrote about last month and it is the only clinic of its kind within a 250-mile radius.
The informed consent model of transgender hormone therapy differs from the "standard model of care" in that, provided they are mentally competent, persons are presumed to have the right to choose the care options they feel best for them, without the requirement that a mental health professional approve their choices. Patients are given the medical information needed to make an informed decision about their own health, after which they sign a consent form stating that they have received and understand the risks, benefits, and the reasonable alternatives to hormone therapy.
The clinic is open every Thursday from 2pm to 6pm. The clinic is still working on creating a website, but individuals are able to scheduling appointments by calling (701) 566-0593 or sending an email to scheduling@harborhealthclinic.org; the client should specify if they are looking to establish care, to transfer care from another provider, or to schedule a consultation about options.
If a person has any questions about the clinic, they're welcome to email general@harborhealthclinic.org. For updates about this clinic, please followhttps://www.facebook.com/communityupliftprogram/.
If someone is looking to start hormone therapy through the clinic, using the informed consent model, the first appointment will take roughly 90 minutes. This appointment is an extended conversation about medical history, what each patient wants from this, and the risks associated with it. Nothing is required for this initial meeting, but a physical, lab work, and informed consent will be required prior to any hormone treatment.
If someone is transferring hormone therapy care to the clinic or already has a letter of referral from a therapist, the first appointment will take between 30 to 60 minutes. They still require lab work and a physical within the last six months prior to treatment, to look for any possible current health concerns.
Finally, the clinic offers consultations for anyone interested in discussing hormone therapy options. Someone who is unsure if hormone therapy is right for them would be able to talk to a medical doctor about their concerns without needing to formally establish care.
This could also be useful for people who already have a hormone therapy provider and would like a second opinion on the care they receive.
That's the heart of what they currently provide, but let me explain why I'd personally recommend this clinic as a trans woman.
This clinic can potentially save individuals a great deal of money on their trans care. They don't charge for services, but do ask for donations for sustainability purposes. I asked community members in this area to share the cost of their care prior to insurance. I found that people can expect to pay roughly $1,500 between starting the process and actually getting hormones if they don't have insurance that covers anything. Further, this process can take between six and nine months.
In contrast, Harbor Health Clinic would cost roughly $400 for the same process without insurance and at this time take less than two months. If patient volume goes up significantly, the doctor on staff, Richard Lenzmeier MD, has said he's willing to expand his hours to accommodate it and keep wait times low.
Beyond that, it's a true boon to the community to finally have local options for a second opinion regarding hormone therapy regimens and dosage concerns.
Dr. Lenzmeier is incredibly knowledgeable, caring, and passionate about helping to serve our community. I think the greatest testament to this is that he approached me about starting this clinic. He has offered his time and expertise for free, because he understands the need for care in this area for our transgender population.
This is a community-based clinic, meaning all the money earned will go into improving the clinic or directly helping out the trans community. I'm currently the volunteer who schedules patients and meets them at the door to bring them into the clinic. That means the first person you will interact with in this clinic is a trans person. Since we're a small clinic, if anything problematic ever happens, we're able to listen to our patients and make accommodations accordingly.
As part of providing care, they also provide trans individuals with an anonymous survey to get regional information on healthcare, discrimination, and employment issues that trans people face. North Dakota hasn't had any trans-specific surveys conducted before, so this effort is a move towards creating the necessary statistics to fight for better trans-affirming legislation, as well as being a way to provide trans individuals with up-to-date information on a wide variety of community resources.
The clinic is also providing community members with information on things like name change services, the support groups in this area, affirming organizations, and LGBTQ+ resources for families!
Harbor Health Clinic is an exciting step forward and one I'm very happy to see in our community. I sincerely hope that this encourages other healthcare organizations to look more seriously at how they can better serve their transgender patients, by doing research and having discussions with their local trans communities. If this clinic can get started by a handful of people, there is no excuse for larger healthcare organizations to continue dragging their feet.
[Editor's note: Faye Seidler is North Dakota Safe Zone Project Spokeswoman]