Health insurance coverage in North Dakota and Minnesota
by Faye Seidler | .(JavaScript must be enabled to view this email address) | Culture | November 8th, 2017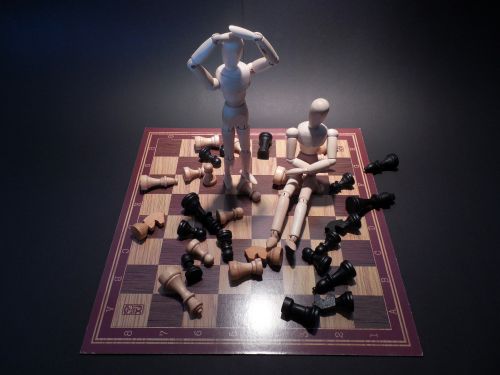 Nobody is going to look you in the eye and tell you that choosing an insurance plan is easy, but when you're transgender the choice can be twice as hard. I spend every year talking to our local insurance agencies to find out what is and isn't covered for the trans healthcare.
While the second half here will be focusing on trans healthcare, I'll start by going over some basics that can help anyone!
The first thing to talk about is the Healthcare Marketplace. If you're in North Dakota, open enrollment ends on Dec 15th, and you'll want to go here to apply before that date:
https://www.healthcare.gov/get-coverage/
If you're in Minnesota, open enrollment ends on Jan 15th, and you'll want to go here to apply before that date: https://www.mnsure.org/
The application process can honestly be pretty lengthy, but at every step there are options to get help both in person and over the phone.
The benefit of applying through the Healthcare Marketplace is that individuals can qualify for lower premiums and tax credits to help pay for insurance cost. Individuals can end up saving hundreds of dollars a month by purchasing through the marketplace. Savings are often directly related to income level, where if an individual's income is low enough, they may qualify for free insurance through Medicare.
Unfortunately, if someone's workplace offers insurance, they cannot use the marketplace or be eligible for tax credits. This means if a person wants a different insurance plan than what their company offers, or if someone needs to get insurance after the deadline is up, then they have to buy private plans directly through insurance companies -- and private plans tend to be pretty expensive.
The long and short of all of this is that if a person doesn't have insurance through their job, they should use the websites listed above.
With that out of the way, let's talk about some standard terms to expect with insurance.
The premium is the amount of money you pay for a plan and doesn't factor into any of the other costs we'll be talking about.
Deductible is the amount of money you have to pay towards healthcare, before the major perks of a plan kick in. That means if you have a $5,000 deductible, you won't get major benefits from the plan until you've paid $5,000 in healthcare.
Out-of-pocket maximum refers to the most money you'll have to spend on healthcare, before your plan covers 100% of everything they normally cover.
Co-insurance refers to the percentage you have to pay after your deductible is met and before your out-of-pocket maximum is hit. So, if a person has a 10% coinsurance, a $5,000 deductible, and a $1,0000 Out-of-Pocket Maximum, after paying the first $5,000 dollars, they'd only have to pay 10% of all services that have a coinsurance. So if they'd paid $5,000 already and had a medical bill for $1000, they'd only have to pay for $100 dollars for it or 10% of $1000.
Finally, co-pay just means a person pays that amount for each visit or service. If a plan says a doctor visit has a $30 copay, a person will always have to pay $30 to see a doctor.
When individuals are trying to determine the best plan for them, they have to consider how much in medical costs they typically accrue. The sad truth is that insurance tends to be a gamble between security and affordability. If a person expects significant medical costs, they will want a plan with a lower deductible, so the benefits kick in right away. If they don't expect any major medical cost, they can go with a higher deductible plan that typically costs much less.
Now that we have some of the basic terms down, let's look at benefit summaries.
Every plan will give an individual a summary of benefits which lets them know what is covered and to what extent. If a person routinely sees a specialist, they'll want a plan that covers specialists. If they have specific conditions or specific risks, it is important to look for plans that cover those. There is always a brief summary of the benefits as well as a comprehensive benefit packet that describes everything.
Even if it appears that something is covered it is always best to confirm with an insurance agency in writing, prior to scheduling a service.
I mentioned earlier that if someone has insurance through their work, they don't qualify for the marketplace or marketplace savings. However, if their workplace insurance plan isn't covering their medical issues or needs, it may be less expensive in the long run to purchase a plan at cost through a private insurance company.
So, let's say a person pays only $1,000 a year for workplace health insurance, but accrues $10,000 in cost from health care services their insurance didn't cover. It may be beneficial for them to purchase a private plan through an insurance company that could cost $4,000 a year, but cover their needed medical expense and therefore save them money.
These are the important things to think about and explore while choosing the right health insurance. It's highly advisable that if a person has questions they should contact these websites or also private insurance companies, to ask for quotes and to get help understanding specific insurance plans.
Do not use this article as anything more than a rough set of guidelines, and please speak with a professional healthcare navigator or company representative before making decisions.
With all the basics out of the way, let's talk insurance for trans people.
I've talked with representatives or obtained reliable information from Medica, Medicaid (low income), Medicare (over 65), Bluecross Blueshield (BCBS), and Sanford Health Plan.
Given the caveat that each service I'm about to mention has been deemed medically necessary, all of these insurance agencies in both North Dakota and Minnesota cover hormone therapy, prostate examines, breast examines, and endocrinologist visits, assuming that a plan covers specialists.
I believe all of them cover blood tests in relation to hormone therapy, but I wasn't able to get a clear answer as to whether lab work is considered preventative in relation to monitoring hormone levels.
In North Dakota, individuals can purchase BCBS, Sanford Health Plan, Medicaid, and Medicare through the healthcare marketplace. Sanford Health Plan, Medicare, and BCBS of North Dakota all offer gender confirmation surgery.
In Minnesota, individuals can purchase BCBS, Medica, Medicaid, and Medicare through the MNsure healthcare marketplace. Every plan we've talked about in this article covers transgender confirmation surgery in Minnesota.
All surgery requires prior approval and must follow the criteria established by the World Professional Association for Transgender Health. Don't be scared by that, since most surgeons will not operate unless a person meets those standards anyway.
The standard treatments that an individual gets through therapy and endocrinology often set the precedent for medical necessity, and the health care practitioners involved with those treatments are the ones who will advocate for surgery at the behest of their trans patient.
All in all, this year is looking much better than last year and I hope we will continue to improve access to trans healthcare. I also encourage any healthcare service providers to examine themselves and make efforts to improve the services they give to trans patients.
Any organization is welcome to contact me for more information about trans issues or staff training!
[Editor's Note: Fae Seidler is North Dakota Safe Zone Project Spokeswoman]