Inaugural Trans Support Gala
by Faye Seidler | .(JavaScript must be enabled to view this email address) | Culture | January 17th, 2018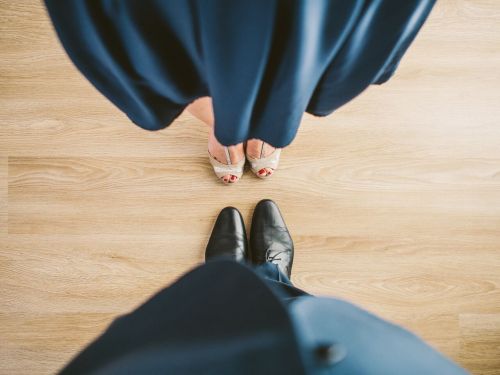 Tristate Transgender, a local trans support group, is putting on a Gala! What's more, the proceeds of the gala will go towards directly supporting the trans community.
The event will be taking place on Friday, February 9th from 7pm to 1am. It will be at the Courtyard by Marriott Moorhead, which is just off the I-94, along 11th St S in Moorhead. It will be a 21+ event, so be sure to bring your IDs! The event itself is being sponsored by Tristate Transgender, with help from F-M Pride.
I was able to sit down and interview the two ladies who took the Gala all the way from concept to reality, Rebel Marie and Vyla Grindberg.
High Plains Reader: Where did the Idea of a Trans Support Gala come from?
Vyla Grindberg: The idea came from our former Tristate Transgender leader Kate. She was talking to me one day and told me how much she missed the Glitter Gala because it gave her a chance to dress up and feel pretty. She was actually harassed on her way to the interfaith service last year and I wanted her to have a pride event where she felt pretty, but more importantly safe.
HPR: For people who haven't been to a Gala before, what can they expect from this event? Is formal wear required?
Rebel Marie: With a gala I would expect people to pull out their best clothes and support all the trans or non-binary people in the area. The event itself will start with some appetizers at first, then move to music, dancing, socializing and a few social games that will go around. We also expect to have some awards for best dressed, best dancer, and best overall package, which we have referred to as the "Yasss" award. Clothes should be as formal as they can be, but if you don't have formal clothes, that's alright too!
HPR: Who is leading this event?
VG: There isn't any one person leading the event, rather we are all going to go out there and be our own awesome selves together.
HPR: How much does it cost?
RM: The cost is $30 per person, or $55 for a couple. Tickets are available at eventbrite.com/e/inaugural-trans-support-gala-tickets-41935261496?aff=erelexpmlt) and if a person needs to pay in cash they can call Tristate at (701) 404-9955. If you are transgender or gender non-conforming and aren't able to afford that, please reach out to us and we'll try to work something out!
HPR: What will the money that is raised be going towards?
VG: The money will go to Tristate Transgender for various projects. We have had make-up tutorials, and we have assisted in social projects such as paid transportation for moving a member out of a dangerous situation. In addition, if the event does well enough we are looking at continuing various services, offering scholarships, and providing more events where trans people of all types can feel safe.
HPR: What other events does Tristate Transgender have lined up?
RM: We have a Coffee and Convo social event planned for Saturday, the 10th of February, just after the gala. It will be held at noon at Bernbaums on Roberts Street in Fargo. That should be a fun thing for all ages, since the gala is 21+. That Sunday we also have two more events, with an interfaith service with the PUCC at 10am and a reading of "I Am Jazz" at the West Fargo Public Library at 2pm. Both should be wonderful and you can find Facebook events for all these or follow our page at https://www.facebook.com/TristateTrans/ for information.
HPR: Is there anything else you'd like to add?
VG: I'm just amazed at the diversity and wonderfulness of all the trans and non-binary people in this community. I hope to see everybody, including all our allies, at any and all of the events, especially the gala for people to come and celebrate their authentic selves.
RM: I am so grateful for how much the FM Pride community has helped us in making this happen. Another ally, BJ Armani, is renting a car service to bring a crew down from Grand Forks. I am absolutely delighted with the support we have received. Also we are all grateful for the exposure the High Plains Reader is providing to us for this event. We are hoping to receive more support from people attending these events and buying tickets.
IF YOU GO
Inaugural Trans Support Gala
Friday, February 9, 7pm-1am
Courtyard by Marriott, 1080 28th Ave S, Moorhead
https://www.facebook.com/TristateTrans/ 701-404-9955