Putting down roots in Fargo
by John Showalter | .(JavaScript must be enabled to view this email address) | Culture | September 6th, 2017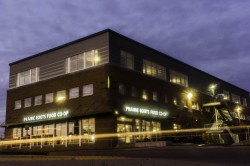 If there are two things we seem to enjoy in Fargo they're good beer and good food. Whether we're talking about the preponderance of new and expanding breweries in the last several years or the plethora of new restaurants that come to our town, we can't get our fill.
Despite the increase in restaurants, however, our food store dynamic has seemed to stay relatively the same. A few Hornbachers, some international grocers, a couple of health food stores and the obligatory big boxes.
I've heard it joked that Fargo is the new Portland of the Midwest, however, and perhaps for that reason we're finally seeing a new change in that dynamic, with the opening of Prairie Roots Food Co-Op.
Jodi Regan, the marketing coordinator of the new co-op, explained to me how the soon-to-open Prairie Roots will bring something wholly new to the Fargo area. The co-op, which is set to open between September 6 and September 9, is drastically different than anything we've experienced in this town.
"Prairie Roots is a community-owned co-op that focuses on bringing healthy foods to everyone in Fargo-Moorhead," said Regan. On top of offering interviews to curious reporters like myself, Regan also "gets the word out about all the cool vendors we have, events we host, membership benefits you can get, and social missions we work to implement."
The store will specialize in offering natural, local, and organic food options to its shoppers. Those options run the gamut: vegan, gluten-free, grain free, dairy free, grass-fed milk and beef, and free-range eggs. There will also be a sandwich bar that serves made-to-order smoothies, a hot bar, a salad bar, grab-and-go foods, kombucha on tap, and the ability to buy in bulk.
You may be thinking that this doesn't sound much different from the other health food store options there currently are in Fargo, like Tochi, Swanson, or Natural Grocers. There are a few fundamental differences between them and Prairie Roots, however.
First, a large percentage of the food that will be sold in Prairie Roots will be provided by local growers, producers and makers. "We sell local veggies and herbs of course, be we also carry local hot sauce, regional kimchi, local dog treats, honey, soap, and regional salsa, maple syrup, cookies, and more!" said Regan.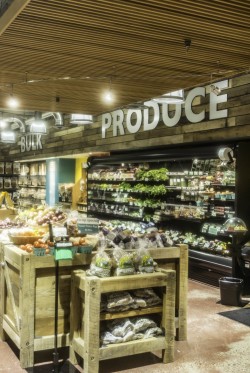 The second fundamental difference lies in the name of Prairie Roots. "Co-Op" is not just a name, it's a business model, and one that is unique in our area. Though you do not have to be a member to shop at Prairie Roots, being one is where the perks come in.
"A cooperative exists to serve its members," said Regan, "but what makes co-ops unique is that the members are also the owners. So, in addition to getting the services and products you need, you also have a say in the business decisions your cooperative makes."
The people who originally wanted Prairie Roots to exist floated the idea in 2010 and became owners back in 2011 when they incorporated, said Regan, and since then they have expanded to almost thirty-three employees, all of whom have a say in how the store is run.
"Rather than rewarding outside investors with its profits, a co-op returns surplus revenue to its members in proportion to how much they use the co-op. This democratic approach to business results in a powerful economic force that benefits the co-op, its members and the community it serves," Regan added.
Some might cynically pass off an idea like this as appealing to a certain demographic of hipsters and the like, but that is not the case. When I asked Jodi Regan what demographic Prairie Roots would appeal to, she said, "Honestly, people who eat. And then probably more specifically, people who want to eat healthily and connect with where their food comes from and how it's made."
Speaking of connecting with the origin of your food, Prairie Roots will also have tastings and food demonstrations from local and regional food makers, with everything from meatballs and cheese to crackers, granola, and chocolate. There will also be local farmers visiting from noon to 2pm each day, talking about why they farm the way they farm.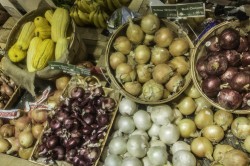 If you want to keep track of further developments with Prairie Roots or are considering becoming a member, be sure to visit them in person or on their website. "It's an honor to help the Co-Op come to fruition for a community who has been waiting a long time for its arrival," Regan concluded.
YOU SHOULD KNOW
Prairie Roots Co-Op Grand Opening Celebration
Noon Sept 6 to noon Sept 9; normal business hours Mon-Sat 8-8; Sun 10-6
1213 NP Ave, at University Dr; 701-478-0300
Four full days of live music, free tastings, yoga, producer talks, giveaways. If you haven't been, a good chance to check it out. Impressive variety, items you can't get elsewhere; true co-op structure with benefits and ownership by members.