​Scholastic journalism awards
by Sabrina Hornung | .(JavaScript must be enabled to view this email address) | Culture | March 7th, 2018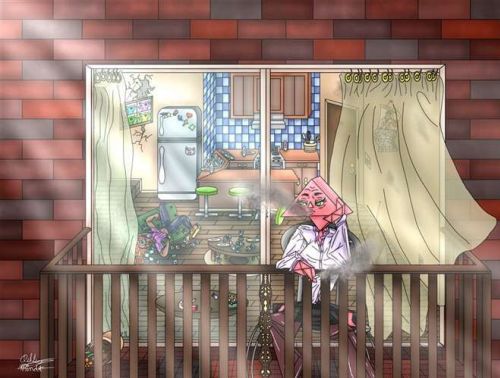 This year the Plains Art Museum and the North Dakota Affiliate of the Scholastic Art & Writing Awards presented a book called "The Best Teen Writing of North Dakota 2018." It showcases work submitted by high school and junior high students across the state and features those who were presented with Gold Key, Silver Key and Honorable Mention awards.
The ND state awards ceremony will take place on Saturday, March 10th atPlains Art Museum. Student work will be exhibited Dr. David Bertolini, Interim Dean of Arts, Humanities and Social Sciences at NDSU will be speaking and North Dakota poet Denise Lajimodiere will read from her work.
According to a press release issued by the Plains Art Museum, "Ninety-four creative teens from North Dakota received regional honors, including Gold Keys,Silver Keys, Honorable Mentions, or American Visions & Voices nominations, from the local Affiliate."
The exhibition features visual art selections and the literary compilation will be on sale onsite. The exhibition is on display in the Museum's Starion Bank Gallery in our Katherine Kilbourne Burgum Center for Creativity.
The Scholastic Awards has been around since 1923 but has only had a chapter in ND within the past five years, under Kelly Sassi's guidance. The following pieces were winners in the Journalism category.
The book itself was edited by Kelly Schlagel, the 2017 Gold Key recipient in art, and Assistant Editor Alessandro Sassi 2017 who was awarded a Gold Key for writing.
Ron Stuart: The hardest working man in the world
By Scott Johnson, Grade 12
Educator Sarah Burger, Northwood
Silver Key
Ron Stuart has done it all. He has farmed, owned a business, become mayor, and run more miles than you could imagine. With everything he has done, there is one thing that has always been present, hard work.
Stuart was born in Hillsboro, in 1932, to Gordon and Freda Stuart. Gordon died when Stuart was very young, and Freda was left to juggle teaching and the farm. She worked hard every day of her life, and that rubbed off on the young Stuart. Since he was eight years old, he has woken up every day wondering what he has to do on the farm.
"She was a crazy hard worker," Stuart said about his mother.
When Stuart turned twelve, he started working for his uncle, Gilbert, on the farm. He was Gilbert's hired man, and did everything from planting to harvesting. Stuart lived with him for some time, because he and his twin brother, Bob, didn't get along. It was short-lived, though. Gilbert passed away in 1951. The role model in his life was gone.
Stuart was nineteen at the time, and he took over Gilbert's farm. Stuart picked up where he left off with his uncle, and the farm ran as normal. He continued to grow wheat, barley, and flax successfully.
That same year after harvest, Stuart picked up a winter job at the local farm implement dealership. Sig Lindgren, the owner, took him under his wing.
"Sig Lindgren taught me everything I know [about being a salesman]," Stuart said, "He was very, very tight."
By the time Stuart was twenty-three, he had made enough money to buy his own implement dealership. He was ready to be his own boss, and bought out the Oliver dealer, Olum Strand. His business, Stuart Implement, continued to sell Oliver machinery, and later sold Hesston beet machinery.
In 1966, Stuart took on the role of the mayor of Hillsboro as a write-in. He was well known around Hillsboro, because his business was located downtown. He also had friends at the local bar and restaurant campaign for him, and push for his reelection.
His plate was already full, seeing as he had a farming operation, implement dealership, a wife, and four kids to tend to. He was never the husband he should have been because of his busy schedule, but he loved his wife until the day she died. He was there for his kids though, and never missed a basketball game that they played in.
As the mayor, he brought water, sewer, and the beet plant to the town. In combination with the beet plant, his business boomed. He sold freights full of Hesston beet machinery. His customers were everywhere, from Grafton to Kindred.
"There was very little trading, and a whole lot of selling. I made a lot of money," he added.
As mayor and business owner, Stuart employed a lot of teenagers. He gave them job experience and showed them how to work hard at everything they do.
Stuart ended up selling the implement dealership in 1979 to John Lundby. Stuck with just the farm, he was forced to find a new hobby to keep him busy. Starting in 1983, he took up running to improve his health and compete against his brother, Bob. He started by running to a telephone pole and walking to the next, continuing that pattern. Before he knew it, the distances became longer and longer.
Because of his stubbornness, he made it his mission to be better than Bob. He couldn't let his twin brother be better than him.
"I ran everyday," said Stuart, "I ran the hardest I could."
He wouldn't just run a couple miles a day, either. He would sometimes run four miles, eight miles, and even ten miles a day. He never wanted his body to get used to running.
"I thought it would make me tougher," he said. Stuart ran for 20 years, completing six marathons and over 60 road races.
Throughout his life, he worked on the farm. He kept the operation going, even through the implement dealership, raising a family, and being mayor. It didn't matter when he was 82 years old, he was still out there helping his son with the easy stuff. Work kept his mind off things, and kept him sane. It wasn't until 2015, when he suffered a massive stroke, that Stuart stopped working.
Now, still every day, he asks my uncle if there's any work on the farm he can do. He dreams about the days when he was running the topper during beet harvest. It's all he knows.
Through the lens of resilient fighters
By Erin Palmer, 8th grade
Educator David St. Peter, Bismarck
Honorable Mention
Tears silence a crowd. Tears drain happiness and strength. Tears spread as fast as smiles.
The strongest people in life, undoubtedly, are those who face trials but choose to be tough, steadfast, and resilient. Cancer, a test that challenges physical and mental fortitude, delves into the strength of one's character, invading families and careers.
Nobody dreams of becoming a member of this "club," but all are enlisted without a choice.
Patricia Gilliss and Julie Stavn, both resolute members of the cancer kinship, are women of strong character. They both have forged a legacy of teaching with spirit and gentleness, Gilliss teaching at the middle school, and Stavn at the high school.
Their love for teaching could be seen and felt in the classroom. They reached out to all kids, and created relationships that were never forgotten.
Gilliss was diagnosed with cancer on April 7, 2017, her last year of teaching. Her tumor was 1.1 cm large, and was considered Stage 1. Her family had no history of cancer.
Her first reaction was shock. "I felt fine, had no symptoms. How could I have cancer?"
She coped by "doing what needed to be done." Doctor appointments needed to be made, and new information needed to be analyzed, distracting her from some of her personal concerns. Two weeks later, when she went in for surgery, worry marked three aspects of her life: her family, her career, and her life.
Had the cancer spread to her lymph nodes? Would her daughters have an increased risk of having breast cancer? How would she tell her students, and plan for a substitute for the rest of the year?
Answers came soon after. The cancer had not spread, and the doctors were not concerned about her daughters.
Telling her family was the most difficult conversation. There were lots of tears. But for Gilliss, her family was also comprised of her students. "It felt like a very strange end to my career!" Gilliss, who was planning to retire that year, now had other plans to attend to that kept her from finishing the year.
Throughout the eight cycles of chemotherapy, her supporters (family, colleagues, students, and friends) "made all the difference." Chemotherapy affected her slightly, causing aches and pains and hair loss.
"Bald may be beautiful to some, but on that day, I sure didn't feel that way." Gilliss had lost so much hair one day that her mother had to shave her head. After seven months, her hair has started to grow back, awarding her a small triumph in her heart.
Throughout this journey, she has remarked that she is beyond blessed. "I know that God has a plan for me, and I am thankful that I'm doing well."
Her essence of positivity allows her to rejoice in the little things.
Now, Gilliss lives without fear of cancer. "I don't feel like I'm battling cancer; I feel like I'm surviving cancer. I'm optimistic that I'm done with cancer, and it's done with me."
Like Gilliss, Julie Stavn believes in the power of positive thinking. People always knew Gilliss and Stavn had the willpower to survive cancer, but they had to believe it themselves.
Stavn realized from the beginning, on April 1, 2016, she could not deny that she had cancer. The stage three breast cancer evoked fears and doubts, but once she heard the cancer was treatable, she knew that "cancer was only going to be a chapter in my life, not the whole story." She would give cancer a run for its money.
She was mindful of how cancer was going to affect her immediate family, as well as her cross country and track family, but Stavn approached this course like an athlete. She took it one day at a time, was dedicated to getting better, and put on her "big girl panties" and dealt with it.
This approach mirrors her coaching tactics, providing her runners with quotes to inspire them and compliments to give them hope.
Like practice, "chemo was brutal," but she encourages her athletes to focus on affirmations. Her affirmation is, "Chemo sucks, but if it sucks the cancer right out of you, then yay Chemo!"
Enthusiasm, during the after-affects of chemotherapy, can dwindle, but through prayer and laughter, Stavn fought the fatigue, nausea, loss of appetite, loss of strength, and loss of hair. "I could have cried, but laughing felt better."
On December 19, 2016, Stavn finished her treatment. "Cancer has made me look at life through a different lens. It's a lens that puts family, friends, and those who I hold dearest first."
These fighters, through the tears and physical battles, have learned that they are stronger than they could ever imagine, and loved more than they could ever know.
IF YOU GO:
ND Scholastic state awards ceremony
Saturday, March 10th
5:30pm social hour
6:30pm program starts
Plains Art Museum, 704 1st Ave. N, Fargo