​The first Fargo-Moorhead LGBTQ+ health clinic
by Faye Seidler | .(JavaScript must be enabled to view this email address) | Culture | December 27th, 2017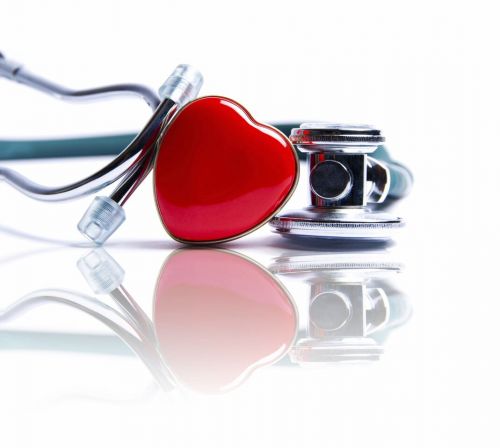 I am currently working with a medical doctor and the non-profit Community Uplift Program, to create an LGBTQ+ focused healthcare clinic that is designed to keep costs low for patients. This will be the only clinic of its kind within a 250 mile radius of Fargo and I can't easily put into words how important this will be for the community.
While our ultimate goal is a fully functional health center that can handle all the health needs of the LGBTQ+ community, we are far from having the necessary staff, facilities, and funding.
What we can do is start out by providing hormone therapy to the trans population, using the guidelines set forth in the World Professional Association for Transgender Health; and from there slowly build our infrastructure to accommodate more services.
This will be a huge relief to the trans community, considering there is currently only one endocrinologist specializing in adult hormone therapy for the 160,000 people living in the Fargo/Moorhead area.
This endocrinologist only accepts letters of referral from their inhouse psychologist, which can result in a lapse of several months between seeking care and actually receiving medication.
Finally, our current option for hormone therapy comes with no cost reduction possibility, meaning individuals without insurance can be paying upwards of $1,500 between doctor visits, blood test, and medication. This has resulted in many trans individuals either not getting the care they need or having to drive to Minneapolis to get affordable, life saving care.
What we plan to do is offer hormone replacement therapy under an informed consent model, at no charge, with a suggested donation for service that will meet our expenses. We'll keep our overhead and patient cost low by outsourcing things like physicals to Family Healthcare, lab work to Any Lab Test Now, therapy to The Village Family Service Center and we plan to share office space with High Plains Fair Housing Center. In short, we will do everything we can to make sure a person has to pay as little as possible to get their medically necessary treatment.
The office space is available courtesy of Pastor Joe Larson of St. Mark's Lutheran Church, whose congregation offers some office space for rent at low prices for organizations dedicated to serving LGBTQ+, homeless, refugee, or immigrant populations.

It is important to note that we are not starting this clinic to reinvent the wheel or compete with existing resources. We would love nothing more than a place with better funding, facilities, and staffing to take over what we are setting out to do on a shoestring budget. The problem is that while most hospitals in this area are welcoming of the LGBTQ+ community, none are specializing in it.
There are a load of health concerns specific to LGBTQ+ individuals that many doctors have no knowledge of, and while there certainly are amazing and knowledgeable doctors in the area, there is no way for a person to locate them without community help. That said, if someone does have a low-cost healthcare facility and wants to expand to create an LGBTQ+ health center, please send me an email!
While there are still a few things we need to get approval for and some details to hammer out before we can open this clinic, we ideally hope to see our first patient in January.
Keep in mind that this clinic was designed with sustainability in mind. While we've had a successful fundraiser yielding $1,000 to cover initial costs, patient donations should easily be able to keep the clinic open. We don't want to create something that needs constant community funding or that relies solely on grants. We want to create something that really is by and for the community. That said, we are still looking at pursuing grants for the purpose of expanding our services to offer more than just hormone therapy.
We still don't know if something like this will be successful, so we have a few ideas that can make this endeavor useful, no matter what happens. We plan to offer voluntary, anonymous surveys to our patients to generate data for the LGBTQ+ community in this area on issues like homelessness, substance abuse, and discrimination, among other things.
North Dakota typically does not collect LGBTQ+ data in surveys or services and then turns around and cites that lack of data as cause for not supporting LGBTQ+ initiatives or anti-discrimination bills.
We plan to create a comprehensive report on the LGBTQ+ Clinic and give talks about our findings to healthcare professionals. The report will serve to let others see how to start their own clinic, what things we did that were successful, and how the average doctor can integrate our methods into their patient care.
We've planned a six-month timeline for this and after that we will reassess this project and see if it is something that is truly self-sustaining, or if we can merge it with something bigger, or if it isn't feasible in this community.
We've already met our fundraising goal, but if individuals would like to continue to support this project, they can donate $5 to https://www.youcaring.com/communityupliftprogram-1043551.
All further donations will be put into improving the clinic and keeping patient costs low. Further donations aren't about the money, they're about showing the trans community in this area that they have people who support them. We've encouraged everyone who donates to include the message, "I support the trans community."
We'll be using the fundraiser page to provide updates on our progress and we'll close it once we open our doors.
Finally, a huge thank you to everyone who's helped this project, shared our fundraiser, or donated some of their money. We could never do something like this without the support of the community, and we'll work hard to make you all proud.
[Editor's Note: Faye Seidler is North Dakota Safe Zone Project Spokeswoman]